A very serious issue is going on in our society today. As I've talked about porn previously, I guess pretty much the introduction part should be covered. Anyway to start with today's topic,let us look back into the world of porn. Porn which was considered as taboo once upon a time had now become such a norm that another serious disease is spreading amongst our society. 
Ever since the invention of high technology mobile phones which has the capabilities to record and play high quality videos, porn had spread so widely into mobile phones and removable devices. From village guys to city girls, everyone has this gadgets.
Although the positive side of this mobile phones outplays the negative side, the impact of the negative side is far more greater in our society. I believe most of you would have known what I'm trying to talk about. Yes, porn in mobile phones.
Almost everyone not excluding me have porn in their phones. I would say almost all the guys. Does that suggest that I'm a pervert? No. I don't think so. Judging if I'm a pervert or not would never be a topic forever. So,that's not the topic. The topic is about recording porn acts in our mobile phone. To explain it in another manner, it can be called home made video.
Which means you record the act of any sexually related activities that you have with your partner. If you make out with your partner, you record it. And if it is for self collection , then it's all fine . The problem is this video's are being circulated. First, it all started with the Malay's started rolling out this videos. Thousands of videos had spread through. Which I enjoyed in a way.
Recently, around 1 year back, our local talented Indian girls also do not want to be left out of the spot light. Thus, emerged video clips of Indian girls. Nobody was surprised about this because it was expected.
But then, we'll have to remember our Indian girls are the one 'acting' on this porn clips. Then, comes the other good Indian girls with gaping mouth, how come things like this could happen? It will happen my dear. You see, I do not know how our girls had become such an expert in all these things. White chicks are the one who had been expert all this while. Young Indians Malaysian girls giving blowjob? Now, isn't that hot? And she smiles while giving blowjob. Oh, that's cute. That's fucking cute. Sex, oh, that seems normal for her.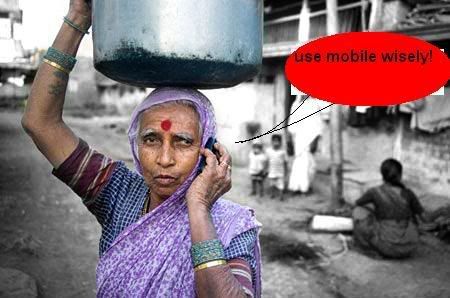 Just go for a date with your boyfriend. You would have stayed overnight with your boyfriend, and you start making out with him. Meanwhile , your boyfriend holds his mobile phone in another hand and records your sex scene. All the positions will be the same whereby you will be lying down and your boyfriend records your whole body. The only boring part in this video clip is, as i said earlier the position remains the same. You small slut will enjoy the moment out of it , don't you?
 What happens next? Your boyfriend accidentally or purposely circulate it. In which it spreads like wild fire in a cotton factory. Your dignity goes down to the drain.
What I would like to ask? Is it that important to record all this shit. I say I know you're fucking, but we know how to fuck too. There is better porn actress than you too. We don't learn how to have sex watching your video clips ay. You see, Indians had hardly been involved in this .And now, with the amount of video clip that is circulating around about Indian girls, I think Indian girls are trying to be ahead in this race too.
See girls, it can happen anytime. Make out and do anything with your boyfriend. But never let your boyfriend record it. He might give thousands of reasons for doing this. Remember, at the end of the day , it will just be another clip in my mobile phone.
But why do I keep all this? I do not keep. I watch. Yes, I do. And I watch young Indian girls being cheated by their boyfriend. Some of this girls are willingly wanting to be recorded. They show off their assets to that small screen. You  say I'm talking without proof? Well, I can send you some clips. Watch and justify it for yourself. Where has our girls gone now?
First, some of this girls are really acting slut. Ecspecially the one that willing to be recorded. They joke around in front when being recorded. When Shaila Nair clip spread around few years back, everyone was cursing how she had embarrassed the whole Indian community. In fact, now she is not all alone. We have hundred other girls who are enjoying being recorded.
You want to be porn star my dear Indian girls? I guess this is not the right place. You think your boyfriend who records and circulate this will stay forever with you? Everyone had seen your body my girl, who will be willing to marry you when the whole world had seen you without anything?
Isn't that a sad fact on where we're actually heading to? Oh no, I do not share the sentiments of the destruction in morality of Indian girls. In fact, as usual I do not care. I take it as a normal porn clip. What? While you do not feel anything wrong recording and spreading it , why would I feel guilty watching it?
Remember , spreading in front of the camera is wrong, because at the end of the day,spreading video clips in which you're spreading will be your partner/boyfriends next move!
Allah Malik.