According to Malaysia-Today (Raja Petra) , this is the original medical report that had been given by Dr. Osman Abdul Hamid.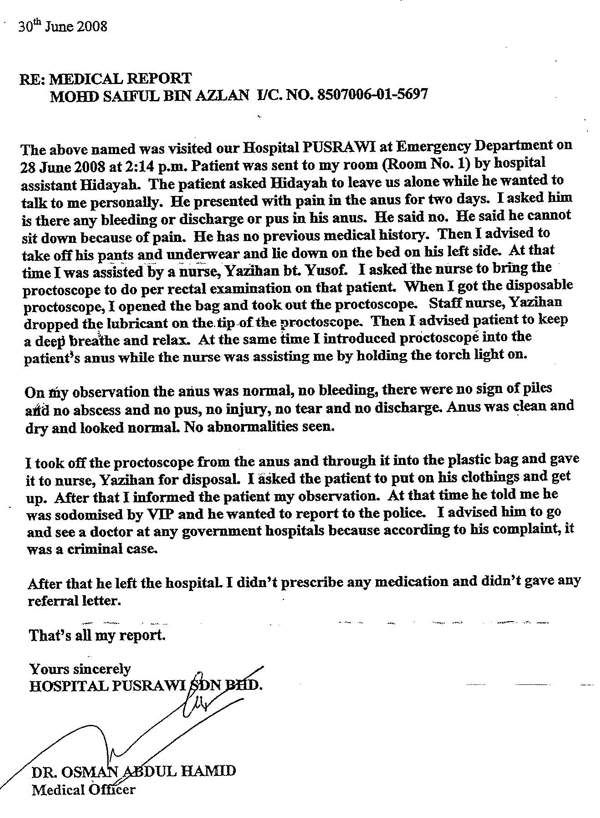 Now , tell me, what seems odd or out of place here? Let's see if hundreds of people in Malaysia Today couldn't see it, is there any chances of you noticing it?
I doubt the originality of this report.
Further reading here