I will be away again for my sister's wedding for few days. I've written something which might be your best interest.
"You're a typical Indian la Macha. Normal la chicks in clubs, must wear like that la. Fashion la'.
I recall the remark made by one of my friend during a recent clubbing session. I'm not really a club going person, but since my friend thinks that celebrating birthday in clubs is one of the coolest thing ever, I have to join in.
And so we were inside this club drinking when all of a sudden I noticed a group of Indian girls entering the club. You can spot them right away, even in that darkness under the mere lighting of disco light, that those are Indian girls. The time was 11.30 pm. Well, that's the usual timing for clubbing.
Scarcely dressed, they looked like 'Kampung Mali' girls who attempted some fashionable clothes .
I'm not trying to be hypocrite here, but I would rather say that I hate Indian girls clubbing.
Let me tell you a scenario which made me write this article first of all.
There was this guy, bringing his girlfriend into the club.  She cannot be more than 18 but her dressing was not like anything I've seen, a rare piece I can assure you, in fact I can rarely see any clothes. Awesome. The guy happens to be my friend. After a few drinks, dance starts and their romance stopped, and boyfriend was only interested with drinks.
[Chorus]
Before the end of the night
I wanna hold you so tight
You know I want you so much
And I'm so tempted to touch
Tempted to touch, tempted to touch
Little woman, man I need you so much
And I saw the couple dancing in front of me. Sweet. Dead wrong, I looked beside and saw the boyfriend was still drinking. She was actually dancing with I-dont-know-who. Why would a stranger be 'tempted' to touch another's girlfriend? And out of nowhere, another one joined in, he was at the back of the girl. 'Satu hantam depan , satu hantam belakang.'
She was waving her hands in the air, while twisting and turning like a belly dancer. Sure enough, our two tempted-to-touch guys kept up with her belly and boobs. And Mr. BF was clapping his hands and cheering up his girlfriend. What the fuck?
I've seen things like the above few times before this and some of you might quote that the girl might be corrupted. No, it's actually a cultural disaster, since I find so many Indian girls love doing that.
Don't believe me? Visit the clubs.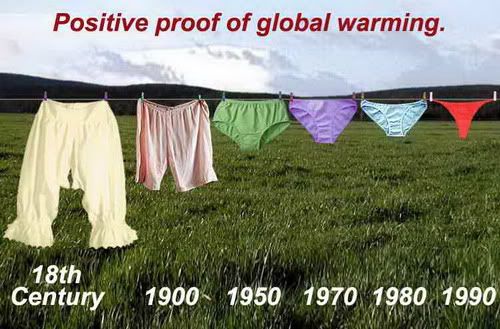 Let me smash up a couple of opinions that girls give today before I proceed further:
1. 'Nowadays everything equal di la. Man and woman have equal rights'
No, wrong concept. Man and woman to be equal was meant for other issues. Much like how we can take out our shirt and walk freely, woman can't do the same thing, see, exactly some things are not actually a 'girl' enough thing to do.
2. 'You guys can drink and smoke, what's' wrong with us doing the same thing'
Yes, indeed. We can drink and smoke. We can drink and fuck. We are still virgins. You can drink and fuck. But you either might end up getting pregnant for dont-know-whos sperm or the least getting yourself tagged as whore.
What I would like to talk about today is several reasons why I hate Indian girls clubbing. It is all okay for me if all you girl want to have is pure fun, dancing and relaxing. That is how much you should get yourself into. All right, perhaps a drink or two. You can try up those cocktails and so on.
Let me move on.
1. Slut-type dressing
The thing about Indian girls nowadays is they would most likely appear happy to be dressing slut-like rather than dressing decently. Now for those who said for clubbing you have to wear something like that, let me point out no clubs in the world would require you to wear a-bra-stripe like shirt and panties like pants which you proudly call as hot pants. While others might just end up showing most of your cleavage and match it up with a mini-skirt.
What are you trying to prove by this? That you have the biggest boobs in the club?
Some of you do not even have anything on top, what are you desperately trying to show off there with your g-string? Lack of attention?
No wonder I'm seeing so many home-made-Indian-girl porn nowadays? We're indeed making progress.
2. Slut dancing
Some of the Western songs played in clubs is related to dirty dancing and so on. But does that necessarily requires you to bend and twist your body and do pole dancing until the whole club drool looking at your panties?
Who thought you dancing like that anyway? It suites the Whites and Blacks. But NOT YOU baby.
Dance for fun, but don't dance for fuck. The way you're portraying yourself will clearly attract all those drunken and sober horny Indians including me to just imagine fucking you.
Do you wish to contribute to the statistics?
And what's with dancing with a guy in front holding your boobs and another one behind trying his best to slide into your skirt?
It was once said that Indian girls are behaving very cheap sometimes, I would say that they're not even cheap, they're FREE!
3. Alcohol and smoke
I'll be fair on this. I've always believed that both this things is entirely up to the individual. It does no harm to others, as long as you do not drink over the limit.
It's up to you to consume, responsibly. Guys who get drunk can end up sleeping with anyone, while girls who get drunk might end up sleeping with everyone. Ithe ellam sonnah nambeh ketheveneh solethengge.
Let me sum it up.
It doesn't matter if you're a Kambathe Kamachi or a Modern Mohana, there is a fine line of limit in the amount of fun you can have. Stick with it, do not try to be super-over-posing slut when you have not even sat for your SPM examination.
Don't hit the clubs straight after your 'vayaseke vanthe day', life is too short to be enjoyed that way!
Now tell me girls, why is this happening and guys, do you second my thoughts?