1 year.
More than 50000 thousand Indians as per claimed.
Today marks 1 year anniversary of the massive showdown of Malaysian Indians in Malaysian history.
It marks the day Indians had finally come to their senses to believe things had been deprived from them all this while.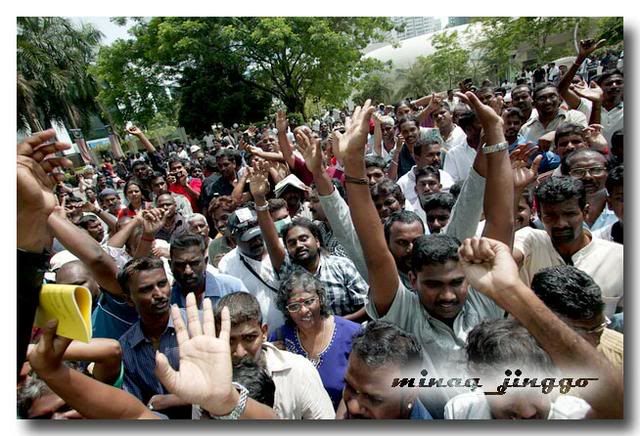 At the same time, it also portrays the Government in their rowdiest form.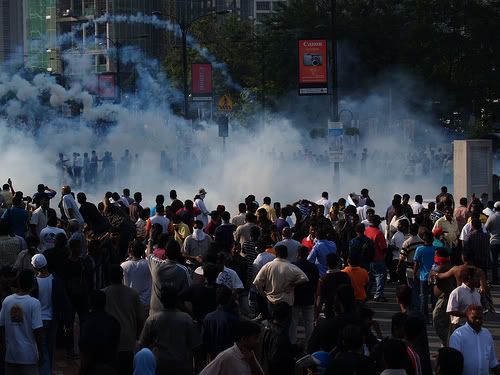 Just like Deepavali, this day should be marked as the day the enemy was defeated, as how Narakasura was defeated by Krishna, and how the arrogant regime had been defeated by thousands of voices all over Malaysia.
How all of them gathered and put forward the cry of grievances towards the marginalization.
How all the Indians chanted in one voice, and how the voice gathered, traveled and reached around the globe, and how it all remains to this date with massive changes in Malaysian political history.
Makkal Sakthi!
How our heroes Hindraf 5 were separated from their children's just for their continuous struggle towards the improvement of all of us.
How can we forget? Not 1 year, even 1000 years couldn't weaken the spirit.
Prayers will be done nationwide. Let us pray for Hindraf 5, for their health, and remember, they didn't even care for their own future, but they cared about our children's future. What more. Chant the mantra:
Makkal Sakthi!
Let us unite forever…

I do not wish to see any unwanted comments in this post.
Please pay respect towards remembering the day.