Good day, I was hopping through some websites when one of the events that were posted in a website managed to capture my attention. See, this might not interest you at all, but it certainly has caught my attention.
When 'rumors' spread that the person had been involved in a sexual video, it spread around like wild fire. It became instant gossip talk amongst Malaysian Indians (especially guys). I guess most of you would know what I'm talking about moreover when the person involved is a Malaysian celebrity.
Since then, she never made any appearance in public, until…
Shaila Nair!
She was recently spotted in MIC Deepavali Open House 2008. All right, I do not want you come screwing me for harping an issue that was forgotten. I'm not harping, just informing. Period.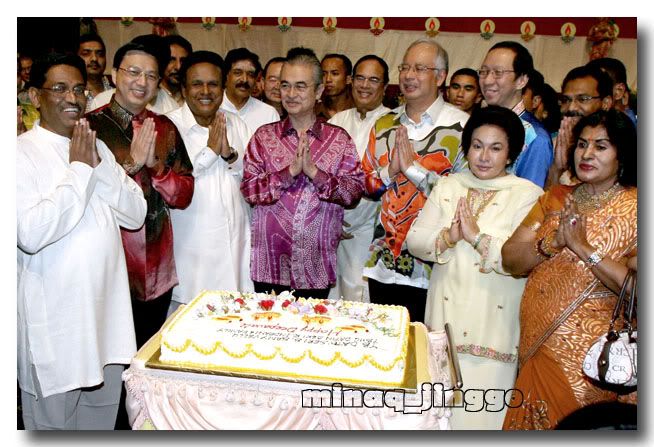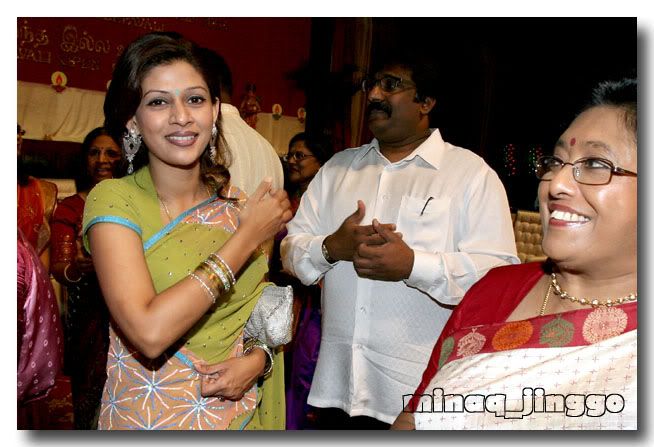 And while we're at it, Brother Sactyr (rated best M1 political blogger) highlighted MIC headquarters in Sungai Siput which used to be the strongest because the 'King' was ruling there, had been permanently shut down.
Gossip spreads that due to MIC re-branding and polishing their old image so that it shines to the newer generation, they might have moved to a bigger headquarters.
Head-headquarters kot? By the way, a picture is worth a thousand words, and Brother Sactyr, in 'respect' with the old ruler of his area, decided to take the picture of the old bunker for memories and post it in his blog.*Grin
Whatever happened to MIC re-branding when even the headquarters is closed? I wonder what Dato Samy has to say about this?
"Itu tidak benar. Semua tipu la. Walaubagaimanapun, kemaluan saya amat besar kerana hedkuter MIC Sungai Ciput telah ditutup."
P.S: And please, my father is still waiting for his MAIKA money. It's been 20 years.