I will be going on 'vacation' to Thailand this coming Friday.
Thus, I'll be writing about Thailand later. Now, read about Thaipusam.
————————————————
You must be expecting this post about Thaipusam this year since I had informed you in the previous post. It was not like any other year, I must say. At least for me. The reason being because together with my friends, we decided to carry the 'Pal Kudem' (milk pot) this year to show our gratitude towards Lord Muruga who had brought us good luck all year around and main reason being; for everyone to live with happiness and joy. And;
Perhaps also wishing for me to put on some weight.
Preparation for this started as early as a month back when all my friends started being vegetarian except for me. I was only a herbivore for the last 9 days. Not that I lack the attitude, but looking at my current body condition, I decided its better not to push myself too far and let everyone else play guitar with my body. Of course, being vegetarian also means pushing alcohol aside which was another major blow down for us. But then, why not, after all it's for a month.
I do not want to bore you on what is Thaipusam is all about, or why are we celebrating it and so on because it will be pointless. Let me get straight to the series of event that happened during our 'Pal Kudem' rally moments.
We decided to finish it off on Friday itself fearing the massive crowd that will flock in on Saturday and Sunday. We left around 7 pm on Friday and were in Batu Caves by 9 pm. Brother Lizard, Grandmaster, and few other friends decided to shave their head before carrying the milk pot. Again I opted out of this because
1. I had never vowed to shave my head
2. My hair is already dropping for reason unknown
3. With my head shaved(you can guess how I might look like), I might end up in jail for drug related cases and die in custody.
We proceeded with sight-seeing and dancing to the rhythm of Urumee. I'm a big fan of Urumee so I never want to miss out that. Right after that, we headed to the riverbank (Atteng-garai) for the prayers before taking the milk pot.
I can sense you're getting tired reading my explanations of how we were there and so on;
So yes, of course, I have some pictures to share with you. Pictures speaks a thousand words, here we go: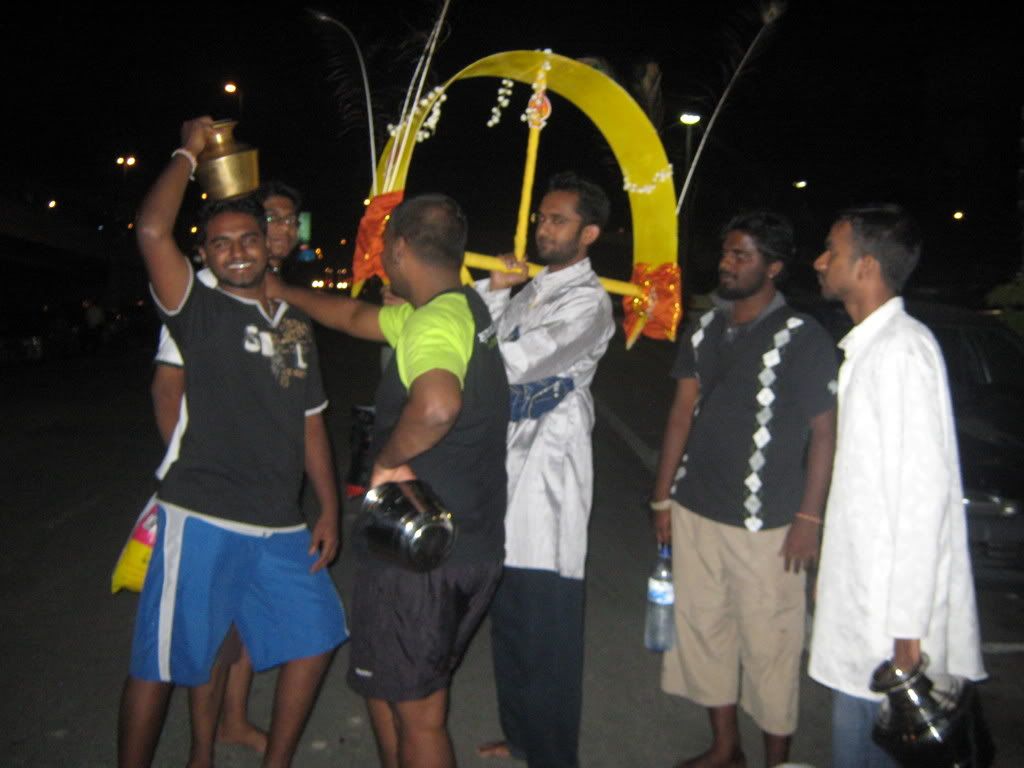 Upon arrival – Group camwhoring session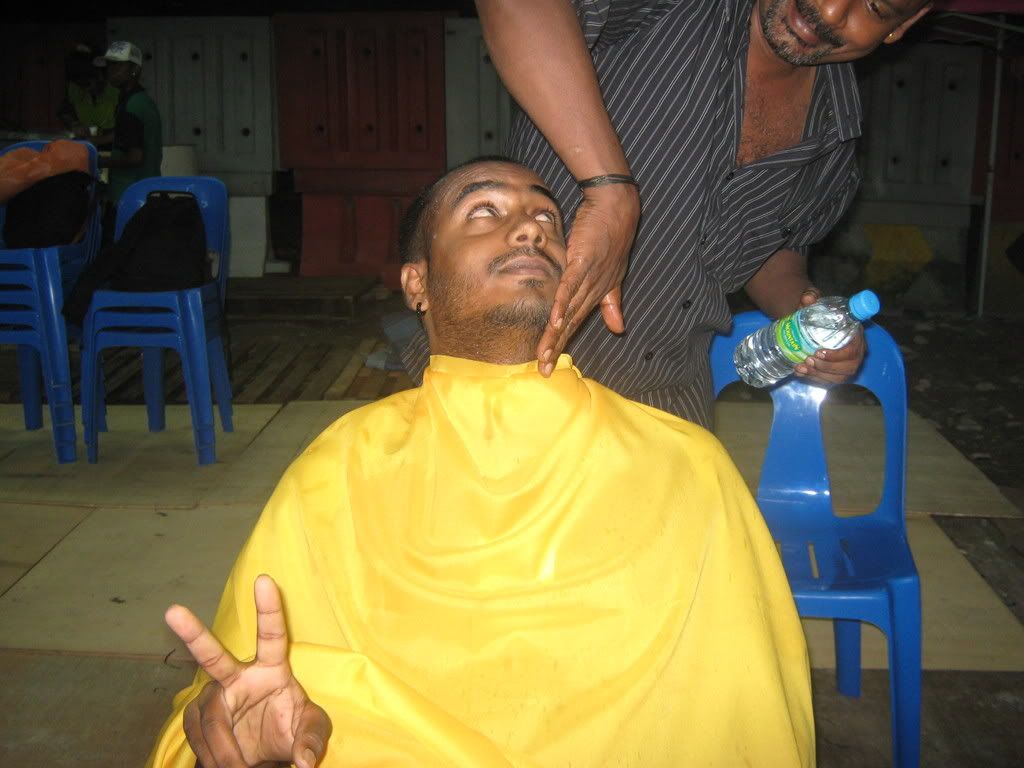 Brother Grandmaster shaving his head-  Most probably he is indicating world peace on his hand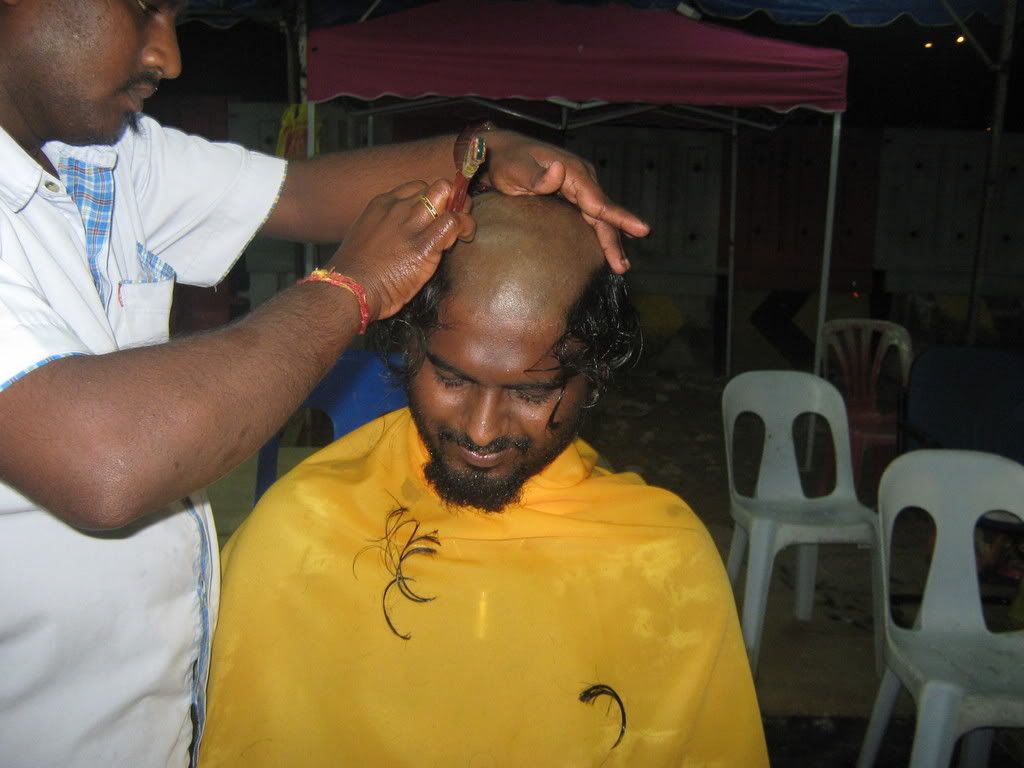 Brother Lizard : Depicting Sivaji the Boss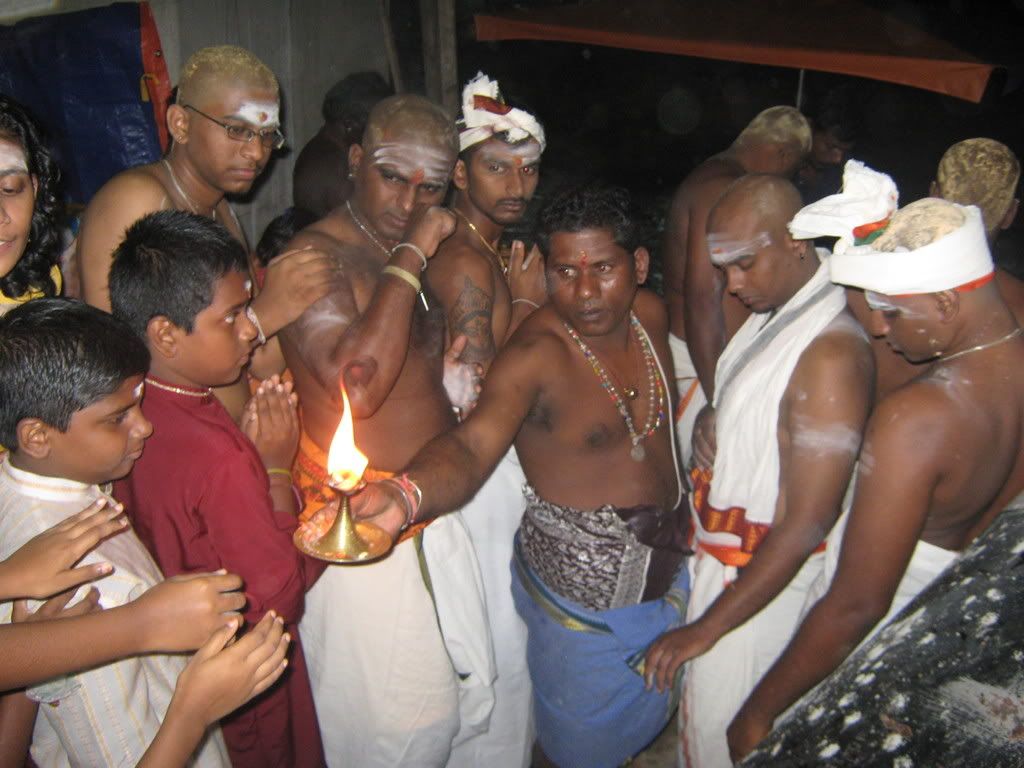 This was during the Pooja in 'Attengarai' before carrying the milk pot. All was going fine until….
I was possessed!
Kidding.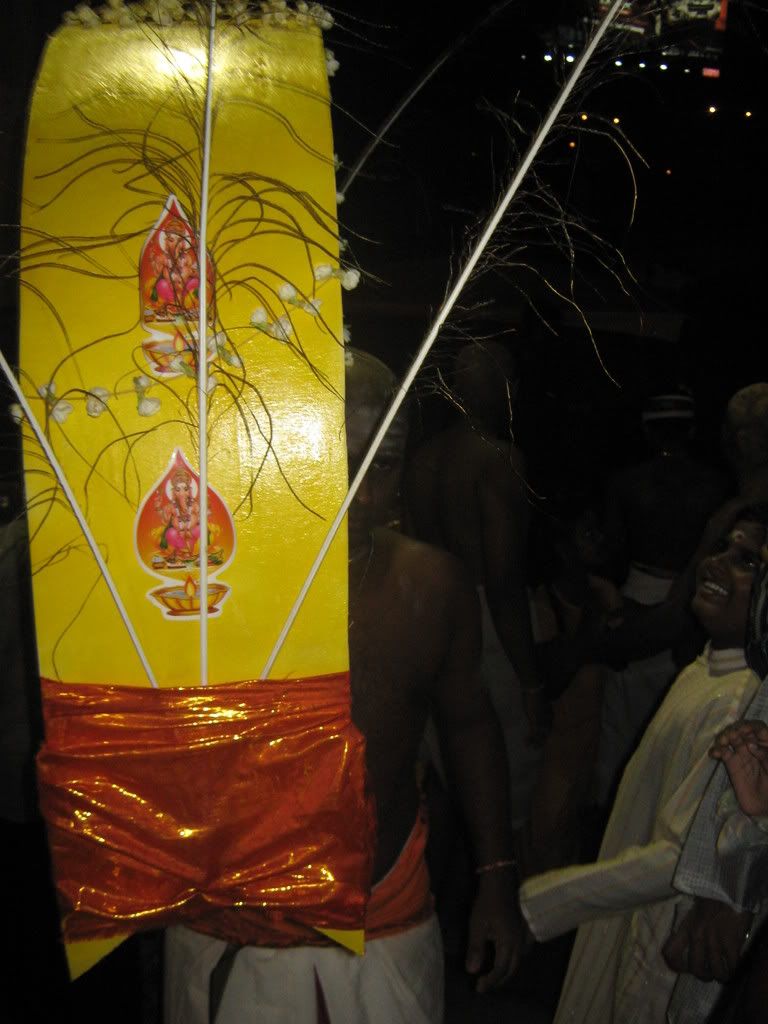 Brother Lizard with his self-home-made Pal Kavadi.
Me with my Pal Kudem
The childrens who joined us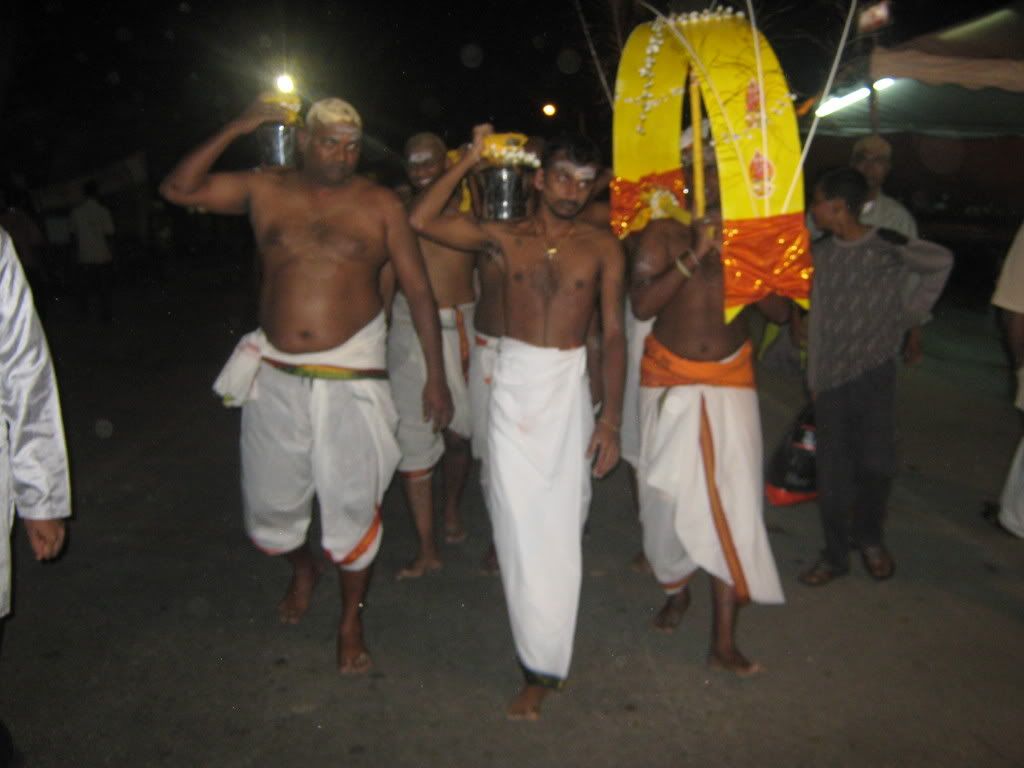 The rally
Final camwhoring with all the botaks
I have to say all in all we had a wonderful time, even though we were there to fulfill our vows. Up till now, everything that I've done and will be doing in the future, I had never regretted any. Enjoy even the tiniest thing in life, for that is what I call 'enjoying life to the fullest'.
I wish you all a blessed life  and have a wonderful time ahead!
"Thai piranthal,Valli pirakkum"