Death. The moment our soul leaves our body and we're no longer in this world as they say. No one knows exactly where we will be heading or going, as none had experienced it. True, there are countless amounts of awaken from death type of stories, but the credibility of this stories remains unknown. Some might believe it, some might not.
I was going through few blogs the other day searching more information about the 6 Indians who were shot dead, yet again. Everyday or another, we hear stories Indians gunned down here and there, and while we get angered because of this, there had been nothing much that can be done by anyone. I can assure you most of these guys might be harmless, and innocent, but somehow their life was ended early through unfortunate events.
Have you seen the faces of the dead? I'm pretty sure you would have attended many funerals, or at least one. Pretty much they are all the same. But have you seen the faces of people who had been killed, either by accident or murder? Or for any other reason? People who die of natural causes have calmness on their face because they would have expected their death. Usually people who die at old age wouldn't really bother you much, as it is expected.
I will tell you a small true story.
See, around 6 years back, my grandfather broke his leg in the toilet because he slipped. He was 81 years old, and was perfectly healthy. He was admitted in Klang GH and you know what service you can expect in a Government hospital. He was admitted for approximately 3 weeks pending operation for his leg. As an old man, lying down for more than a week had brought him enough traumas.
Let's talk about something interesting. See, my grandfather was admitted in the 11 th floor of Klang General Hospital. Nobody could take care of him because of course, all of them are working. I, Brother Grandmaster (who is also my cousin) and my brother took turns to take care of him.
This is no ordinary experience. I was only around 17 years old at that time, and I have to stay in the hospital on every alternate night to take care of my grandfather. My grandfather was all fine and good for the first few nights, but after that he starts doing things very weird. At night, the curtain will be closed in the hospital leaving only me on my chair and my grandfather lying in his bed. It will be extremely cold. It is really extremely cold, that even with my thick sweater; I still feel my hands go numb. It is that cold. My grandfather wears nothing but an adult diapers.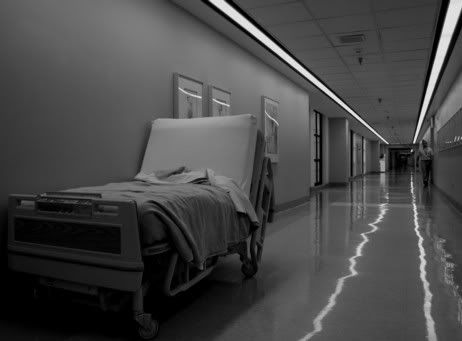 I would cover him with a thick blanket. After the first few nights, he starts throwing away the blanket and will lie down half nude. I was puzzled by his behavior. Few days went on and he starts mumbling in his sleep, sometimes shouting and pointing something towards the window. All this starts exactly after 12 am. My balls shrank and I related this incident to my cousin. He claims he had seen the same on his 'shift' as well.
Things started going far crazier when my grandfather will point at the window and utter something like this:
"Nee po, nee po, na ippe varaleh. Kumar, aveneh po solle, avene po solle !"
"Go away; go away, I do not want to come now. Kumar, ask him to go, ask him to go!"
(My family calls me Kumar)
Imagine sitting alone in the dark, inside the General hospital where thousands of death would have occurred and my grandfather is pointing something towards the window in the 11th floor .I turned and looked at the window where he is pointing. With both my balls hanging in my throat, I feared for the worst. I read a lot of horror stories, and even the last thing I would expect behind the window should not be any white-clothed lady. I turned, it's nothing. But my grandfather obviously sees something, and it seems it might be the god of death.
No, I did not tell that, it was the conclusion of the elders when I related these stories to them. My grandfather used to tell me stories in the afternoon that he saw a person coming and waiting to take his life away. It seems he can already see things. He knows that he is going to die soon. He only wished to go back home as soon as possible, because he do not want to end up dying in the hospital. As usual, his wish of wanting to die at home was not granted.
He died 2 weeks later, getting weirder everyday and I got somehow used to his daily horror show after 12. On the night before he died, he put away his blanket, wearing only his diapers in an extremely cold environment. He said the guy is calling him and pointed to the ceiling. There was apparently nothing there, but he says there is someone. That was his last night.
We can also conclude the above story saying that my grandfather would have lost his senses and might be talking crap at that time. But I've talked with few paranormal investigators and even temple priest; it seems when your death is on its way, you will be shown the sign. Either you notice it or not, that's what makes the difference.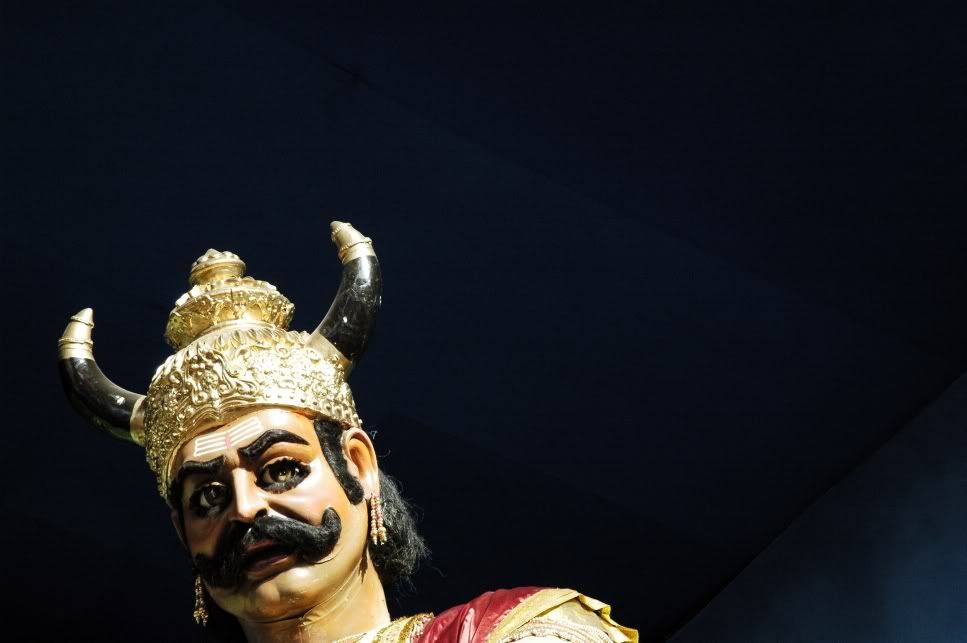 Have you heard stories like a guy who died in a motorbike accident; he would have done something abnormal only on that particular day? You would hear their family members saying that he was particularly cheerful that day, or he did something odd that fateful day. See, this might be the signs. Yet, how far it is true, no one knows, except for Him.
I haven't talked about what I wanted to talk yet but this post is getting too long,so..
What do you think? Have you had similar experiences?
To be continued…