This post is dedicated as a piece of advice for those SPM/STPM students who might not have gotten the result they expected. I never meant to offend any excellent students and it is entirely my point of view. I've also not downgraded the value of education in this post and if my tone sounds so, I would like to stress that it was done without any intention as such. The continuation of the previous post will be in a later date.

—————————————————–
And so, the SPM/STPM result is out. My sister was among the one who had written the exam. Of course, that means trouble nearby. I received tons of calls today regarding my sisters' result, as usual, the Indians; will always be concerned about the others. Rather than saying concerned, all they will want is a topic to discuss for the day.
I will relate an incident. During my secondary school, when I wrote my PMR examinations, many expected me to pass with flying colors. They expected me to score full A's, when I don't even think it is possible to achieve even an A. I don't really know what's wrong with this people asking for full A's in the ass as though they themselves had been top scorers during their schooldays.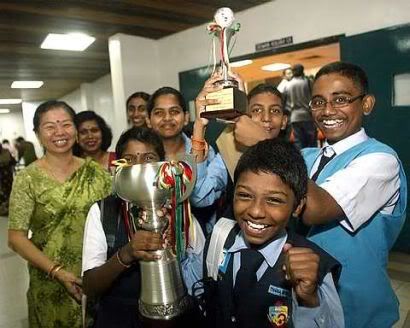 If you notice; most of these Indian aunties and uncles them self would have been school dropout. Now, when you have taken a bad result, you become the topic of the day, because other than that they might not have any better work. Or say their children had taken a better result than you, comparison starts and you will end up getting humiliated.
When my PMR result came out, I scored a miserable 2A's and 5B's. Now, I do not want to sound like I'm trying to be cute by saying that result is bad, but people's expectation had not been met. I was happy, very much happy with the result, but the fact remains when you were to confront your relatives and elders; they mock you saying that you didn't study better enough.
How else could I have studied? Stuff the books into my ass? Or shall I gulp some History books with a glass of water? They don't see the point that you have worked hard, the only thing that matters to them would be your result in the end. Because it seems that shows how hard you worked. Come on, I hardly even spare some time to masturbate at the time I was studying for my examinations.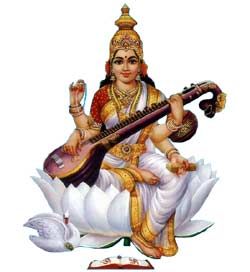 Above : Depicts your mother before your examination and before you've taken the result
Below : Describes your mother once your result is out
And you have Karupiah Mama and Saroja Siti who comments that they expected me to get a bad result. I should have asked what they've got for the exams, but then they say I do not respect the elders. Have you seen that irritating smile on their face when they see you have got a miserable result? They make you feel so down.
Back to the story. When I got 2 A's for my PMR examination, with my entire cousins and relatives getting more A'ss than me, I was mocked in the name of advice. Few dialogues that I still remember:
"Eneke apeveh theriyum iven enathe edeke poraneh"
I expected this result from him.
"Padicha thane"
He never studied.
"Ureh suthikithe irunthan ,  pariche apeh"
He was loitering around during examinations
See, people who expected me to take a result with all the colors in the world, now claiming that they expected me to get a bad result.
I say, these people are useless.
And so, couple of years after that SPM results came out. Again the Indian aunties started their gossip saying that I will be getting a bad result after all. I got a bad one during PMR, right?  I was already too corrupted by then. Even I knew it. Somehow, by luck, seriously, by luck, I got 4 A's for SPM.
And the same Karupiah Mama comes and said this:
"Iven nalah padipan ne eneke theriyum la"
I know this fellow studies well.
And the others stick with their quote:
Eneke theriyum, kumar edhethervane.
Pundeleh edethereven…
How hypocrite can people be? They change in an instant. Does that clearly show you that we shall not be living for others? A person who guides you in life is very few, but the one that can put you down is massive in numbers. Yes, of course, listening to the elder's advice is actually very good, considering their experience, but then they themselves are more or less the same. These are the people that you should just ignore.
I have heard countless amounts of suicide stories by Indian students after they've failed in their examinations. Why so? Is that the end of your journey in this world? Oh come on, that's just a fraction of what you need to go through in life.
All the degree's you have is a mere justification of what you studied. How do you apply it in your real life is real value behind what you have studied. There is not point studying so much if you can't put that to play in real life. Education is merely a scale meter in life to justify your knowledge in something. IT IS NOT LIFE!
What I wanted to emphasize in this post is if you have someone, your relative or your little cousins who had taken a result, try to put in some positive words towards them. Try to make them realize that there is still lot more to go. Do not drill them till they lose confidence on them self.
With the amount of pressure they go through after taking the result, you should not burden them more with your classic advices. They might end up feeling so pressured that they decide there is no point living anymore and resort to something stupid like suicide. Our population is already getting lesser being gunned down here and there, and dying in the name of love. That's another story. The thing is, I do not want to add another category to the suicide statistics.
Enough of classic tales of "I-will-Rotan-you" if you get bad result. Take it easy. We can't reverse anything that had happened. I've personally experienced all this Indian-sentiments-about-result shit, so drop it. I do not want to see another Indian teenager suicide story in Nanban or Makkal Osai after this.
True , education is like a key towards a good life, but is certainly not the only key.
And yes, by the way, my sister scored only 1A.