There are many of you who had subscribed to my mailing list but did not make confirmation when the email is send to you. To those who subscribed, you'll be send an email of confirmation by Feedburner. You'll have to confirm your subscription in order for it to be active. Thank you.
———————————————
I started writing around 4 years back as a way of expressing my mind to myself. I used my writing to remind me things that had happened in my life. It serves more like a diary and sometimes when I read them back, I feel funny. I feel funny how I had been few years back, and how I had grown up to be now. Not like I had grown up much physically, but mentally, I believe yes. When I see things around me revolve and evolve much like how I do, I begin to write about them too. And I began to write about Indian girls too. And also Indian culture. I also wrote about God, about people who think they're God, and things which are opposing God.
I started writing traditionally in papers, then when I know I can upload it online and let others know about my stories, I uploaded it to Friendster blog, trying much to gather what others think about 'what' I think. My Friendster blog was such a hit that I never got even a single comment, and hardly have I thought anyone would have read it except for myself.
Lacking in attention, after 3 years of writing, I switched to WordPress blog, and started writing things very seriously.
It is here where things started, or put into gear.
I couldn't write what I wanted using WordPress. And I thought, I'll have to get serious and start my own blog using my own domain. At the same time, I wrote to few blogs, and asked their opinion about my article, and asked if it can be published in their blog, which was as expected, rejected.
Raged over the decision by some other fellow Indians, I started RagedIndian.com. The name came in an instant, I didn't think twice, and didn't bother if the domain name was too long. I was infuriated.
* 1 Authors
* 6 Pages
* 1,977 Comments (This is quite unexpected)
* 313 Comment Posters
Later, today, on the 18th of March, RagedIndian.com is 1 year old. I never expected to get this many friends though, and writing/expressing my opinions to you, had brought me a lot of good and bad memories.
I owe this people –
Haters and Lovers
People who had spend time calling my mobile phones to show their hatred and threatening me
Countless number of hate emails as well as appreciation and love emails
People who posted about me in their blog
You, my readers who had never failed to read and put forward your opinion. I really appreciate it.
Especially:
| | | | | | |
| --- | --- | --- | --- | --- | --- |
| Brother Lizard | Kavi | Maxx® | NelsoN | chicky.suzieq | sri |
| rujjcoomarh | inba | Rajdev | thiya | ruth | ITKID |
| the truth | Vivek | surenkl | Dev | VJeyaa | Danny Kumar |
| seevas | viji | Young girl | famous amos | IndianPonnu | Satya |
| kannan | mallesh | Ramesh | Lana Candida | Jam | JuNiO VinodX |
| Veni | sactyr | savundra | SimgemPuli | nobody | Jared |
| Nithz | Mga | gujubu | Asshole | moog | IP |
| Sivaranjini | kohila | OG | varsha | surenkl | asha |
| bytes | Mahen | Murali | Novinthen | anjali | townguy |
| Laura | | | | | |
And to the rest I might have missed in the list, I'm sorry but rest assured you stay in my heart.
I hope my writings will continue to entertain you and forgive me for all the vulgar words and pray to God for him to wash away my sins. After this 1 year anniversary, I'll have to use them again, thus I do not want the sins to pile up, I'll start fresh.
As known by all, I and Makkez started M1 bloggers. A great appreciation to my partner in crime; Brother Makkez, who helped and was together in the implementation of M1. I hope my friends here who own a blog, will be part of M1 bloggers too. Contact me or Makkez if you wish to be part of us. The more the merrier.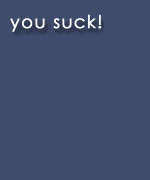 Without all of you, I'm impossible. I'm so touched.
Happy Birthday to RagedIndian…