This post contains a massive amount of pictures, thus it would take time to load. Please be patient. And yes, Happy New Year to everyone, once again!
I'm back from my vacation and of course, it's time to write about it. I have to say, as usual, this was one of my exciting trips I ever had, although simplicity was the main theme for this vacation.
Getting in detail about the vacation, we left to Kenyir Lake on the 12th of April at 12.00 am. We traveled early morning because it was going to be a long journey plus the road is much safer with fewer vehicles around. We traveled using 'jalan lama' although I'm not sure which exactly was the route we followed. There were a total of 8 of us, including Brother Deva@Kuttali, Lizard, Grandmaster and Vasu. We traveled with one pick-up truck (Ford Ranger) and the other was a Vios.
It took us a total of 7 hours to reach Kuala Terengganu where the jetty is located. We met our 'tekong' (captain of the boat) and our guide, Pok Par in Kuala Terengganu town. A few minutes from the town is where the jetty is located.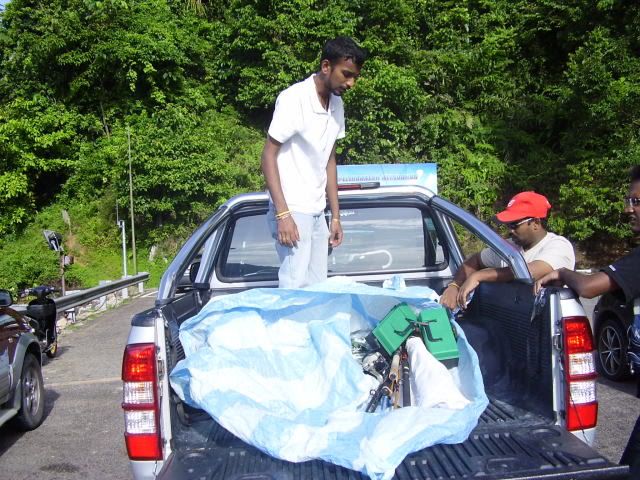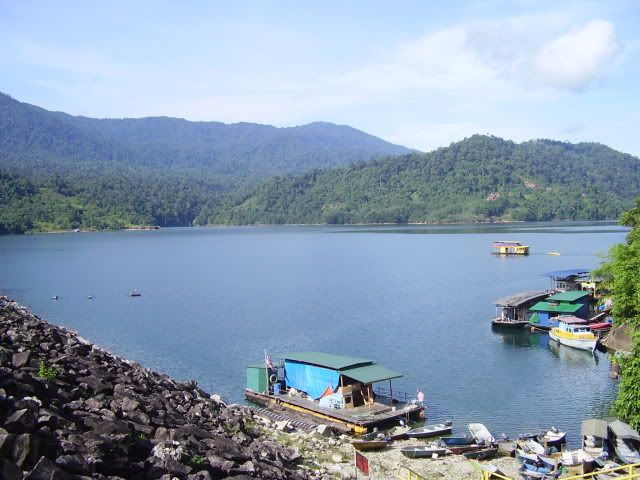 It is a magnificent view from the jetty. It seems Kenyir Lake is almost as big as Singapore. I do not know how true it is but that was what our 'tekong' informed us. After signing in and getting our permit from the local police station, we proceeded our journey. We boarded our houseboat at 11 am and continued the journey inside Kenyir Lake. It was MAGNIFICIENT.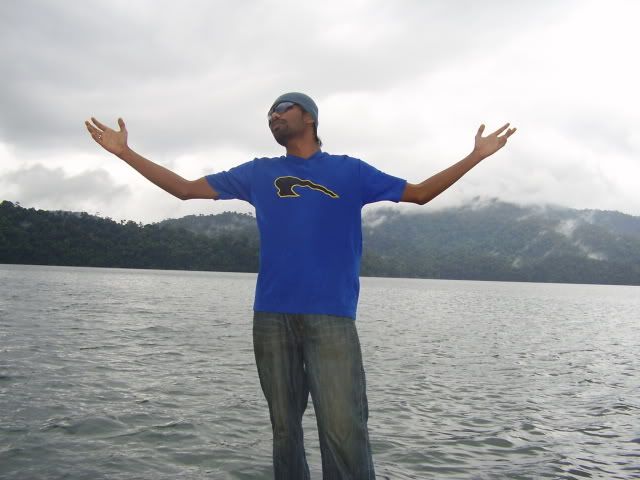 Mind you, Kenyir Lake will not be exactly the type of vacation everyone would like to have. I think it's a big no-no for girls as well. What you can do in Kenyir?
1. Fishing
2. Exploring cave
3. Swimming
4. Jungle Trekking
5. Hunting
Our main reason having our vacation there was for fishing. Although I'm not a big fan of fishing, of late I've developed interest in fishing. My tricks of reeling girls seem to be not working anymore, so I've replaced it with real fish.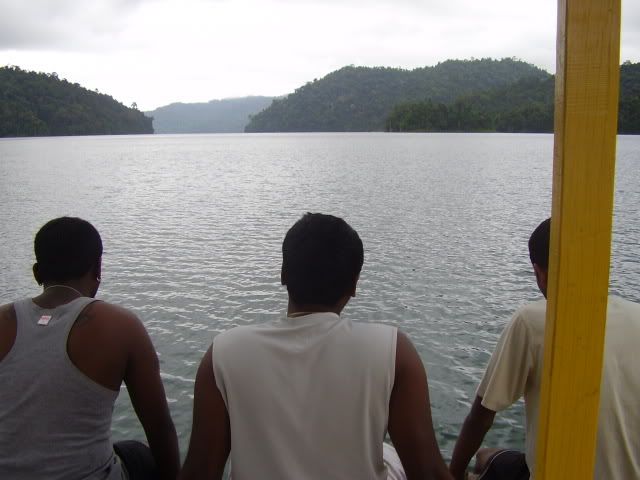 On the first day, we parked our boat in the middle of Kenyir Lake and you will be surrounded by water all over. All you can do at that time was fishing, and drinking. Of course beer it is. Ulleyum thanni, veliyeyum thanni. And so, of course we had a nice time drinking away while fishing. Our 'tekong' prepared all our food. The food was not so bad, and of course, when you're hungry, you tend to feel everything taste so good.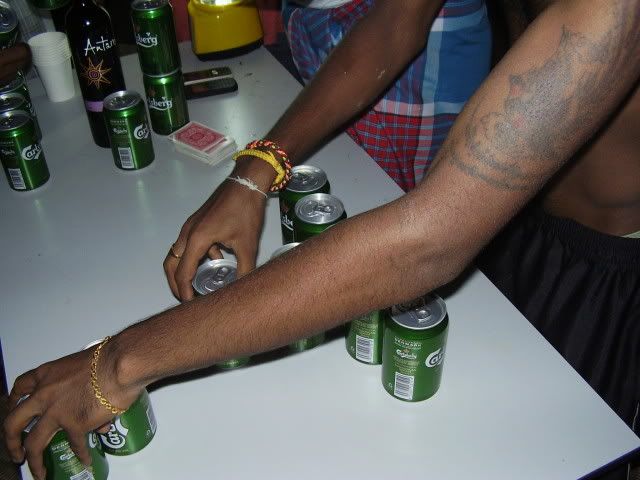 The second day was almost similar, we woke up early in the morning, and our tekong prepared our meal and we started our fishing again. In the afternoon, we traveled using a small boat (speed boat) towards something called as 'lubuk' where huge tomans (snakehead fish) can be found. We did our casting there and sure enough, I caught the biggest fish in my life, although a later check with the tekong revealed the worst news. That fish which was the biggest catch in my life is actually one of the smallest they (the tekong) had ever caught. What a shame!
Can you see the smallest fish in the picture? That was what I caught.
But that's all right. We ate our heart out; the tomans that we caught. It was fresh, and sure enough, it was tasty.
This magnificent Kenyir Lake is no longer a tourism spot, as claimed by the tekong. It is only visited by hardcore anglers and hardly any girls would join the trip.
Why it won't suit the girls?
1. You can't really adapt to the situation (adjusting to the size of the toilet itself is hard enough). And yes, there is no flush in the toilet, once you're finished with your 'job'; it goes straight to the lake. If you wish, you can even see 'it' going.*Grin.
2. You will be visited by thousands of different species of insects at night and the fact you sleep in complete darkness will freak you out on what might land on you next.
3. It is strictly for fishing, thus you'll have to handle live frogs and insects of all kind. This, of course, is not a problem if you're an angler.
4. The fact that you're surrounded by water 800 m deep will scare even the best swimmers. If you fell into the water, chances for you to be saved are very slim. The water has some type of force that will drag you down. I do not really know about this, but we did test this out. It was Grandmaster who became the guinea pig, and sure enough, he was dragged as soon as he was inside the water.
The only sexual entertainment provided for us was by Brother Grandmaster with a sexy pole dance which looked quite gay. We did not get amused though.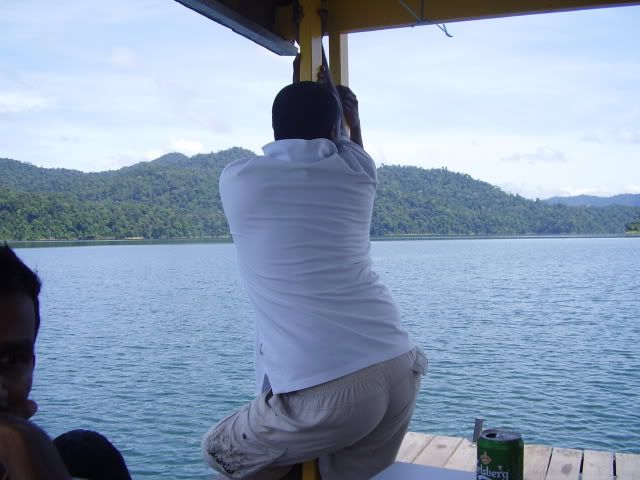 What you should not do in Kenyir Lake(including the above picture):
1. Do not disrespect 'things' that you can't see. Our drinking late at night was followed by some advice from our tekong who told us to be careful not to make too much noise. It seems 'the spirits' there might be disturbed and you may become their victim. This had happened once too many.
2. Never become too drunk after drinking. It is dangerous to drink inside the houseboat because you're surrounded by water 800 m deep. If you happen to be drunk, and you go out to piss at night while everyone else is sleeping, chances are you might land in the water and you sink without no one realizing. Unless you have a 'Uyir Kappan Tholen' , you have to take care of your own life there.  Ippe ellam mayire kappan thollen kudeh ille, itheleh engge uyir kappan tholen vereh. So, beware.
3. Prepare for the worst. Do not complain or grudge about any discomfort or the tekong might feel uncomfortable about you. Adjust to the situation, and live with it.
And yes, before I forget, per person have to pay RM 250 for the trip. It includes everything, from food to accommodation. It was a 3 days 2 nights trip.
Some other things about Kenyir Lake:
Since it mostly about fishing, you'll have to be prepared to go fishing with all the best of fishing equipments. Our bait included life frogs, small fishes that was caught there, rapala(a type of plastic fish lure), and fishing rods/equipments worth thousands.
There are many different type of freshwater fish there which you can catch; which I do not know what's their English name is; like lampam, sebarau, haruan, sebarau, kelah, toman , patin and some other that I can't remember. The most sought after fish is Toman(Snakehead) and this particular fish is very huge in size, growing up till unbelievable size. The biggest the tekong had ever caught was an 8 kg toman.
Over all, it was an exciting trip and I'll have to tell you this, we hardly meet anyone for the 3 days we were there. It was like we were cast away. Nevertheless, it was a breathtaking excellent vacation.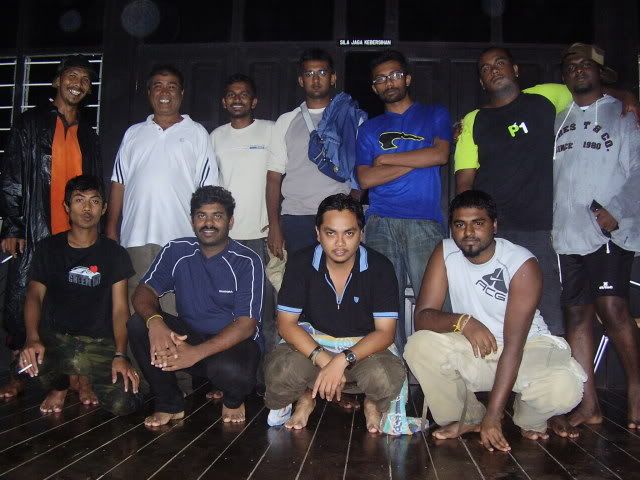 I have enclosed some scenery pictures for your viewing pleasure.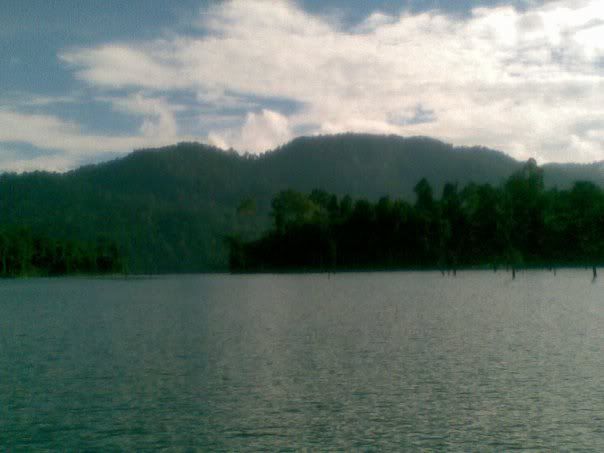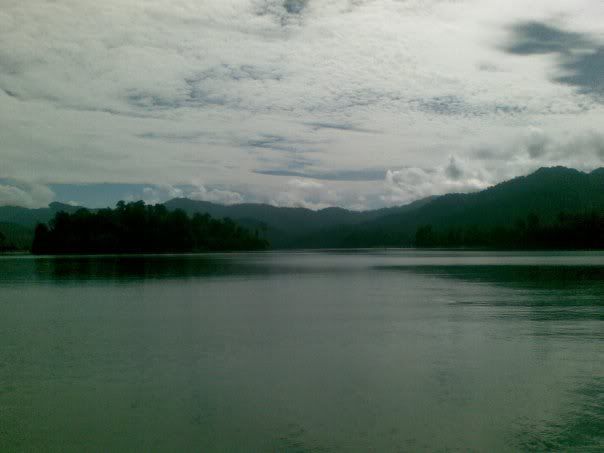 P.S: Feel free to ask me any question if you have any. Thank you.