Update:
Good day. As you can see from the response :
Majority is going for Option 1.
I had a brief discussion with Brother Makkez yesterday and we've concluded further details.
Plan : No1 : Tamil school charity (Which school would be decided later after round of selection)
Execution Date : 28/ 06/ 09
What you can contribute : The items remains the same :
1. Stationery Set
2. Books ( Notebooks(new) preferable, or any other primary school related books
3. Feel free to add on
4. For those who would not be able to attend the event, and prefer cash :
I need your response for those who is willing to contribute cash.
Alternate ideas : I'll try to get the price list for complete stationery set from the dealer. I'll update it here. Once done, you can tell me how many you wish to sponsor, and I would then buy it from the dealer.
Please feel free to flow your ideas.
———————————————————————
I've kept you in the dark for such a long time now about the new charity plan. I've been planning this from February and I would have executed it if I did not think twice at that time. Previously, when I did a small charity, I had only kept my closest friends in loop so that they could participate.
First, I would like to announce that this charity would be run online with me and Brother Makkez pioneering the event.
After I talked about it here, then I got to know some of you might want to participate. So, I would make it this way then. This time, I'm planning to make it a 2 in 1 kind of thing.
Let me get to the plan:
There are 2 things Makkez and I had planned after a few session of email brainstorming:
1. Books and Stationeries
This is the initial plan that I thought of in February. I'm planning to make the charity plan simple by contributing to Tamil schools. It's simple because all I thought was, buying 1000 notebooks and stationeries and then handing it over to the Tamil school for them to distribute to the students.
Why?
It's because based on my own experience teaching Tamil schools 5 years back, I've seen how Tamil school children's lacks the basic tools they need to study everyday. They do not even have notes to write down whatever they're studying. How do we expect them to excel then?
I know you might think that by distributing it to the children, little effect it might bring to the children. But whether it brings little impact or bigger impact, the rest is up to them. Perhaps we can continue planning something in the future for these kids.
For now, this is what we're going to execute.
What?
What you can contribute over here. We (Makkez and me) had agreed that cash would be a burden. No one can be trusted when it comes to money so there shouldn't be any exception for me either. So, every contribution should be bought by the contributor himself, and we would limit that to stationeries/notebooks and other education related tools.
(Please take note that Tamil school is not selected because we're after all, Indians. It's because these are the schools that is being allocated the so-called millions but still lacking even a chalk in their classrooms)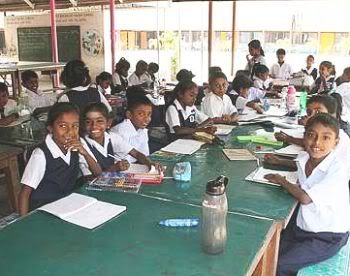 2. Orphanage
This is suggested by Makkez. He is saying that by this way, the contributions would be just enough to cover one orphanage home and thus, no kids would be left out in this case (if and only if the contributions are sufficient enough) and hopefully, each and every one of them would be getting something. In addition to that, having an activity session with those kids would be an optional choice for us as we understand, not many of you would be having ample of free time to participate. Finally, the contributions for this event would be whatever you think might be necessary to help out children's over here.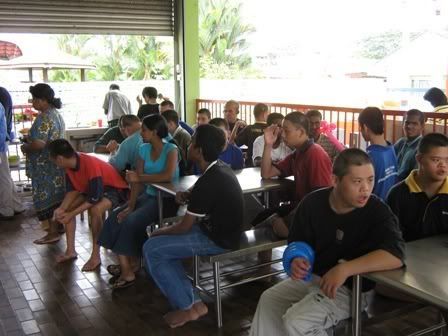 Any studies related tools and materials would best suit this children's. Perhaps where we're donating to the items to is the only difference that it will make here, other than that, contributions remains the same.
Details:

Planned Execution Date:TBA
Place: TBA
Gathering Place: TBA
If in any case you wish to contribute cash (although I do not encourage it), it would be collected and updated, on the side column of our blogs (Ragedindian and Makkez).
And so, these two are the things we have in mind. On top of this, we are planning to do sort of gathering after the charity event. It all depends on your participation, maybe we can 'makan-makan' and get to know each other.
If you agree, please tell me which suggestion you would go about, either number 1 or 2. Even if you can't contribute, it doesn't matter; perhaps you can participate in the outing. It might be a good session to get to know each other. We understand most of the readers might be students, but as they say, little thing does make a difference. Just put up your suggestion on what do you think might be better, this is not a race to see who contributes the most, but rather a token of appreciation towards the society which we've lived and had let us live all this while.
Let us together, light up one of the candle towards a brighter future for the kids!