I've decided to close down my other blog about exotic temples and combine it together over here in Ragedindian.com. This is due to millions of hits I've been receiving for the other blog and I guess closing it down would bring the millions of hits to RagedIndian.com instead. I would talk about all the temples that I've visited one by one in the coming weeks. I would also elaborate further on the visits that I've made since what I've talked in the Exotic Temples is very brief.
I would start of with one of my favorite temple visit :
————————————-
This temple is located on the hillside of the Andalas Indian cemetery, Klang .It's a 5 minutes drive from the Klang General Hospital. We have to walk through  Indian cemetery but lucky us , we went in the afternoon. So, it was not quite as scary. I've been to this temple a few time before this, and it was during my schooling days.  I've seen people getting possessed or being in trance in this temple, one of them being my old friend. This happened years back during my schooling days.
I fell in love with one of the statue here which I believe , is quite rare. Further check with my grandmother showed that this statue is that of Pechi 'Patti' , also known as Pechayiamman. I can't confirm this, but according to her who had been worshiping Amman ever since she started praying, it seems most likely she knows 'things'.
There is this huge Kaliamman statue as well, while Pechayiamman statue is on the other side of the temple. One look at her, and you can't deny the fact how beautiful she looks like. I've very devoted to Goddess Durga , and each of her 'other' version is just outstanding and remarkable.  Take a look at the pictures:
On the way, you have to pass by the cemetery: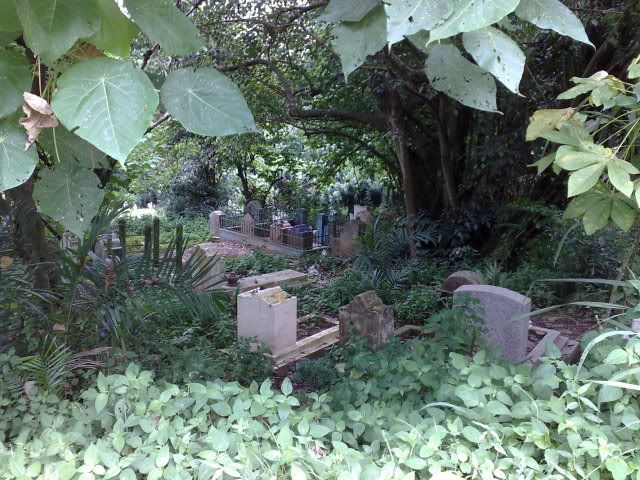 Below is the main temple (Kaliamman Temple):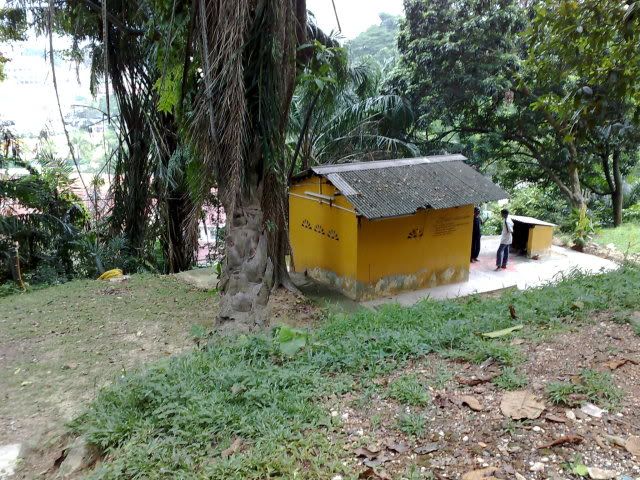 Below is Pechayiamman Temple :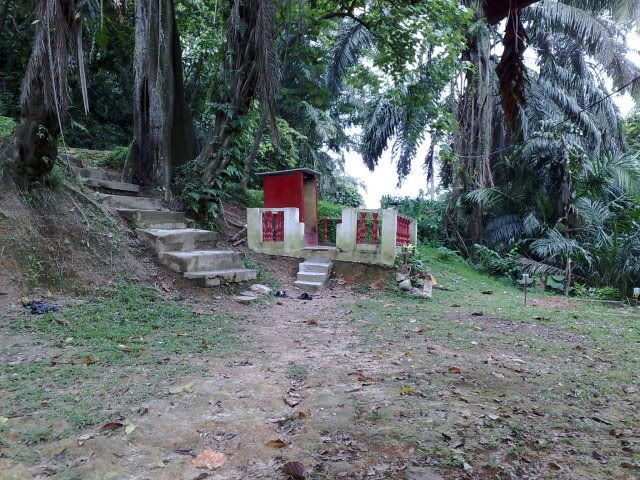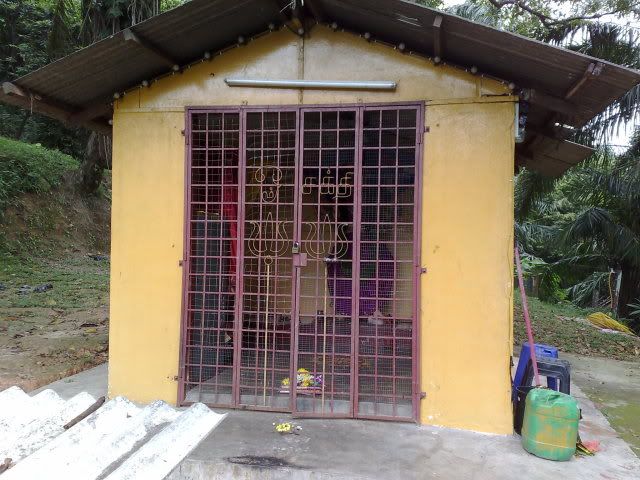 Kaliamman Statue : This is quite a huge statue, most likely around 250 cm tall.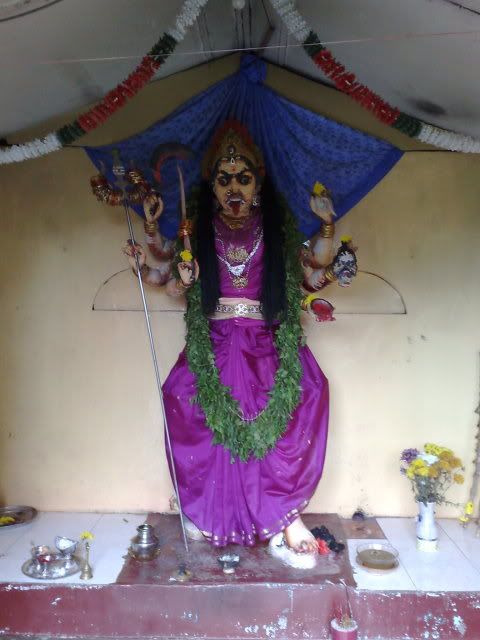 Below is exactly what is on the opposite of Kaliamman statue : It's Sanggali Karuppan
And here comes the ultimate beauty :
This is Pechi Patti aka Pechayiamman: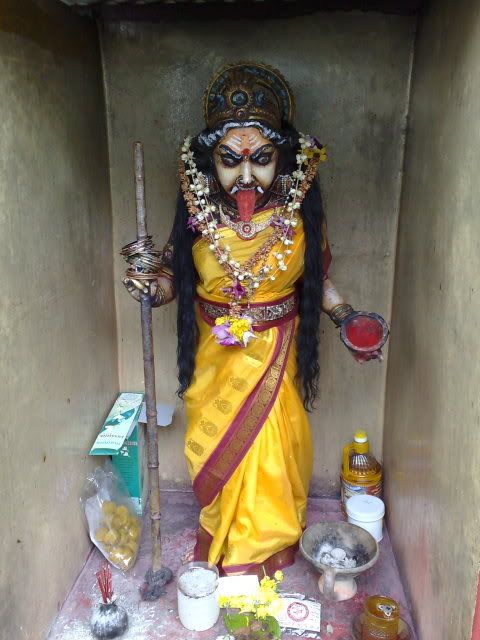 And I would give you a close up :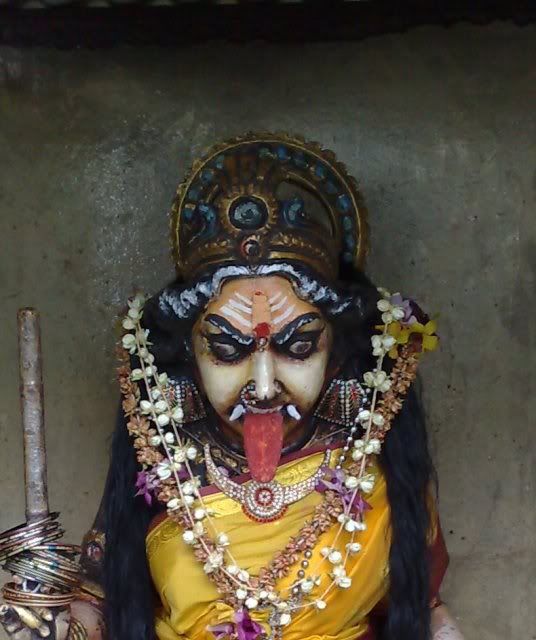 Feel free to share if you have additional details or what do you think about the temple.