First thing first, I'm terribly sorry towards some of you for not being able to reply on some of your comments. I know it's like a terrible thing to do, when I post something, you comment, and when I don't reply towards some of your question, then it's wrong.
It's not like I do not want to reply, but sometimes I just miss out on the comments. I do not check my blog everyday thus sometimes the comments get clogged up making me missing out to reply several comments. My humble apologies. Let's forget about Satan worshipping in Muar till I visit the temple soon.
Next, the charity post had been moved to a new page . It's here. To those who wish to contribute, please leave your contact details in the comment section and I will contact you personally .  Please do it as soon as possible, since time is running out. No amount is small, and we appreciate each Ringgit you contribute.  Remember, one of the students out there would be using the stationery's you have contributed. Thank you.
————————————–
I've written about this earlier and although the earlier version was not all by me, as I received it through email which I then edited. Same goes for this.  Nothing much, it's just sequels. It's like this; what are the expected movies in the future judging on the latest film by the particular actor/actress. It's purely imagination.
As usual, ignore the bad words if there is any, and read it for fun.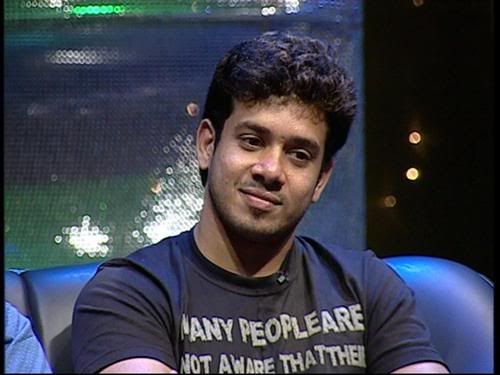 Sundar C : Perumal Upcoming : Shopping Mall, Leisure Mall,
Vijay : Villu (pronounced Villeh) Upcoming : Solle, Palle, Kalle, Olle

Arjun : Thiruvannamalai Upcoming : Swamimallai, Sabarimallai,Kavalai , Thavalai
Srikanth : Poo Upcoming : Pee
Jeeva :Thenavattu Upcoming : Patthe vette, Angge vette, Ingge vette , Kuninje Vette
Bharath :Seval Upcoming : Adde, Koli, Madde, Pani

Shantanoo Bagyaraj :Sakkarakatti Upcoming :  Kailehkatti, Suttelehkatti
Vikram : Kandasamy Upcoming : Kondesamy, Mandesamy, Pundesamy
Vishal : Sathyam Upcoming : Paithiyem, Vaithiyem
Silambarasan : Silambattam Upcoming : Poonthottem, Kunjiattam
Jayam Ravi : Dhaam Doom Upcoming : Ran-dom, Con-dom
Arya : Nan Kadavul Upcoming : Nee Kadavul, Ungge Appa Kadavul, Ungge Amma Kadavul
The previous list was the following :
Vijaykanth: Dharmapuri, Masala poori, Chola poori , Pani poori….

Arya: Nan Kadavul,Nan Yeman, Nan PundaMavan…

Vijay: Pokkiri, Mollamari, Kepmari,Kamnatti

Surya: 6, 7,8 ,9 10,11,12,13,14,15….infinity

Jeeva: E, Kosu, Karampapuchi,Elli,Palli, Kambilipoochi…..

SharathKumar: Thalaimagan, Chithappamagan, Athaimagan,MamaMagan,Marumagan

Ajith: Varalaru, Areviyal, Kanakku, English..

Kamal: Vetaiyadu Vilayadu, Kabadi Vilayadu, Olinju Vilayadu, Kuneji Vilayadu,Nakki Vilayadu,Sappi Vilayyadu

Vikram – Anniyan,Sanniyan, Sunni Payan

Vishal – Thimiru,Koluppu,Nakkele,Nayandhi, Parapu

Simbhu :Vallavan,Othavan,Nakkenevan,Kudethevan

Jayam Ravi : Deppavali, Mattu Pongal, Kanni Pongal,Tamizh Puttandu,Gong Xi Fah Chai,Qorban Day….

S.J Suryah – Ah Aah, Oh Ooh..Yeh Yeah, Sah Saah..(Sappedi Sarojadevi)

Sundar C. – Thalai Nagaram,Tharethela Nagaram

Madhavan – 2,9

Barath – Veyil,Mazhai Part2,Puyal,Iddi,Minnal,Vellam,Nilla Nadekam(EarthQuake)

Arjun – Vaathiyar,Guru Besar,Principal,Oppar,Kudupar

Rajinikanth – Sivaji,MGR, Gemini Ganesan, Nagesh..
Do you have anything to add?
And below goes another one to make your day!
—————————————–
The below clip was so hilarious I have to post it here. All credits to Ltte for Life.Look at how this guy is dancing. Hahahahahahahaaaa…I've never laughed this loud for a long time.