I would like to remind all of you that the due date or the closing date for the charity donation would be on Sunday (28/06/09). The execution had been postponed to next week Friday (03/07/09) since we could only purchase the items next week. Just in case, if there is any last minute donation that you would like to make, no matter how small the amount might be, please feel free to email me- durairg@hotmail.com or Makkez (webmaster@makkez.com).
————————————–
Trance. The first thing that usually comes to your mind when I said the previous word might be Thaipusam. We've seen thousands of people getting in trance and dancing their way to show their love for Lord Muruga. Or some of them were doing so to attract some Meenachis that comes to temple just for the reason of showing off.
I've talked in great length about this topic previously but of course, it will never be enough. There a lot more question remaining to be answered and my disclaimer, as usual, is simple. I'm talking this from my point of view and I can't help it if it contradicts with yours. Have your own understanding regarding this issue.
I've explained to you, that only spirits possess a person in this world. That might sound logic if you're person who believes supernatural thing. I do.
There are few types of people who come for an exceptional festival like Thaipusam. There are people who come there to cheat, there are some who are possessed by spirit but say they're God, while they rest do it in the pure love for God and good faith.
There are however few things that needs some extra explanation.
Now, let's go the question.

1. When someone gets in trance, how come another person (which might be a priest or a normal person) ward it off by simply putting vibuthi(holy ash) in their forehead?
Wrong concept. It is because we're only in Thaipusam that we see that holy ash is being put to calm them down or to ward off the spirit (God). This proves that the person who is in trance is possessed by spirits, not God. How can a normal person overcome the power of 'God' and ask Him to 'chiow'? Can ah like that?
Vibuthi (holy ash) is used to ward off evil (one of its usefulness). Being that, if a person who is possessed by 'God' gets pressed with vibuthi(holy ash) in his forehead, and the person gets normal after that, no more in trance, that means it was indeed evil in his body, sounds logic? If not, read the previous sentence over and over till you get the point.
Anything that shows a greater power than that 'being' will simply get chased off. Which can translate to be that anything that we show to this spirits in the name of God, or if the person who is doing the exorcism has a greater faith in God, he might succeed in the exorcism.
Which can also be concluded as a person who has more 'power' will overcome the weaker 'powered' person. More 'power' can be concluded as faith in God, and less powered might be 'spirits'.
That is why I can put forward another argument that God is one. That's what I believe. We might have different version in different religion, but ultimately, exorcism or getting the evil spirits out is done and succeeds in all the religion. The Father of the churches can conduct exorcism, the Ayers from the temple can do it, and Tok Bomoh can also do it. How come different religion but same outcome? Ponder upon it. God is one. We the humans are creating a version for each of us to suit our needs.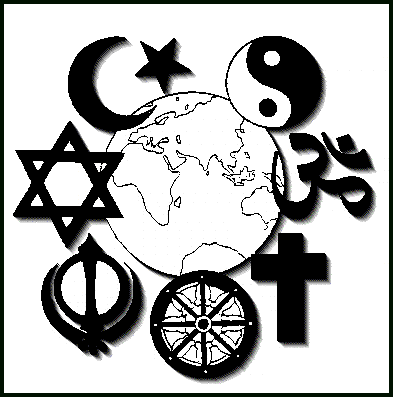 2. How come the evil spirits enter the holy temple like Batu Caves?
Spirits, like most of us are normal too.
Human can be seen, while spirit can't be seen. Normal human being can only see human, while spirits can see both.
How come evil spirits enter the holy temple? Why not?
Do you really think every other person that comes to Batu Caves or temples are saints? I can bet you most of them have a evil heart too. They might be far worst than the spirits. They might be a rapist, a murderer or even a child molester. Yet he might be coming to temple. If even they can come to temple, why not the spirits?
Temple is home for everyone and anyone. So are mosques and churches or any other places of worship. Let it be the dead, or let it be the alive one, a place of where God resides is a place where everyone is allowed in, good or evil.
And the spirits do not get in to any persons body, some of this fools are inviting them inside their body. Whose fault?
3. They're also people who are in trance who are calm. What about them?
My grandfather was a calm man too. He smokes and drinks. He died few years back. If he were to possess you in Thaipusam, how would you be? Did I answer the question?
See, I'm not knowledgeable enough on this topic yet I'm able to elaborate about this. Why? All you need is a brain that can think rationally. If you have any opinion of yours regarding this, feel free to talk.
An excellent related topic by Brother Kavilan : A  Simple Insight on Hinduism
I was looking at my page hits and I noticed how many hits(page views) for the topic What's God and What's Not? . And then I checked out the hits for My Last Moments. And the latter scored double the hits than the previous topic. Clearly shows that people are more interested to see a topic which shows that I'm dead rather than talking about God. *Grin