Tuesday July 21, 2009
Woman stabs hubby for coming home late
Other News & Views

A WIFE stabbed her husband in a rage after he came home late from the friendly match between Manchester United and the Malaysian team on Saturday, reported Harian Metro.

The husband had initially promised his wife to be home by around 7pm after the match, but he only came back at 2am.

As soon as he came home, the 20 something couple, began arguing.

It is understood that the wife stabbed her husband in the chest with a vegetable knife after she could no longer control her temper.

However, she panicked on seeing her husband convered in blood and quickly sent him to the hospital.

Police have detained the wife and seized the weapon.

Ampang OCPD Asst Comm Abd Jalil Hassan said the 26-year-old self-employed victim was currently in critical condition.

"The woman claims she was provoked by her husband coming home late," he said.
No offense but look at the piece of news above picked from the theStar. Manchester United team visit here had certainly spelled trouble and one guy is in critical condition after being stabbed from his wife.
Manchester United player's had also shown unusual positions during their game that promotes gay culture:
For an instance, the following pictures: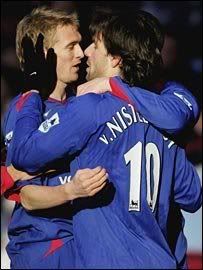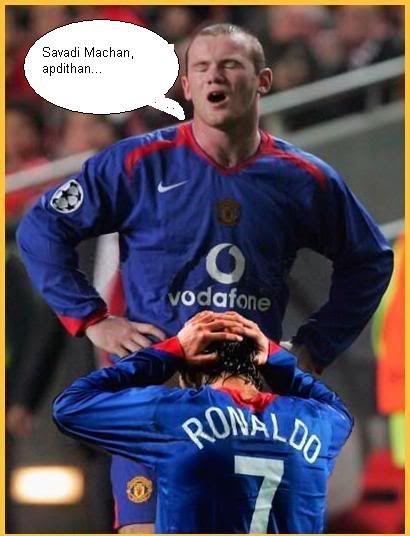 :
What can you do?
Simple.
Support any other team or Liverpool instead.