This topic was written again with a specific target audience;mainly those adults who are working and in a relationship. Mostly it targets both a guy and a girl who is earning and in a relationship.This topic had been rediscussed touching the topic written by another blogger. Not in anyway I'm trying to condemn the article written by the original blogger, but rather took a firing on the topic using my own style.

It's festive season again and I'm pretty sure most of you guys had a massive drinking session. Maybe because you've a long holiday. For those who are working in a private sector, you might be required to cover some of your Muslim working mates. Nevertheless, it's always fun whenever any festival comes in Malaysia.
My heartiest condolences to the family of the 27 years old guard who was gunned down in a recent robbery. You can read the story here. Couple of days before Hari Raya, and he is gunned down cold blooded for no apparent reason other than money.
Similarly, money is the root of all evil. It becomes a problem when you own it overwhelmingly, likewise also becomes a problem when you have too few. In the world we're living currently, you need to use money for almost anything. Anything and everything. People get killed because of money. People get worked up because of money. People are also happy because of money. Some are sad because they do not even own any money.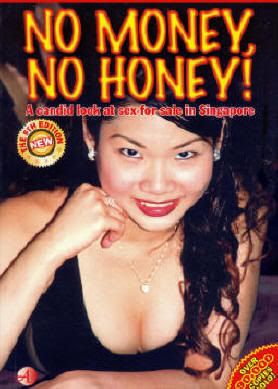 We're living in a world motivated by money. Unless you're guy willing to sell your backside and someone's is happy to use your service; other than that you're almost like doomed to earn a decent income and save your family. Well, of course, during your teenage years you would have a girlfriend to spend over too.
Well, this topic is closely inspired about money in relationship. Originally written by another blogger, you can read it here, this topic is interesting enough to discuss. In a relationship, money is very important. It seems there is this stereotype that guys should be gentleman enough to pay up for girls whenever they go out for movies and so on. Or maybe dinner. Or lunch. Or perhaps one of those quick hotel sessions.
I got to partially agree that it shows that we're gentleman enough to be paying for all those stuff. Well, and it seems it would be far more romantic if you could carry the woman's bag, and even more romantic if you could open up the door for her when she is about to get into the car.
I do not really know how did all this 'Western' type of stuff caught the local culture here, but it seems to be quite popular among us as well. Well, that's got to be good ay. The guy is sweet enough. The guy is paying for her lingerie's even.
Well, guys, I think that's really got to be lame and pathetic. Carrying a girl's bag, which I've seen like million times, is fucking pathetic. She would act up like a smart bitch walking in front of you while you tail her back like a dog. Isn't that fucking pathetic? I tell you, this Machans are daring when it comes to fight and so on, but when it comes to pussy; damn this guy turns a cat. Puli iruntheven puneyah ayithanpa. Can you place your bet that you've never seen that situation before? I bet you can't.
And come on, we never ask you to carry our anything unless we're on bed.
Who said guys who pays for your lunch and dinner is a gentleman? Well, who actually worked it out that way? If you're so into the guy paying for your 'everything', then why the fuck are you talking about equality? Relationship when it comes to money, both the party should be spending. Put your equality to work here. That is commitment; don't expect the guys to be spending for each and everything. If early in the relationship you can't understand this simple concept, then there is simply no future for you. I have an uncountable number of couples here reading, what do you think? Is it fair to leave the responsibilities to the guys alone?
Ah, then many of you say when it comes to relationship, money do not matter. It doesn't matter who's paying for what, all it matters is money do not count in a relationship.  When a couple is sincerely in love with each other, then they do not even care about the money spend. Well baby, this type of things do not last.  Anything that involves money can bring trouble in the moment when you least expect it.
Ok, I understand, once in a blue moon, give her one lavish party. I personally know a guy who would empty up his stomach so that he can buy up some gifts for her girlfriend. Some of you might call that romantic. That's true love, eh? Fuck that shit man, that is indeed pathetic. Why haven't you saved up any to buy some gifts for your parents? Or perhaps some shit so that you can donate to the needy. It's all about the pussy eh?
Some of the girls would try to be pathetically cute in order to suck out as much as possible from their boyfriend. I pity these guys sometimes, but you know, love is that fucking blind. They just don't understand the bitch is just in for the money.
When it comes to relationship, money should be spend by both party. If the guy is paying this time, the girl is paying the next time. Now, that's what I call a balanced relationship. You open the door next time woman, or don't expect the guys to be carrying your ass and placing it on the car seat. I wonder even if these guys carry up their girls to the toilet seat. That's got to be the gentleman of the gentlemen's, right?
Man, I just don't understand why people in a relationship have to act up really lame. You got to have feelings, but of course, do not over react for stuff and put your dignity down the drain for the girls. Guys are guys. Girls who understands and treats you as a man, she is a gem. If she is in anyway trying to be fucking cute and asking you to flush her ass, flush her off instead. Over demanding in a relationship by the girls is not new, and we've certainly seen it.
Do not over do it in relationship. Do what you can; do not do what you can't. If you can't spend more than a certain amount of money, then don't do it. Don't do it for the sake of impressing the girls. Girls who get impressed with your money, for me, I simply call them money bitch.
If you're in a relationship and both of you are very understanding towards each others financial needs, then I bet you're going to be happy for a long time. If you're not, then 'somebody is going to get hurt really bad'.