I'm tired and writing this despite being exhausted after my recent dance and drink vacation in Pulai Spring Resort. You should check out the place, it's wonderful. I'll be away after Deepavali for a vacation again thus there won't be any update for some time.This post marks the start of my Deepavali celebration .
It's just like we've finished celebrating Deepavali, and another one is just around the corner. It is without a doubt a joyful occasion for all of us whenever the word Deepavali is mentioned. For the Machans, it's the drinks and cards. For the girls, maybe it's the new dress and jewelry. Needless to say that everyone have their own way to have fun.
Last week, on the 7th of October, just like previous Deepavali, we're back to the same school the last charity was conducted. If you remember it well, the Tamil school that we visited and donated using the money solely funded by Makkez and Ragedindian blog visitors. Since we had limited time, together with my friends, we decided to just pull a simple charity for this Deepavali.
We were at the school around 12 pm on that day, and we sponsored lunch for all the students. Knowing that the student enjoys food, we ordered few dishes from one of the local restaurant back in my place. Brother Vasu was helpful enough to bring his Ford Ranger to transport the food to the school. Participant of the event was as per normal including the best of my friends: Brother Lizard, Brother Kumaran, Brother Deva a.k.a Kuttali, Brother Sashi, Brother Vasu and Sister Shankari.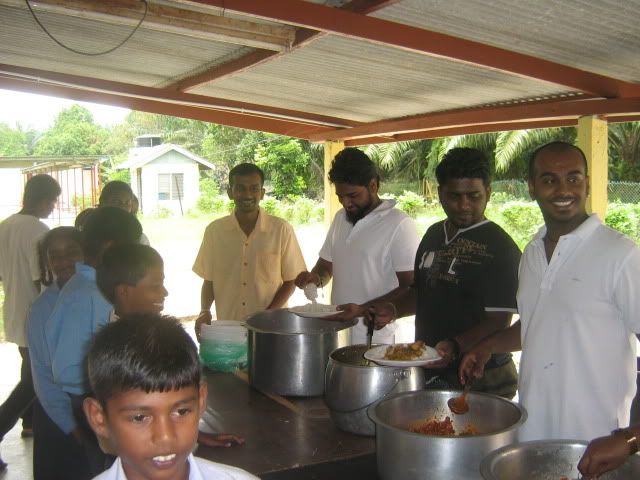 We served the food at around 12.30 pm. Some of the items include "Dalcha", Chicken Sambal and Mix Vege. The children's enjoyed the food and after having a good lunch, we spend a good amount of time interacting with the children's. We also bought few indoor games for the children's to play because the school is lacking the game facilities. That includes a full carom board set, few bundles of shuttle cocks, Chess, and a few other board games I couldn't recall. We presented this to the man in charge of the school, Mr.Vijay.
Brother Kumaran and Brother Deva started playing carom and needless to say, children's were surrounding both of them trying to take a glance like they've never seen a carom board before. It was moments of laughter and smile all around with all my friends interacting with the kids there.
Next, we handed out the goodies bag we had prepared earlier consisting different kind of chocolates and sweets. All the 42 students also received RM 5 as 'ang-pow'.
The school staffs also received RM 10 as 'ang-pow' plus a goodies bag.
The students were tired but nevertheless excited because it's the first time any event had been done during Deepavali in that school. The students wished us by choiring Deepavali wishes in the school assembly. We were touched beyond words and Brother Vasu being the eldest of all; conveyed a few message to the students wishing them to study well and achieve greater heights in life; and not to be bothered by poverty and hunger.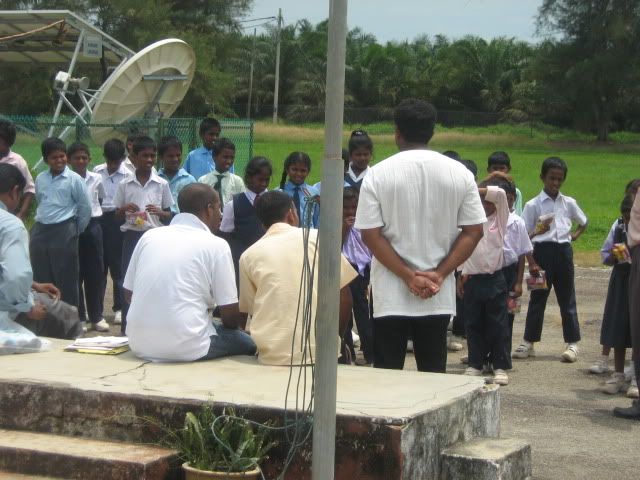 We left the school at around 3.00 pm and proceeded to the nearby beach in Pulau Carey to have some fun.
Nothing much can be said about this Deepavali other than few advices; be safe playing with your alcohols, fireworks and foods + girls. I still wish all of you to be here after Deepavali thus the advice.
With that said, I'll take this opportunity to wish everyone, Hindu or non-Hindu, lovers and haters, Brother Makkez and other Indian bloggers and my wonderful readers here (plus silent readers) especially;
| | | | | | |
| --- | --- | --- | --- | --- | --- |
| malpie | TrueGemini | Puspa | sactyr | Bob Marley | Tanesh |
| Eyezmachi | realist | thilak | linda | Chaya | nathi |
| nith | anthony | Lizard | Kavi | Max | NelsoN |
| chicky.suzieq | sri | rujjcoomarh | inba | Rajdev | thiya |
| ruth | ITKID | the truth | Vivek | surenkl | Dev |
| VJeyaa | Danny Kumar | seevas | viji | Young girl | Amy K |
| famous amos | IndianPonnu | Satya | kannan | mallesh | Ramesh |
| Jam | Lana Candida | JuNiO VinodX | Veni | sactyr | savundra |
| SimgemPuli | nobody | Jared | Nithz | Mga | gujubu |
| Asshole | moog | Sivaranjini | kohila | OG | varsha |
| surenkl | asha | bytes | Mahen | Murali | anjali |
| townguy | Laura | god son | MC Pavadai | dracula | ROYAL_PAIN |
| M.K. | Chandran | Nedu | rapunzelle | Ram | RAZTAS |
| obi wan | renu | cylin | rowena | priti | Danger Mouse |
| Sharmalan | Bite_mE | samson | ApRiL | Shankar | Vailo van |
| Vailo van | Deva | Sasi | Vasu | Kumaran | Kumba |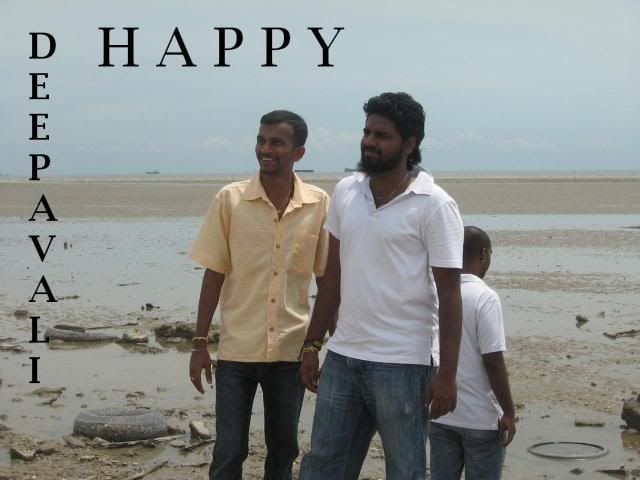 Ignore the background please:P