It's a known fact that some things can bring you down memory lane. When you stumble open something that you've not for a long time, you go down years and years back thinking about what really happened.
I was doing housekeeping the other day when I stumbled open this letter; after approximately 7 years. My first and only love letter given to me by a girl, not really like a love letter; but I smiled sheepishly thinking how lame I might have been 7 years back.
The funny part is; looking at the way she had written the letter, if it is now, she would have ended up getting gunned down with my fierce words. The truth about the letter is I never really 'loved' her, it was a gossip spread around by tuition mates which prompted her to write this letter.
Ah, those days.
Have a look.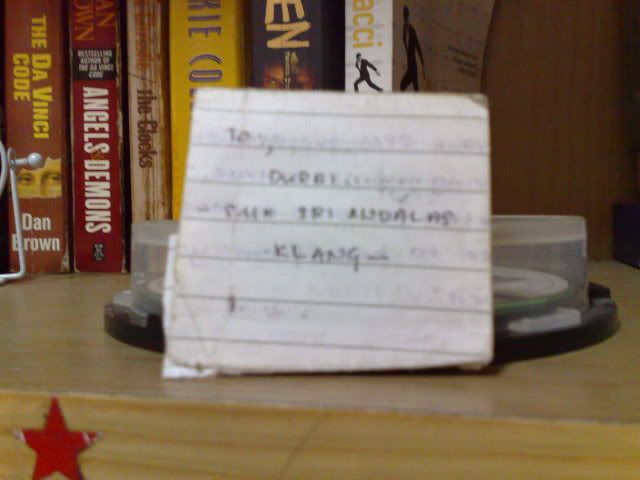 Apeh eneke 'seal' na enane theriyame pochi macha...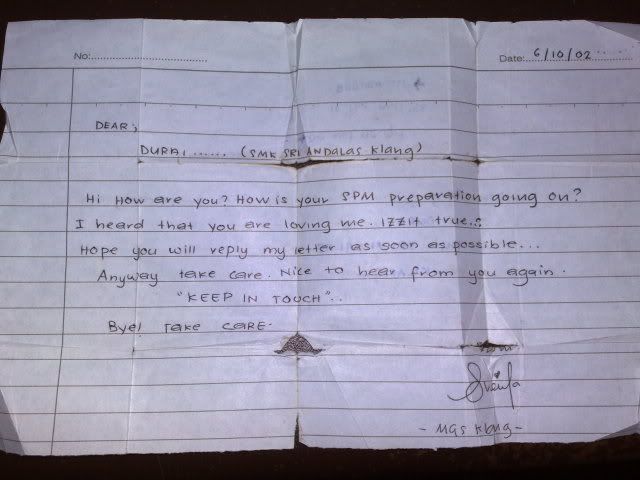 Nothing really happened anyway, she was just my tuition mate and she quit tuition soon after that. No, I did not reply the letter.