With immediate effect, the usage of the word 'asshole' had been banned in this blog. If you happen to use this word, your comment would fall under moderation queue.  If it's needed, I would release the comment.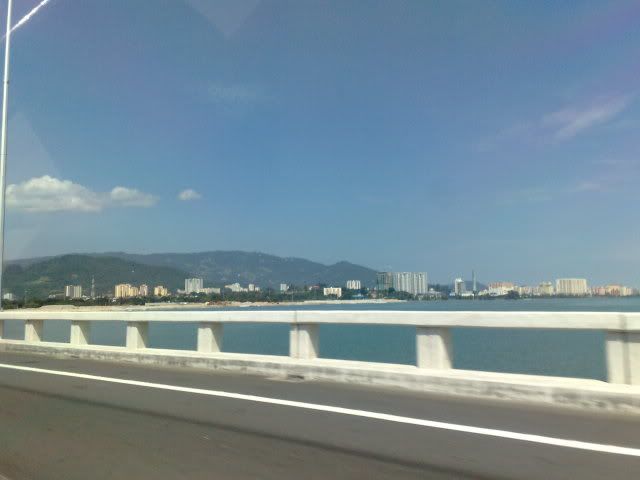 I love Penang.
Even though I've been there quit a number of times, each time it always provides me with something unique. It was just a sudden trip with my friends, and although Penang is not like I've visited another country, nevertheless each time the experience seems to be very exciting.
The reason we went to Penang, is actually nothing. First of all, I wanted so much to visit this new Kuan Yin statue, which never happened in my 1 day trip. We were so confused about what is the direction we should take to go Kek Lok Si temple that my friends finally decided to go against my idea.
Picture courtesy of Brother Giri
We had a nice evening beer in one of the chill out bar located in I'm-not-sure-where. The bar name is 007, weird. It's a nice and cozy place to spend your afternoons. One jug cost us only Rm22 and the beer tasted just like its price tag, fucked up.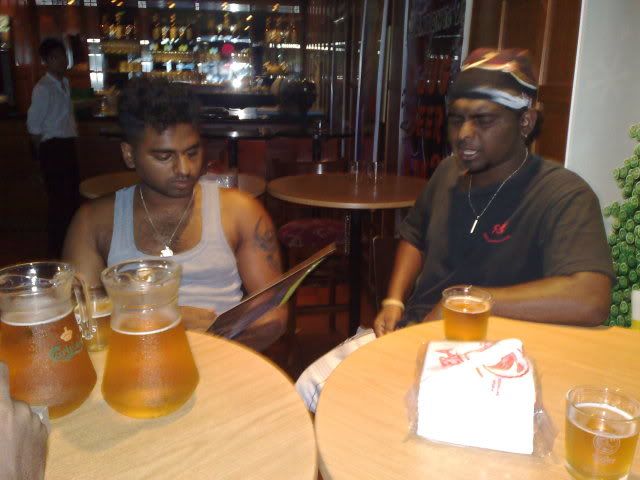 But,
The best thing about Penang is their food. I do not have to tell you about the amount of variety they have over there, and it's almost impossible to not find any food that you wish there.
I also met up with Brother Giri, who was kind enough to drop by a busy food stall where we were having our dinner on Saturday night. Dining by the seaside and having beer by the seaside; the experience, priceless.
Our whole activity over there revolved around this:
Food > Beer> Food> Liquor > Food and more food till we checked out the next day.
I was wondering the next day if we had done anything fruitful other than coming all the way to eat over in Penang. Nevertheless, food experience in Penang is worth traveling that many kilometers away from Selangor.
The next day before leaving, we managed to drop by to the famous Jalan Baru Muniswarar temple. I'm not sure if it's because of Sunday; but the crowd there was huge. Devotees from all walks of life throng the place like it's a festival. The statue of Muniswarar was superb and I managed to sneak some shot for you to see. It seems taking pictures inside the temple is illegal and I was even warned by one of the devotee there while taking the pictures. I couldn't care less as I've taken pictures in much more unpleasant environment.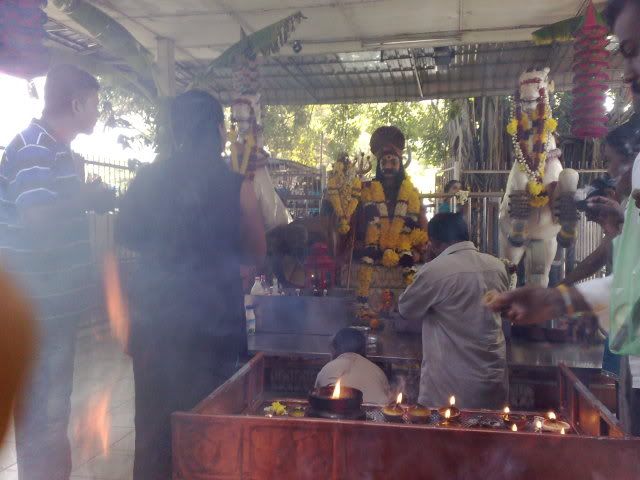 We offered the prayer items to Muniswarar and did not participate in the daily lunch that is offered there. The ironic thing that you can see in the 'Daily Agenda' of the temple is 'Slaughtering of Goats'. It is scheduled every single day, and according to what I heard, each day, even though none of the devotees had offered sacrificial items, they still have goats in stock to be slain. On that particular day that we visited, they had slaughtered a total of 12 goats!
Here are some pictures of the temple: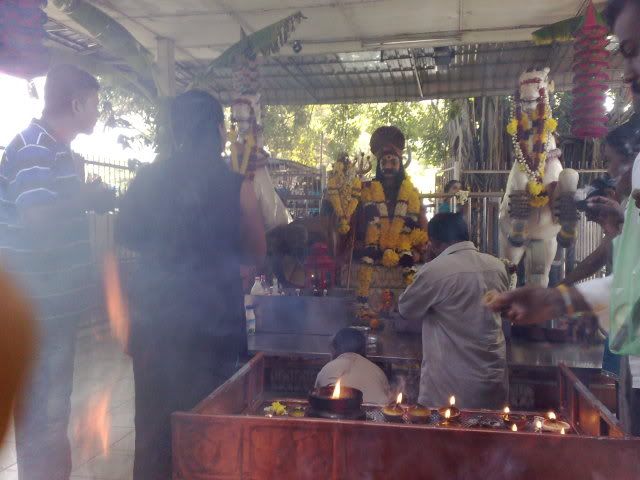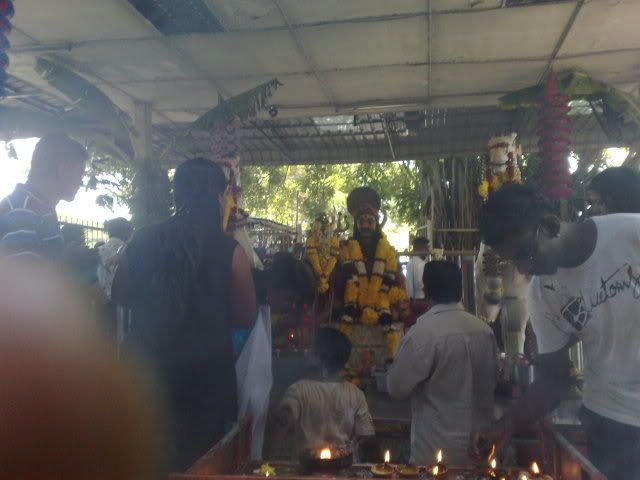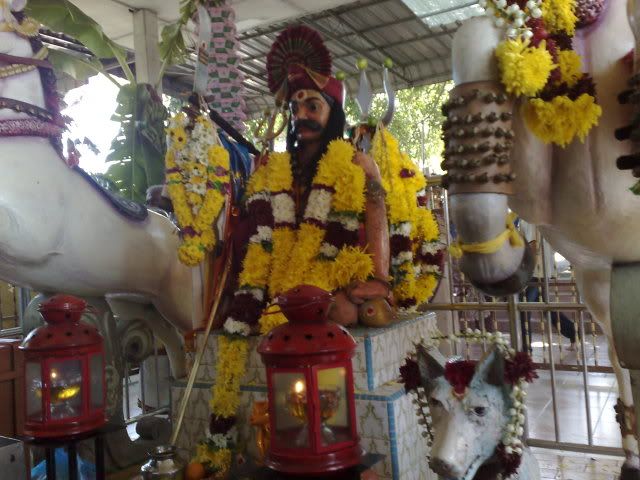 Now, that is why I Love Penang.