I heard all of you loud and clear about the ghost writer part. I'm still considering. Thank you so much for your inputs, it was extremely useful.
Doctor: Vangge, ena achi udembeke? (Hi, what's wrong with you?)

Meenachi : Ore vaithe valiyah iruke doctor.( I'm having heavy stomach pain doctor)

Doctor: Engge valikethe, period pain ethuvum iruka? Aperom kalyanem acha? (Where is it painful precisely? Are you having any menstrual pain? Are you married?)

Meenachi : Inum ageleh doctor.Doctor, anah august le naneh pregnant ah anen. Anah clinic poi, pills sapthe kalichiten.(Not married doctor. But last August I got pregnant doctor, then I went to the clinic took some pills and had abortion doctor)

Doctor: Ha! Itheyen ipeh en kithe soldreh? (Ha, but why are you telling me this now?)

Meenachi : Ippe rende maasam ah try pandren, aana pregnant ah aagha mudileh. (I've been trying for the past 2 months again doctor, but can't get pregnant)

Doctor: Oh, apeh kalyanem acha? (Oh, so you are married la?)

Meenachi : Innum illeh doctor. (No, doctor, I'm not married)
The above conversation happened almost precisely, and it's a true story being re-told as it is by Dr. Menaga who also happens to be one of the readers here. I was having a conversation with her the other day when she told me about all this stuff that is happening in her life as a doctor.
The Meenachi above was only 17 years old, old enough only to be in school, and there she was telling the doctor that she got pregnant at 16 and had abortion previously. Now, she is trying to get pregnant again, all of which without getting married.
Almost all the cases that flood the hospital today seem to be amusing when it comes to Indians. Well, you can name it. Indians have the tendency to always make up the statistics, like the odd cases in the hospitals; suicide, accidental pregnancy, fight injuries so on and so forth.
See, I have talked about suicides and why you should not do it in the first place. It's like we have the world to fuck for, and all you wanted is a single pussy and you died because of her. I've had enough talking about these guys, so let's get rolling about something else.
Can we actually blame the above 17 year old Meenachi? She might be uneducated, or she might just like to have a baby. It is a rule that getting pregnant without getting married is wrong, and it has become like a taboo to everyone. Well, yes of course, everyone feels the urge to fuck, but can't we guys just apply some common sense and use a fucking rubber?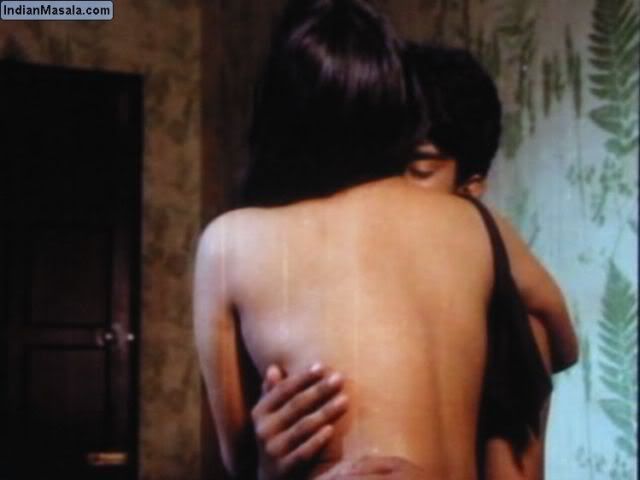 I mean, get real guys. I'm not going to preach about sex before marriage is a no-no, like those fucktards out there who acts holy when they're always looking for a hole; but what I'm trying to tell is getting married young or getting a girl pregnant without getting married is just a major headache.
Don't be stupid.
Yes, don't be stupid.
And girls, getting fucked young and being pregnant is not something to be proud of. What is this being 17 and already planning to get married?
We're no longer leaving in the 50's for god's sake. 17,18,19,20 or whichever age you might be, if you're not financially stable, then just don't get married and ride up in a motorcycle with your 'macha', 1 kid in the 'bakul', 1 kid in between your 'macha' and you, and holding a baby in your hand. Is this how you want your life to be?
Above pictures depicts the same scene in Malaysia
You'll be practically wasted. Hold on, I'm not against 'macha' with bikes getting married. It's about stability. We do not want to be continuing the same type of generation for another few hundred more years. We've got to evolve.
If your 'macha' wants to get married, get him stable financially first. Don't come against me, look around you, how many Indians that you see not having enough money but have enough kids to fill up a fucking bus?
It's the truth.
Girls, if your 'macha' is not financially stable, and all he talks about is getting married, love and bullshit, and every other day he is just fucking you up, then there is no point of clinging on to him. And then when your parents are against your wishes, you go out running away, like how some Indians too.
Love and stuff should be there, yes, but getting married is something else. I see lots and lots; and lots of young Indians girls that talks about love and stuff, when their 'macha' is just an ordinary guy working odd jobs and don't even have enough to fill up their motorbike petrol tanks. Is this the guy you want to get married too?
Your love wouldn't go anywhere after getting married. Can you eat your 'love' if you're hungry? Can you like feed your children with 'love' and expect them not to be hungry? Can you live in a home where the landlord comes practically harassing you every month for not paying up the rent? Can you buy something that you like? You can't. You just can't.
And that is precisely the reason why so many parents are so much against love. It's because of your mistake in the end. You bring up a 'macha' who can't even survive on his own and show it your parents and expect them to accept him? What the fuck?
It's all your fucking love and affections shit ay. It's that simple, and that is the thing that will cloud your judgments, especially when you're a mere teenager. Nobody is against you when you're in love, but we're living in a world that needs practical thinking too.
Don't try to make someone pregnant or get pregnant when you can't even feed yourself. Don't just get married for the sake of getting married; the only person who will be suffering in the end is you, when you don't even have enough money to buy baby milk for your children.
I wish I no longer see Indian families traveling in a bike, and I wish I no longer see Indian children's suffering because all their parents wanted is to fuck up each other and make it a yearly production. The message in this article will hit the target precisely, because most of you are schooling teenagers or after-schools.
Chase after the money, and then chase after the pussy. You won't regret my words after getting married.