This is going to be a long article. Read all, and when you have much time
You know, life is all about growing up. If you don't grow up or don't mature enough mentally by your age, people start to criticize you. Much like that, we all go through a period of growing up, improvising our life all along. We go through a period where we meet new friends, we disregard old friends, and we criticize other people, so on and so forth.
Like how I always say; life is an experience. You get older; you have more experience; that is if you dare to explore things. If you don't dare to explore things, than you sit back and watch how others do things. Then you learn the lesson from them.
Humans, being them, do not like learning from others. If your parents say do not have a boyfriend at 19, would you listen? No, you would not. Reason being your hormones, your heart saying its true love and so on. I'm in no position to say this, but hear this, that love at young age is just an experiment. If any of you do not believe in this, hear me my friends, that love is something I've seen just once too many.
When I was 19 or 20, I see love as being the romantic story being portrayed in Tamil cinemas. When I grew older, I realized it's nothing other more than for cinematic purpose. People don't realize that real life is all too much different than fiction.People fail to realize.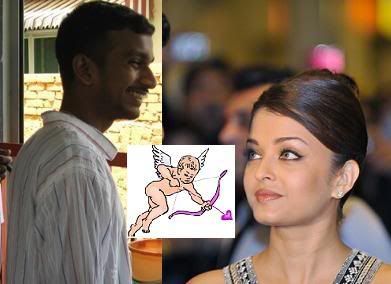 That is the reason I write. That is the reason I see a 'reason' for me to write.
Hear these friends, that I was a complete failure of English language under the Malaysian Education system. If not of my teachers, I would not be writing to you even this way. Ever since I've started my blog, there is a string of people who criticize my English anyway, which is without doubt a failure. And millions more mistakes I might have done. Even my eyes can see it, what more yours. Can I blame the education system? No! For I do not believe in blaming others for your misfortune, that you be responsible to come up in your life.
Let me be responsible then. If you've read this far, then I respect you. Read on, there is more.
I am one of the Machans who do not learn proper English when I was schooling. In fact, English was a subject I showed little interest in. I guess you could pretty much understand how my English language would be, which if I were to explain is like 'How an average Machan tries out the blogging world'. I had things to say however, so I wrote. I wrote few things that I thought could change the people around me, so I wrote.
And people reacted in the way I thought they wouldn't be.
Hear this brothers and sisters, that human beings are never perfect. They're never perfect. Never ever. If you're indeed that perfect, then you're God. I've always said, if you die and not a single person remembers you, than you've lived a life not worth living. If even one person remembers you once after your lifetime, then you've pretty much accomplished your task living in this world. That is making your life worth a word.
Worth a word mentioning to others.
All my life, I've had friends mentioning me. And if you do not mention people who shaped your life, than you're practically being ungrateful.
Some of my friends are already resting in their grave. But that is not the reason I should forget about them. For those of you forgetting them, you're being ungrateful at the same time.
And then there are hundreds of my friends who had supported my cause all this while. And all of you who trust and put in your words for each of my article, and no matter what shit I write, you still make me feel good by putting in constructive and encouraging comments. You even donate your hard earned money trusting an average Machan whom you've never even met before this. Hear these brothers and sisters, that I will never forget any of you and I bow in respect upon hearing your names.
Back to my pathetic story, if I were to put more pictures (or change the way I write) and entertain you, would you be pleased?
Would you feel being here?
Would you feel being in Ragedindian.com?
Would you feel entertained?
Maybe yes. But would I feel the same way? No way in hell, because I cannot write like how YOU want me to write. I do not write for any others. In fact, when I started this blog, it's purely what I think is right, but at the same time to influence the rest to read my mind. So that you execute my thoughts in your life. I do not fear any other, and I do not fear writing about anything I feel I must fuck about. I cannot write to please each one of you, that's for sure, but I'm sure if it's not this, then another article would entertain you.
I do not fear you of course, what do I fear then? God? Hell no! For men who fear God would not be able to live his own life in full! For I believe man who help other mankind is equal to God himself . Disagree? I respect Him, not fear.
If I were to write nothing but the truth (which I believe), would you flock this place about? No. You would not of course, for where are prostitutes there goes dicks. People don't go fucking in a place where there is a plenty of PVC pipes, people go where there is plenty of comfortable 'pussy' around.
Not saying that I'm renting a pussy here though. Interpret.
Hear this brothers and sisters, for a couple of years now I've been sharing my thoughts with you. I'm relishing the moments of influencing others. I'm continuously learning, trying new things and exploring new ends. But I will never be perfect, neither will you be.
The reason I wrote this article is to make a statement that I would always be grateful to all of you who had and will support my cause in upcoming years, and to all the child sex offenders who comes in here just to blow my dick, I'm not an extraordinary guy .I'm an average Macha. We have random people coming here once in a while; to ejaculate their dirty sperms thinking that would pollute my blog. Hear these wankers, that I'm invisible. We also have people coming in here to seek quick popularity, by provoking the rest. Oh please, don't think only about the recent ones, there had been plenty ever since I've started this blog, 'senior' readers should notice.
Some people said that I'm a bad influence to the young guns; some said that I'm promoting alcohol and porn's. Some said that I've a good heart; some said that I'm spoiled brat. A few labeled me male chauvinist, while some others said I'm being a pussy-licker. Some said that I should not interrupt in what others believe; the rest said that I'm full of sins. Some said I'm a 'todi' drinking wanker, few others said I'm a good joke cracker.
Hear this; I think the only unfortunate ones are old people and children's, I work hard, I watch porn, I travel, I eat anything, I smoke weed, I drink, I give back to society whatever extra I have, I love children's, I hate things without logic, I help unfortunate ones, I drive charities, I love girls, I pray, I fuck about things that I think is not right, and
I write.

I write about how life would be having the mixture of all the above. So that you know how negative ones would destroy your life, and how the positive ones would drive you through success.
Anyway,
Without your few words that you drop in here to en (dis)courage me, this place would be lifeless. Once again, thank you to each and every one of you.
Hear this brothers and sisters, when the clock ticks 12 tonight on the 22nd of February, I'm 25. Happy Birthday to me. May this Macha continue to entertain you for many more years to come