I know this issue is kind of old, but I do have some strong contradicting opinions when it comes to this topic, or I would have ignored this issue completely.
The part about this Swami Nithyananda. It seems that this man had committed a violation in terms of religion when he had personal sexual related issues with a woman. If I want to be precise, it's about a scandal about him and another woman taken in all their full glory, which I believe is a video clip.
I would not be discussing about this issue unless one of the person who is currently renting my old house came to confess to my mother today that she had been a follower of this so called Samiyar for the past few years.
See, it is an interesting issue to discuss.
Much like how you think that I might be joining in the rest to condemn the act committed by the so-called holy man, I would rather take this opportunity to react neutral about this incident.
The thing is we all grow up to look up to someone as an idol. It doesn't matter who's your idol, but you should have one. When a person grows up, he or she might seek someone for a spiritual guidance.
It might be a matter of religion, or sometimes they might be interested in a particular living person, or a person who had been idolized by many because of his beliefs and so on. Much like that, this guy; the holy man has 17 centers with an approximately 120000 followers worldwide, or so some claimed.
Let's come into senses now, this guy is 32 years old. He would have the usual sexual urges for god's sake, and the thing he does in private shouldn't even matter to the person who actually believe in whatever he preach.
As I've so far researched, he never talked about something like you should never have sex or you should never have anything dirty with people who is the opposite sex. Whoever you're fucking with had never been a topic of what he prefers to be preaching on.
With that as a case, how can you blame a 32 year old guy for having sexual related issues with a woman? We all fuck, don't we? How can we blame a 32 year old guy for just having some 'fun'?
Isn't it a sign of hypocrisy from our society?
As I would generally say, as long as you're not harming others, you're not doing anything wrong. And you could argue that he is not married and so romancing should never be in his books, but then what if he's actually in a relationship with this woman? Remember, this guy was never caught with multiple women, only one. Giving the benefit of the doubt to the Samiyar, it's not wrong for this guy to have a relationship, isn't it?
The first part is you've believed in whatever this guy preaches, which might be holy, or which might have knocked you into senses. But how can you deny his natural sexual urges, him as a normal human being?
You can go and pray to Lord Murugan who has 2 wives, and can pray to the rest of the God who is married, but how can you deny a normal being for having his normal sexual senses?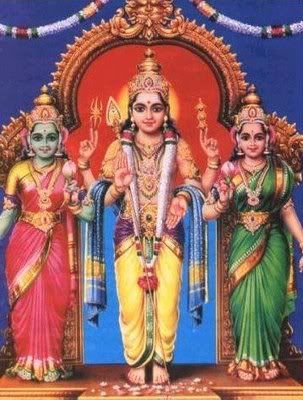 Even Hindu Gods are guilty in this part, have you ever stopped praying? Kali is portrayed naked in most of her avatars; do you look at her as a sexual item or feared and holy God? The Almighty Hindu Gods do not seem to be the guilty ones, but a normal human doing acts as pre-planned by Him looks disgusting to you?
It is the mindset in the end. People can preach whatever they want, it is up to you to accept their teachings and accept it in your individual life. If this Ranjitha fucking Samiyar had his usual rounds of fun, then so be it. It is his personal life, and none should interfere in it. If he preaches that sexual urges should be controlled, yet he starts fucking someone in broad day light, then he is guilty.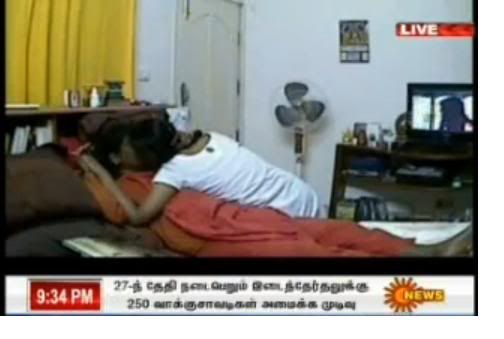 There are of course thousands of these types of Samiyars all around the world, each with their own set of followers. This is what happens when you portray a normal human being equivalent to a God, and worship him. Human should not worship another human, unless they're your parents. Which is another case altogether.
When you worship human equivalent to God, this will happen sooner or later. And a guy as young as 32, seriously what the fuck is wrong with the followers? What he would have achieved or seen at 32 that might have made him an enlightened being? As long as we do not respect the fact that God should never be replaced by humans, more Samiyars would come lurking and fucking around.
People just jump into conclusion that as long as he is Samiyar, then he should react as a holy person. What is the definition of a holy person? Does that mean as long as you do not fuck a woman you're a holy person? It's not; it is not like that at all. How can you portray a 32 year old as a holy person who knows it all and worship him, in the end dumping and accusing him of succumbing to natural sexual urges? It's just not right, we all fuck. We all do fuck, can you deny that fact?
The case is simple, and I return the verdict that he is not guilty.As long as there are fools, there would be people fooling around.