This is an old post from my temple visits. As you already know, I've closed my other blog, and temple hunting articles would be combined together in this blog. If you have any pictures(your own visit) that you want to share, please contact me.
Let's visit Sri Anggalamman Temple, Kuala Selangor.
This temple is located deep inside the estates in Kuala Selangor if I'm not mistaken.  It is a very famous temple and most people had rated this temple as one of the most powerful Amman temple around. Explains why so many people sacrifice goats and chickens in this temple. From what I have gathered, people even sacrifice pig regularly every Sunday in this temple.
Please note that  to go to these temple it will take around 30 minutes drive deep inside the estate path. It is not a friendly road I would say. But once we reach the temple , I think it is all worth it.
Not much of information could we gather from the unfriendly man who seems to  be in-charge of the temple. According to the unfriendly priest, the statue of Amman had shaped up naturally from the clay-like-soil that we noticed in that place. We have to buy up a package consisting of some prayer materials, and we are only allowed to scatter the kum-kum and santhanam on top of the statue.

It seems the statue of Amman laying down had been there for 108 years. Picture speaks though.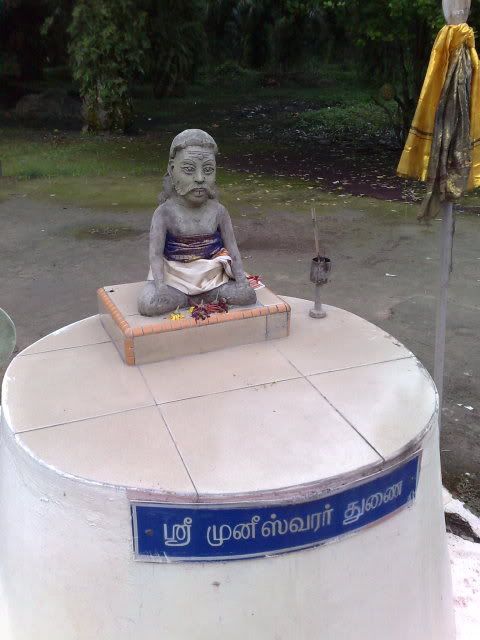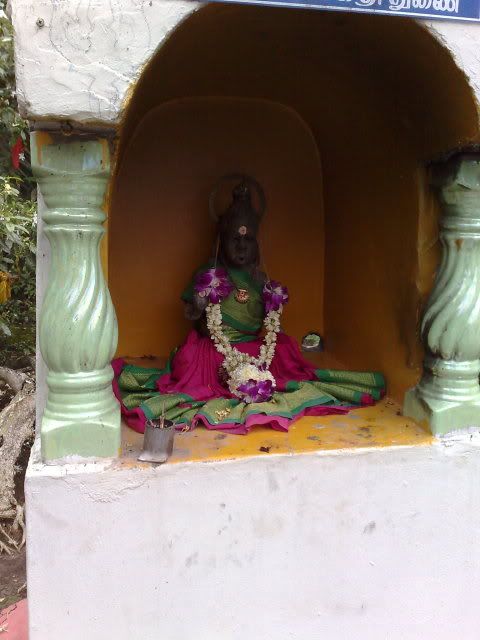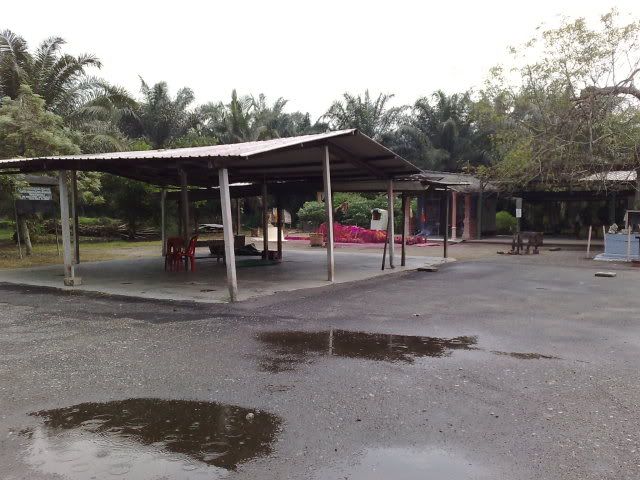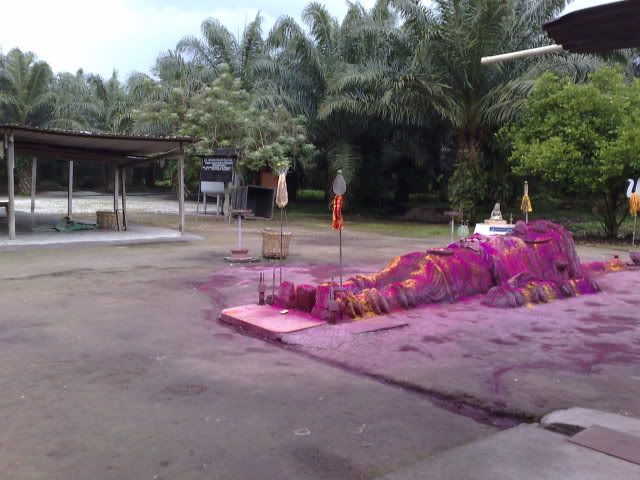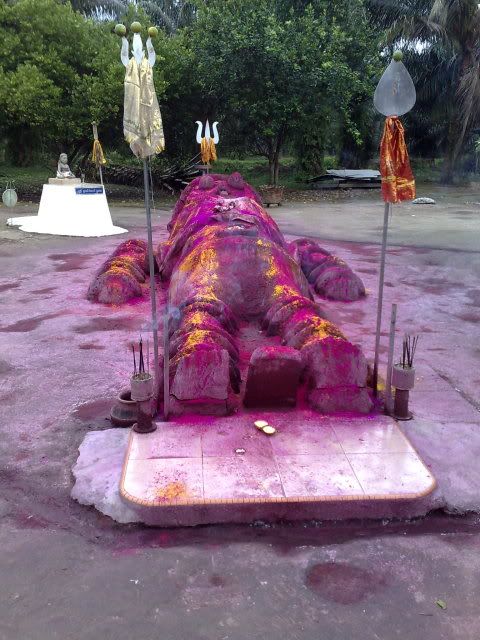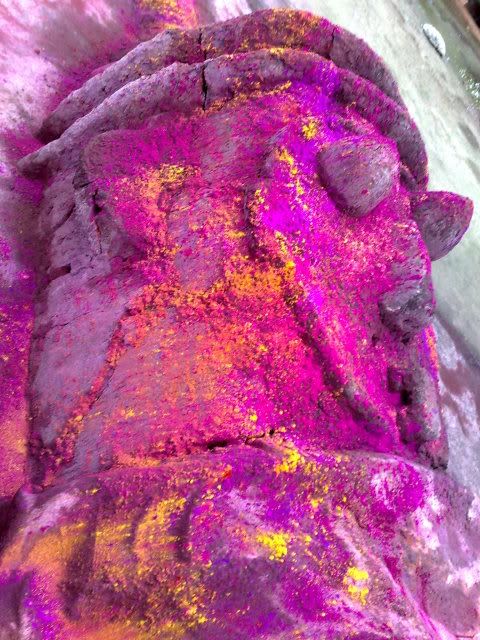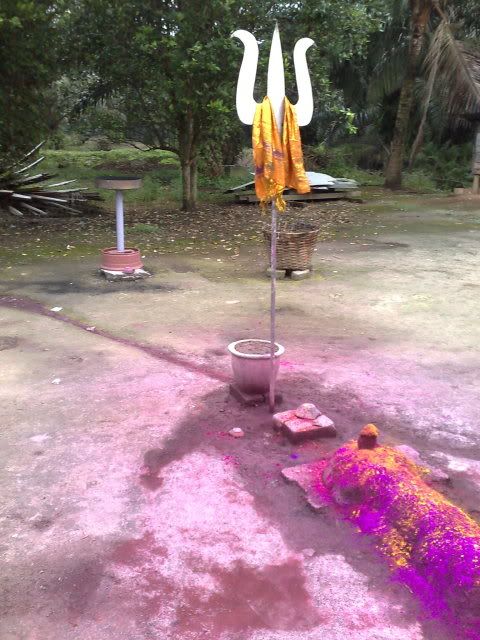 Address by Reader(Anggalaman)
Take North South highway leading to-words North, look for exit BUKIT TAGAR, BESTARI JAYA. (This exit located after BUKIT BERENTUNG exit) Pay tol and all the way strait (8 KM) and take left turn toward BESTARI JAYA (UNISEL). Then strait toward JALAN TANJONG KARANG. Look for LADANG BUKIT TALANG and TEMPLE SIGN BOARD on your left side of the road.
FOR MORE INFORMATION PLEASE CONTACT :
MR.GURUNATHAN – 019-2560236– 013-2455333