I've written about this couple of years back, and there are few related articles regarding this. In case , you haven't read;
Kamasutra
Kambethe Mohana to Modern Madonna
Portable Porn
Now, let's see what our ghost writer feels about porn.
————————————————–
Have you ever felt this way?I mean, when a certain thing crosses your mind, for the next few days or weeks, somehow or some way or other, the same thing sort of shows itself in a different form just to remind  you. Be it on TV or billboards, or even the smallest events in your everyday life. Its as if the universe is trying to force you and constantly remind you of that thing.
Ok, I know I am being a bit dramatic here.
As for me, the thing this time was the capital P word. PORN.Well, lets get back to the main topic. I for one have never watched porn in my life. And yes, I am 24. I mean, I've watched semi naked scenes but not the porn, porn kind, if you know what I mean.So, of course, I was curious, what was the hype all about? And when I told this cousin of mine my intention, he instantly supplied the materials.
So, I prepared myself for the big day. I placed my laptop on my bed. Put my headsets on to avoid any undesirable moanings and groanings from reaching any of my family members.
And then, I pressed the triangular PLAY sign.
And there it was. The first clip I watched was some MILF Lilo or Tito; cant remember what. This lady was a mum taking her dog for a walk. And she meets these guys, and they talk for a while. And they invite her over to their house, while the mum was like sort of hesitating initially, saying that she has to pick her kids etc.
But anyway, she ends up in their house, and she sits. And with no connection whatsoever, the guy asks her to open up her legs. And she replied that she  knew that was the reason she was invited. Then,  the started the process- same old, same old. For the next 20 minutes, I honestly couldn't stop laughing.
It was the dumbest and the funniest thing I've ever seen.Well, somehow I knew that was not the correct reaction that I should be giving. So, I proceeded to watch the other 2 clips.Well, this is what I have gathered after 1 hour of watching pure porn:
•    The producers are quite creative when they come up with porn titles. Really.They should be marketing execs. Everything has a double meaning.
•    The heroine's boobs are really huge and it is way too big for her body. Can she walk straight without tumbling over? Too much of silicone eh, inside there.
•    The acting is fake, you can just laugh. There is this clip where this man was sorta being punished by getting him to lick the lady boss's parts. And this lady was filing her nails, and just peering down. I mean, come on la.And at a certain time, the heroine starts getting high, so goes on saying oh, oh, oh.. I found that extremely hilarious. But then again, I don't think anyone understands my sense of humour.
•    It is all so repetitive. Same process, over and over. I got bored of seeing the same things that I just fast forwarded the same kinds of actions.
I know that there are many die hard fans of porn all around. I personally know that the author here is a big fan of it. But I really don't see what the big deal is. I can't believe people get turned on by it.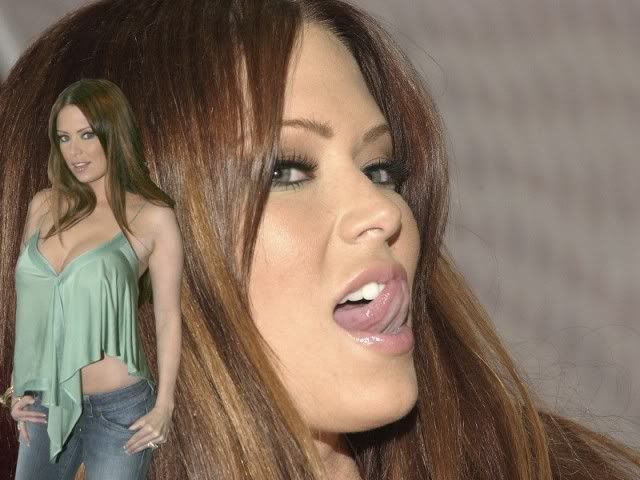 Surprisingly, I was not disgusted, nor was I excited. But I do recommend all girls, to watch porn, but try to remain neutral, and judge it for yourself. Don't get worked up with all that hype.
Anyway, this is how I feel. This article has no real purpose, I think. It's just merely a self indulgence.
So, have you watched your porn today?
GreenClover