What is the meaning behind your new header?
There is no specific meaning for it, but as you can see the header as well as the layout had been changed. All credits goes to Brother Makkez for the header design, which is precisely what I had wanted. I've made the right and left column fonts to be a bit smaller, so that the articles gets more highlight, and it makes the fonts and the overall layout more in order.

The 3 colors represents the universal colors for Machans, which is widely used everywhere anyway.
Where is your Nuffnang/other ads?
Well, I've decided to go ads-free. Since I've been earning millions through ads alone, I thought I should discard the idea of humiliating myself getting all this cent-per-click money. It just doesn't suit me, and I'm tired of adjusting my blog template to suit the advertisements. Yes, you might think I'm stupid not knowing how to earn online, but that really isn't what I bother anyway, I earn enough offline.
Why do you like writing long articles?
I understand people do not like reading too many words sometimes. Sometimes people like to see pictures more; sometimes they would like to read more. But it has been my style of writing ever since I've started blogging, providing more text than picture anyway. I just have too many things to say, blame me.

I know some of you do not read the entire article, but again, that is up to you. I'll write all the things that come into my mind, not restricting or summarizing any.
What do you expect from the people who read here?
What else can I expect from all of you other than active participation in the comment section. Thank God I have people dropping comments actively, and people who go to 'war' regularly, making this blog not dead all the time.

Some of you are too scared to give out your opinion (you can't lie, some of you had even admitted that to me), fearing you might get blasted by the others. Come on, none knows you in the online world, what is there to be scared of? Choose a nick, and blast your opinions.

It's all about fun here. If you don't put in your opinions, it automatically discourages me from writing, seriously. But don't run riot and comment unnecessarily or attack the other readers. If you have problem, go against me.
Why are you not writing political related articles anymore?
None of you would bother to ask this question anyway, but just for your information, let me have a few words here.

The reason I'm not writing anything about politics anymore, because if I were to write about politics; plus since my blog revolves mostly around the Indian community, I would end up talking about Malaysian Indian political parties.

The only party that will get banged as usual is MIC, because hardly I have noticed people talking bad about any other party; unless you happen to be a MIC member (pavem). The rest of the uncountable number of Indian parties is vying to terrorize MIC and their members, and always trying to unsettle them.

People had hardly paid any attention to MIC nowadays; thus the reason to refrain from writing about them. Not only about MIC, but about Hindraf,PPP or Kimuka,Athimuka,Athamuka(future Indian parties name in Malaysia).

Hindraf on the other hand sends 5 newsletters to me everyday, picking from daily newspapers, and spends half of their time condemning and ridiculing whatever action that the Government takes.

None of this spends anytime genuinely doing something useful, playing their role being an organization or a strong political party. You can see some of this fucktards hanging around Facebook creating multiple groups and fan clubs to satisfy them, looking at the number of people being their fan.

Then they complain that I'm a fucking alcohol drinking and smoking (plus a waste) to the society.
What have you done for the society (you being so critical about them-the political parties)?
I would like to get this clear. I'm an individual; I have neither the authority nor the ability to help anyone out there. As an individual, all I can do is to help escalate some issues to the people who had been put responsible to take care of it by the Government.

How can I (or you) be blamed when someone in the Indian community is in trouble? Political parties or any organization are the one responsible for the people, not me.

But is it happening? Yes, some help are being provided. Some of this people are genuinely helping, but the rest are just gulping everything that they get.
What is your overall advice about politics?
I would personally advice all of you to stay away from all this political minded fucktards, and associating you with themselves is just more trouble. Seek non-political organization for help instead. Note that this is my personal preference, none of you need to follow whatever I say, and it is entirely under your own jurisdictions.
You write so many things about girls, do you have a girlfriend?
Yes, I do. And no, I don't. I'm in a difficult situation right now to be honest, and the answer I provided is precisely true.
Why is your blog clogged with bad words?
I do not believe bad words or people who speak bad words are the ones damaging the society today. Like I've always said, some of the fuckholes who acts so holy advising others about how to be a good person end up fucking an underage girl instead. But not in anyway I'm condemning people who really do not prefer talking bad words, but more to the people who puts a mask on how they lead their daily life.

This blog is what I'm in real life, I do talk bad words in real life, so yes, and that's how I convey my message over here as well. This blog reflects about how people are today, and if fucks are necessary, then it will be there.
All right, leave that aside. What is new over here in this blog?
* Total Stats
o 2 Authors (Both me)
o 10 Pages
o 3,854 Comments
o 662 Comment Posters

later….
Ragedindian.com is 2 years old. I have an overwhelming support of which I'm very thankful to all of you. I have lined up exciting and shocking plans to be made into articles, all I'm hoping is for it to materialize. Happy 2nd Anniversary to this blog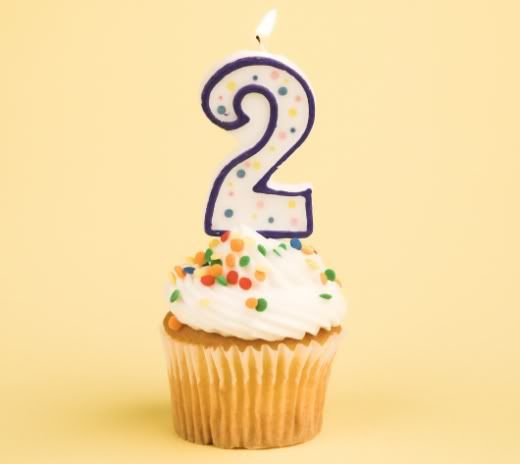 Thank you and God Bless.