I'm not sure about you, but I still remember the nationwide horror that this man caused until everyone was scared and stayed indoors once upon a time, around 17 years back. Although being the most notorious killer in Malaysian history, there is little information about him anywhere on the Internet. I've combined offline and online sources to write this article. This article was originally in Malay.
I'm not in any way trying to promote this wicked criminal, but rather trying to tell you the story of the most notorious criminal in Malaysia once upon a time. I could not grab hold of his picture, if any of you have a copy, I would be grateful if you could send it over to me.
——————————————————

It's easy for him to kill anyone. When the man feels angry, he would just shoot and kill anyone who had made him angry without thinking of the consequences. He had never thought that owning a gun or killing someone in cold blood is punishable by death in court.
P. Kalimuthu had no guilty conscience at all and thinks that he was above the law in Malaysia. His wicked mind made Kalimuthu a.k.a Bentong Kali as the most wanted criminal in the early 1990's after Wong Swee Chin a.k.a Botak Chin in the 70's.
His crime was an outstanding 16 murders all over the country until even the police offered RM 100000 for any information leading to the capture of Kalimuthu. Besides the multiple murders, Kalimuthu was also suspected of being involved in many other crimes including injuring policemen's.
Kalimuthu always leaves his track behind by using the same gun in all his shootings, which was German made 9mm Sig Sauer .Bullet casings found in most of the murders would match that of the same gun.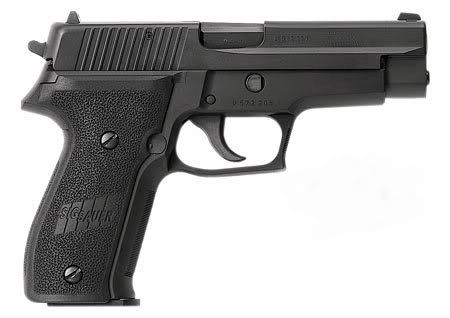 Kalimuthu first entered the world of crime as early as when he was 14 years old, when he stopped schooling after Form 1. Lacking in education, Kalimuthu joined a Chinese secret society called 04 and started his early crimes including extortions to support his needs.
For some reason, he was caught and jailed when he was 19 but released soon after. Having been jailed did not make Kalimuthu repent, instead 4 years later; he continued his gangland activities by joining another Indian secret society called as 08.
With new gang members, Kalimuthu was once again active challenging the law in many cities including Brickfields, Segambut , Sungei Way and Ampang. He was once again caught in July 1985 under the Emergency Ordinance and was placed in Pulau Jerjak, Pulau Pinang but soon was released once again in 1987. He was transported to Kuantan, Pahang and was not allowed to come out from the state.
Crime being his world, the second chance given upon him was ignored and he started a brand new secret society called 04 which operates mostly in Jalan Klang Lama, Kuala Lumpur.The activity of Gang 04 includes drug trafficking and gangsterism. He was once again caught for drug related offence but was released because there was not enough evidence to prosecute him.
In 1991, Kalimuthu was on top of his crime madness when he committed multiple murders without mercy until the police had to launch a special operation called Ops Buncit  in Jun 1993 to end the damage being done by Kalimuthu. Ops Buncit was a joined operation by more than 200 policemen from Kuala Lumpur, Pahang and Selangor to end the terror being caused by this maniac.
Police classified Kalimuthu of not being a hired killer, instead together with his followers; he commits murder as when and how he likes it. Kalimuthu also had few tattoos in his body and hand. On his body, there was a 'cross' symbol and also a phrase "Born to Die". On his right hand, a tiger head was tattooed, while on his left hand there was an eagle, a naked woman and a snake. On the back of his body, he had another eagle and both of his legs were tattooed with a naked woman. Kalimuthu also had a scar on his stomach as a result of an earlier operation.
In an attempt to capture Kalimuthu, posters of Kalimuthu and his crimes were posted all over Malaysia in public places. A reward of Rm100000 also awaited any information leading to the capture of Kalimuthu. The posters were also distributed to the bordering countries such as Thailand to avoid Kalimuthu escaping to Thailand. The hunt for Kalimuthu was a 24/7 operation, it was a continuous hunt.
Multiple raids was conducted near Kuala Lumpur mainly in Jalan klang Lama,Brickfields, Taman Melawati in Ampang, Balakong and Kajang in Selangor,plus Raub and Bentong in Pahang. The hunt finally paid some dividend when the police was tipped off that Bentong Kali had come out from his hiding to find one of his old mates in Jalan Klang Lama.
By early morning on 29 Jun 1993, police and Special Forces Unit (UTK) had surrounded a 2 storey terrace house in Medan Damansara. Together in the operation was Bomb Squads.
The tense situation then turned into a shooting game between the police force and Kalimuthu with two of his gang members. Kalimuthu, tried to flee the scene but was killed in action, with a head shot wound.
The shootings ended around 6.30 am with all 3 criminals shot dead, ending the episode of the most notorious killer in Malaysia history with 16 kills in his crime sheet.
Profile :
Name : P.Kalimuthu
Nickname : Bentong Kali
Born : 22 Januari 1961
Hometown : Bentong, Pahang.
Family : 8 th children out of 11 siblings
Now, how many of you remember him?
It is rare to get a picture of him. The below is him- I have verified the sources.