I just came back from India few hours ago and I've like millions of stories to share with you. No amount of stories I'm going to tell over here and no amount of pictures and videos I'm going to provide here is going to give you the 'real' experience of being there.
My backpacking travel this time was one of the most challenging I've ever done. In fact, India was fascinating, unique but at the same time scary and sorrow as well. It was so uniquely blended together, in a land where you will meet each character different from the others.
I'm going to write off a prequel before I start of writing part by part about the places I've visited. I've travelled mostly in parts of Tamil Nadu, then up to Bangalore, Kodaikanal, and then we cut across to Kerala. Since I wanted to test and see how people live and survive there, together with my master guide, Brother Vasu (who is an experienced backpacker, having travelled extensively throughout Europe, Middle East, U.S.A, most Asian countries and few other countries that I didn't even know existed) and Brother Lizard, we travelled the hard way, taking public transportations, 'autos', and sometimes even walking.
Any of you who have travelled to India would know how difficult things are there. Poverty was everywhere, and I mean extreme poverty. TamilNadu was one of the dirtiest places I've ever been,and throughout the places I've travelled in India; smells of urine would greet you everywhere.
I wanted to test out if it's really true that things there are so polluted that we would get diarrhea and other sickness if we eat and drink what the locals eat. I digest through everything we could find, drank from street tea stalls, tested some of the weirdest dishes, ate from some of the dirtiest places, and literally got down and experienced what the locals have there. And touchwood, I never fall sick, not even a mild headache after what I have consumed there. In the few series I would be writing, you should be able to see what I have consumed. From lake snails, pork cholesterol, local todis, to flamingo/stork meats, I've tried it all.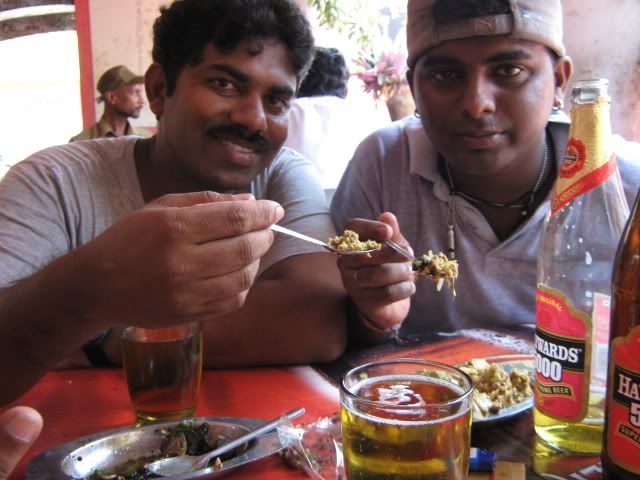 I loved everything about India, except for cleanliness. I understand it is difficult to maintain such a huge country, but people generally are so less civilly educated there that people don't care about what others are feeling about them. I've experienced people just vomiting out of the window, and  since none of the bus are air conditioned, the vomited ingredients would just fly out and bits and pieces might stick in your face. And that was not the worst. Seriously.
The national dress in most parts of Tamil Nadu is a dirty 'lunggi' , a singlet, and no footwear's at all. You just walk straight into another's shit, and urines , and spits , and so many other things without care. People might just walk and stand beside you, and lift up his 'lunggi' a bit, hold his dick, and start urinating like you're not fucking standing beside him. And sights like this are the way of life there. That's what people do over there, although not all of them. I even saw one woman lift up her saree and decided to take a shit in a nearby drain in a fully packed Madurai bus stop. I gaped in horror, and knew at that moment I was up for more.
I love lots of things in India, although it was being smeared by some of their own citizens. The Indian girls are awesome. Imagine being surrounded by hundreds of Indian girls dressed in traditional Indian sarees, churidars, and punjabi suits, long natural straight hairs(not the chemically straightened), literally no or minimal makeup's, and jasmine flowers(Madurai Malli) tucked gently behind their hair. The feelings of looking at them, damn, just priceless. It was awesomely classic ay.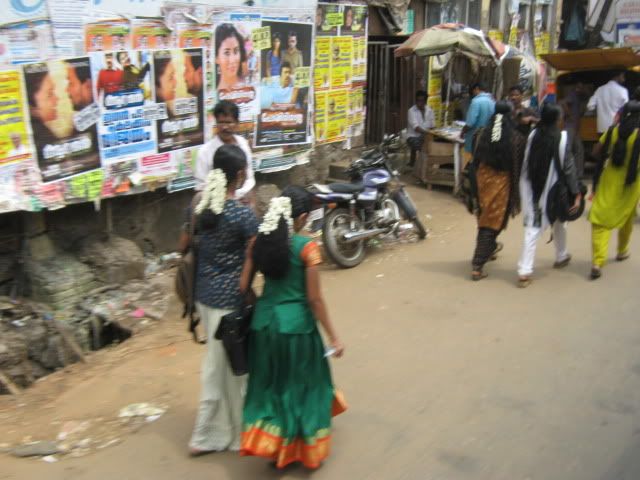 And when they walk past you, the natural fragrance of jasmine just melts you. I just love them. And each of them, although some of them might look average, still looks so cute because they're dressed in traditional Indian wears. Jeans and shirts are extremely rare, anywhere throughout the places I've visited except for Bangalore.
Poverty was literally everywhere, child beggars' and young woman's begging are heart wrenching. If you arrive in any bus stops at night, it would be a norm to see hundreds of woman's, the old ones and number of men's seeking shelter. The number of people homeless in India was outstanding, the sleep literally everywhere, from rail station, to the streets, and bus stops, and they sleep everywhere. It was not that bad until I saw even naked babies are sleeping beside their mother, obviously homeless as well.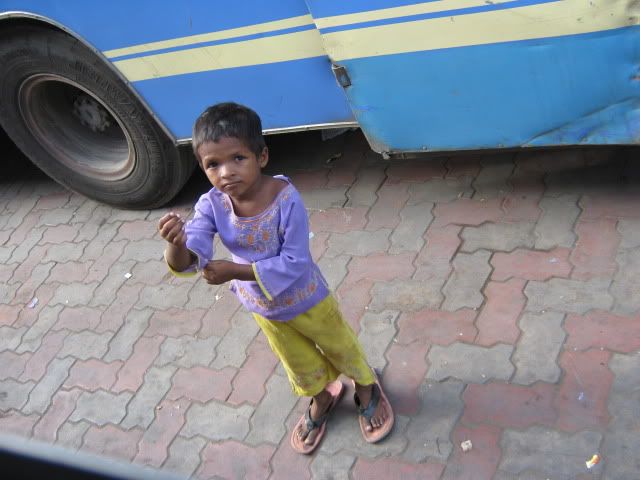 I still remember in Madurai bus stop, early in the morning around 5 am, when I was waiting for the bus, that I saw a young mother sleeping beside her naked baby. The baby, suddenly woke up, and started crying, probably in hunger or because he was cloth less. It was chilling cold at 5 am, and it was heart wrenching to see that young soul crawling right and left trying to awake her mother, which was fruitless as her mother doesn't seem to care.
I was out of Internet access, so I've blogged the traditional way, pen and paper. This way, I've covered and written everything in detail so that nothing would be left out. I've visited quite a number of places, although most of the places of interest in Tamil Nadu are temples. I'm sure you would like my presentation though.
I've taken pictures in a lot of places where photography's are forbidden, or off limits. Brother Vasu and Lizard, including me got involved in lots of shouting match, when I was caught in few occasions where picture takings are forbidden. I do not think these things should be kept secret, since most of this guys do not treat temples as temples, but a place of business and cheating money out from the innocents. I do not feel guilty of revealing the uniqueness, and it would be unfair for people who would not be as lucky as I'm to visit these places not to see what I've seen. I'm not a professional photographer, and some of the photos were taken in an extremely difficult situation, and I hope you enjoy my series of stories which would be coming soon.
Throughout my journey, I've made lots of friends, for an example below was Mr. Aghori from one of the temples where prayers for the deceased are performed in SethuKarai, Rameswaram.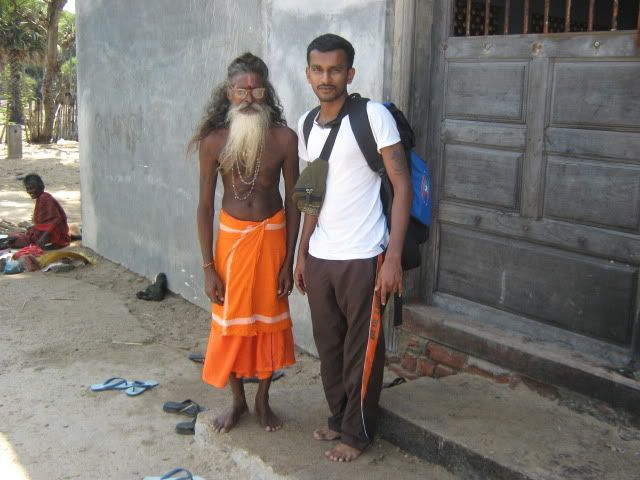 I'll stop here now, pardon the grammar and spell checks, it was typed out in a hurry.
It's good to be back, greetings my dear brothers and sisters