Someone asked me what's my favorite article of all time ? I've written hundreds of articles, but the only article I love the most is an article that had such a low hit. Read it HERE.
The recent tragedy in Japan not only shook the people of Japan, but together the whole world was in shock. Whenever these types of mega disasters strike, we could do little to prevent it, as it strikes so sudden executing humans who are unaware of its presence. People around the world joined hands offering prayers, and all the social media's are flooded with sympathy messages. Will prayers alone help them?
The funny thing about us is; most of us offer all those online prayers, just to show that you 'care'. Although genuinely you don't care a shit. Many people are really sympathetic to the cause, and they don't go overboard with their prayers. Some Machans were offering 'prayers' every 30 minutes, I was perplexed. Then came few chicks clicking 'Like' and joining in saying some useless sympathy messages. You should not 'Like' a condolence message, that's like basic manners you should have!
I understand sharing the news, but don't spam it, every fucking living body already know that there was earthquake in Japan.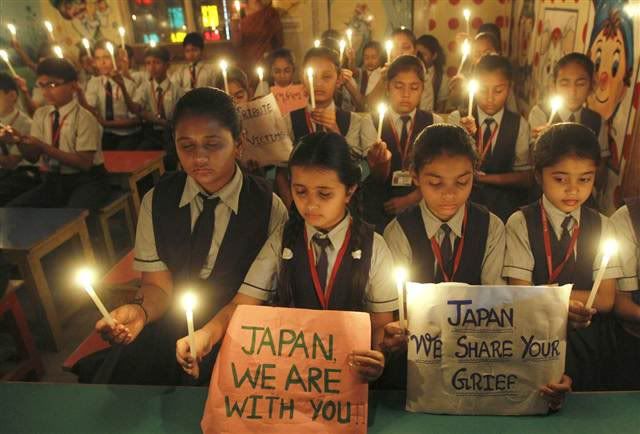 Japan is in dire need of financial help. I smiled when I saw the guy with every 30 minute intense prayers, the same night some pictures of him clubbing. Why not no clubbing for that week and give out the money to 'Japan'? Be practical la, you want to pray, go to your prayers room, and wish for their well being. Tak payah kecoh kecoh in Facebook.
Now, let's derive from the above and see the importance of giving in any situation.
Podathe macha, ivenegeh ellam senjirevanegeh.

Don't put bro, this are all scams.
Said my working mate, two years back when I tried to put in some money.
And the blind man walks away being guided by another woman, probably his wife. I'm sure almost all of you had been in this situation before, either sitting in a restaurant or just waiting somewhere when you're suddenly approached by a blind guy or woman , selling some tissues in return of some donations.
Above was only one situation, whereby you're stuck in a situation where your emotions overwhelms you and force you to spare some change, but reality kicks in hearing all those scams through donations that we hear every day in medias. It's a difficult situation.
There's just too many people lying in the name of charity, that people are avoiding giving up donations even when the genuine ones comes along. Many of my friends willingly part with their money when someone asks for donation, be it a beggar or someone collecting on behalf of the unfortunate ones. At the same time, there are some who will discourage giving away, stating the reason most of it are scam or suspicious source.
Let me give you a fine example; by sharing a story happened during this year Thaipusam. I was with a few young guys, more like brothers. So, after finishing up the usual routine of bribing Lord Muruga with a few bottle of milk, we came down the stairs, waited and watched along all our Hindu gods being dragged here and there in the name of rituals.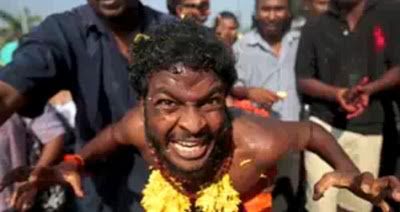 If you were there on the way to the stairs during Thaipusam this year, you would have noticed one middle aged aunty in her wheel chair, with a placard written like this:
"Kidney failure, please help"
So, I went and dropped some money in her donation basket. Then, I walked back to our group, where this young guys was busy talking .When they saw me coming, one of the guy told me that he is currently in love with a girl and asked me what should he do to tackle her. He asked me to say some nice words and bless him.
I told him, easy, take out RM 10, go and give the money to the aunty. He looked puzzled, walked and dropped off the money in her basket. He came back and said that she blessed him.
"There you go, you've been blessed. Now you might have better chances sleeping with the girl".
See, it is this blessing that you need. However, whether or not you receive these blessings should not make a difference on whether you should give out or not. When you spare some change for the blind, he will bless you without you realizing it or not. This will make a difference one day in your life.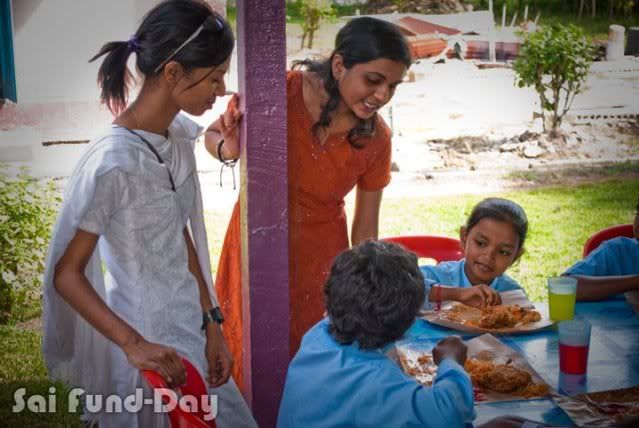 When I was in India again in January, there was a situation where me and Brother Kannan was sitting and waiting for a bus in Goa. Two extremely cute girls, begging for money came to us. They started talking in a language we don't understand, but obviously they want money .So I gave them some money. Both the girls immediately went to a nearby stall, bought some 'egg breads' , sat by the divider on the roadside, and sharing the plate, both the little angels shredded the bread and ate it happily. The scene will stay forever in my heart, as it was for Bro Kannan.
See the consequences of your actions? The girls were at least relieved of their hunger for one time. This are the things that will happen (in the background), when you part with your money.
Why are you so worried whether it's a scam or not?
How much you would have donated? RM 1 to the most? Why worry about RM 1? Remember, when you give, you gain positive karma points.  When you cheat, you will get cheated one day. So why worry about losing some change? Do selfless service; don't worry about what you will gain and where your money will go. Let God take care of that.
You'll not only lose your money when you give, you will also lose your greed. Will you still think twice to spare some change next time ?
And today is the 3rd year anniversary of RagedIndian.com! Thank you for all your support guys! Your support and response had kept me going…:)