Please do not get discouraged to drop in your thoughts just because I'm not replying. I will reply to the comments as soon as possible.
Va pa, vanthe okareh.

Come son, sit down.

Aya kadeh seriyah business ode mathikithe,ena pandrethe

Ayya, business is not going on well, I don't know what to do.

Intha inthe kanni, edethe kadeleh sutthi ude, business nalah odum

Take this lemon, use it in your shop, your business will pick up.
See, I'm extremely lucky, because since I was young, I've witnessed an amazing amount of rituals, being possessed, exorcism, and cheating Godmans. The above situation happened when I was just 13 years old, when my uncle who had a restaurant in Negeri Sembilan, started complaining then his business is doing quite bad. Well of course, who else will come into picture, then the local Samiyars or Godman, who get possessed by some shit out there, and claim to be God.
And people throng in to see this people who get possessed thinking God has 'come down', so they must get blessed. When I was 13, I was not RagedIndian. I was a small sized guy who had just learned how to masturbate. So, of course, I get scared looking at this guy, who's smoking a 'Surute'(Indian cigar),  and drinking Guinness Stout. Yes, to the non-Hindus, we Hindus have 'Gods' who drinks Guinness Stout. Or so they claim.
The 'event' was held in my uncles' restaurant, and people were queuing up to get his blessings. Everyone claimed the guy was possessed by Datuk Samy, one of the Chinese deities, and so the ceremony began. Aunties whose husband had left them, uncles who wants to strike lottery, ugly chicks who wants to get married, people who have disease, and many others were lining up, to tell their problems and get some solutions.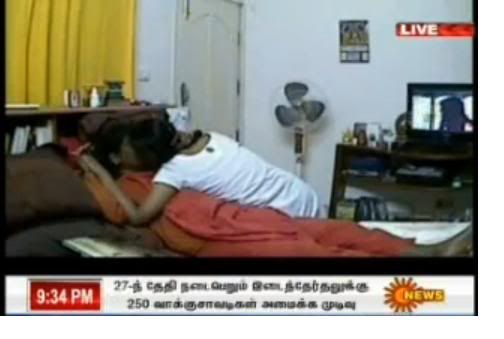 After all of them were 'blessed' and after dropping in their money, all of them left, and my uncle came last, and the dialog was exactly like above. The Godman told that another restaurant owner had 'cursed' my uncle with some black magic rituals, thus the reason my uncles business was doing bad.
The solution, a lemon.
Yes, we Hindus have weird solutions for problems. Bad business, here's the solution.
A lemon must be rolled from the front of the shop to the end of the shop, every morning before the shop is opened.
Within 2 months, my uncle was bankrupt and had to run away to Selangor because people were hunting him for the money he owed them. He lost thousands of dollars to the fake Godman.
I can go on relating the story of many others, whom I have personally known, but for wanting of space, I hope the above would have given you some ideas of what I'm talking about. It my MY firm belief; that no living person can predict the life of others. If he can, he is seeking the help of 'others'. Spirits.
Even till today, people still go and look for all this Samiyars to vent out their problems, in return only accumulating more problems and losing their money.
If a young man goes, almost certainly this fake Godman will predict that he has a lot of friends and need to cut down on that. Almost every fucking Machans living around Malaysia has a lot of friends, don't they?
If a young girl goes, then he says she is young and might be influenced by guys and fall in love. She must also concentrate on her studies to get good results. Of fucking course, don't you already know all this before you go and meet him? Of course you have to study hard to get good results. I've seen many mothers coming and panicking because some Godman told their teenage daughter is going to go through a bad time. In fact, every teenage daughter will go through some bad times and no Godman need to tell that.
It all depends on the daughter! If she keeps herself busy by spreading up her pussy and make any guy think she is messy, of course she will be going through controversy.
I do not want to drag this topic too much, but I will tell you one thing that might knock you into senses.
From thousands of years ago, when Hindu sages and Saints started preaching, none had ever predicted anything for the life of others. To name a few, Shri Adi Shankaracharya, Ramana Maharishi, Ramakrishna Paramahamsa, Akkalkot Swami, Shirdi Sai Baba, Adi Shankara, Babaji,  Swami Raghavendra, Paramahansa Yogananda,Swami Prabhupada , Madhavacharya and hundreds of other great sages, had NEVER lived a life of PREDICTING the life of others. They had however, SHAPED the life of others.
Maha Avatar Babaji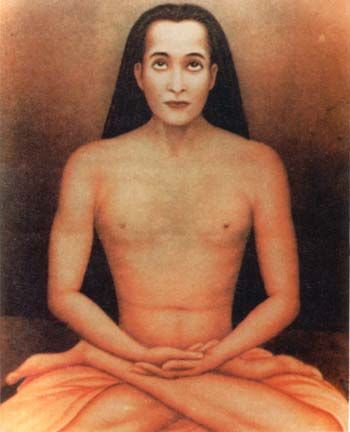 Take note above were the very people who had written great Hindu scriptures and texts, and till now, people are using it in order to achieve the very highest altitude in spiritualism, living the perfect life and enlightenment. When even this great sages who was blessed with the ability to do miracles (read all their biographies and scriptures to understand more), never predicted or did 'josiyem' , how do you trust all this guys who is being possessed by mere spirits to predict your future?
Dedicating their entire life towards finding God and living in a state of absolute spiritual ecstasy was their only motive, and you definitely would not hear them drinking Guinness Stout or Tiger Beer while doing meditation. Got ah like that? Yet, despite all that, this sages had never forecasted anyone's life, or took a 'fee' for their services either. Stop trusting your local neighborhood Samiyars , and wasting money on them . Actually this guys don't even have money for beer and cigarettes', so they do some sort of 'circus' so that you will buy them for free.
Sages and saints suggested you to do holy books reading, it has all the answers you need. When you face problems in your life, open any spiritual book, be it Gita, Bible, Buddhist teachings, or Al-Quran, and read it. Or read the biographies of the saints.
You WILL definitely find the solution to your problem. However, I'm not going to say that's the only solution to your problems.
My message is, stop trusting this people who get possessed and try to predict your future, the essence of living a good life is believing in yourself that you will do good under any circumstances and trouble, and trusting God to get you through hard times.
Yes, as simple as that.