I've put up more pictures on this, because some of you want to 'see' more. Please be patient while it loads.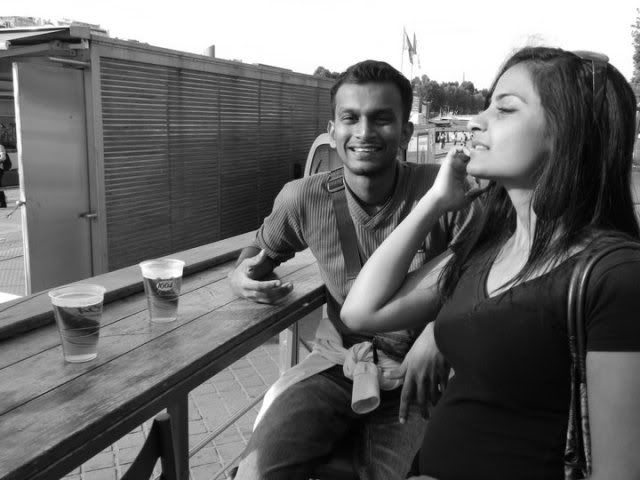 We left London on Monday night, leaving by coach in an 8 hour ride to Paris. At around 7am in the morning, we reached Gallieni. We tried to check into the hotel we booked, called Mister Hotel but we were unable to because it was too early.  Fortunately, the hotel is located just nearby the train station. So, we bought an all day pass for 3 days.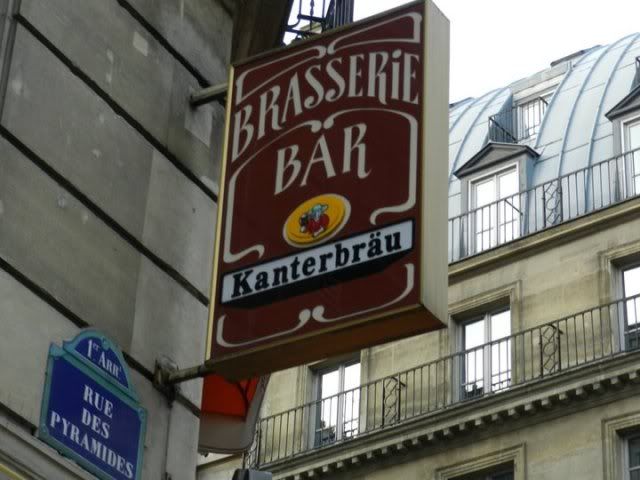 The trains (Metro) in Paris looks more like some piece of shit. In comparison with trains in Malaysia, we're way better in terms of maintenance and cleanliness. It is not an understatement to say that it looks like trains in Chennai, India. The people on the other hand, were not exactly friendly. Everyone seems to be moody. However, I like classic things, and every building and architecture in Paris seems to be classic. I love all the architecture, every building seems to have a magnificent build.
Our first stop was Louvre Pyramid. It was practically empty, because we were so early there. It seems it looks great at night, but I do not see anything significant with this building. But the surrounding area seems to be awesome.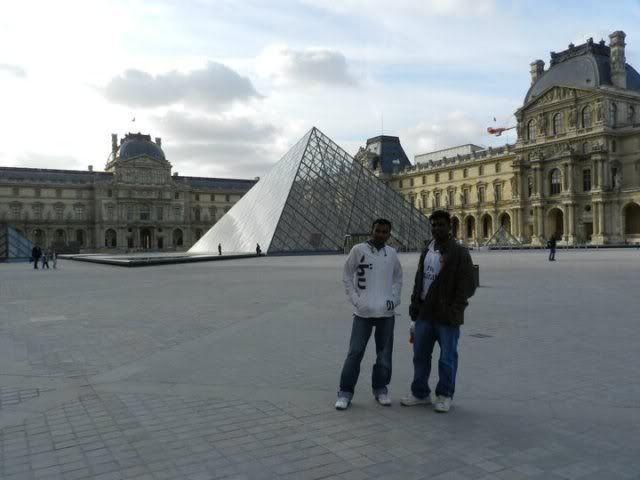 Next, we went to this church called Notre Dam. I do not know if I spelt that right, but undoubtfully, this is one of the most amazing church I had ever seen. Every single thing inside this church seems to be so divinely beautiful. You will feel the calming effect as soon as you step inside the church.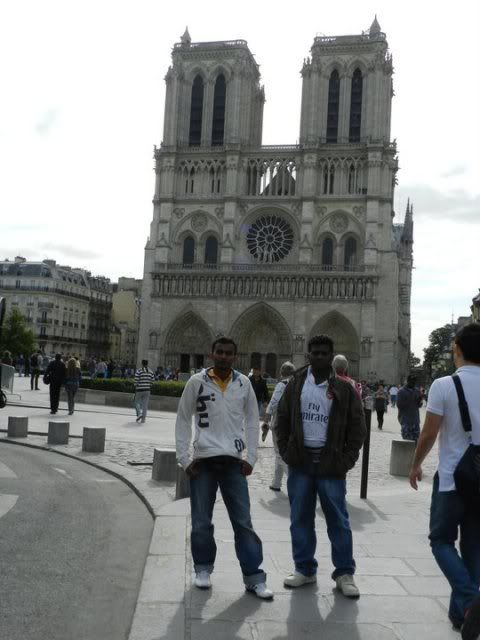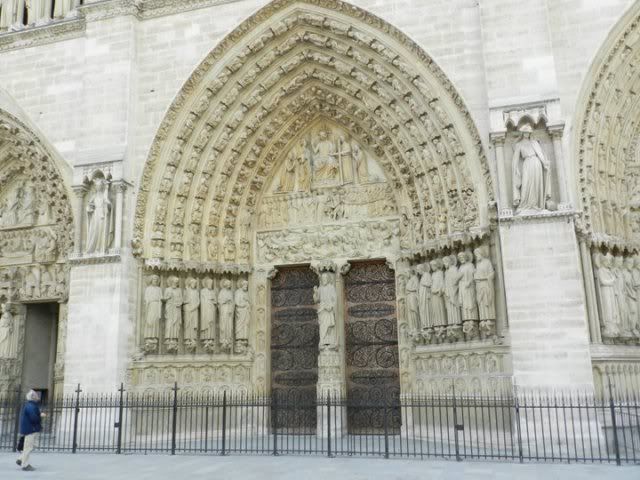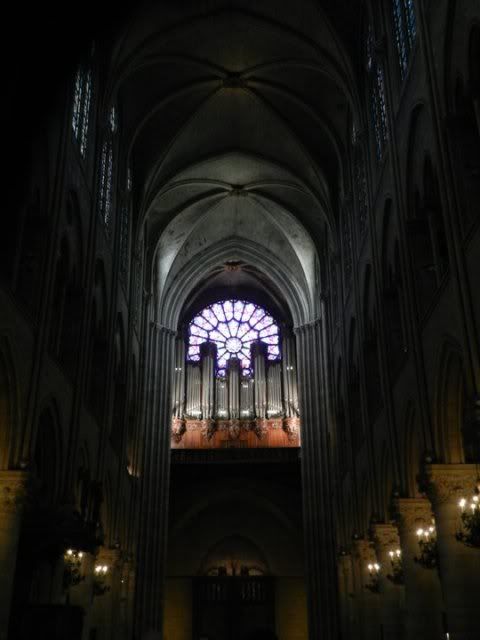 After the prayers, we walked on Opera (Champselysee Street) ,which is one of the most expensive streets in Paris. All the branded outlets are situated here, from LV, D&G, and so many others, and just by walking along this street will give you the rich feeling. I practically looked so out of place walking in this street though.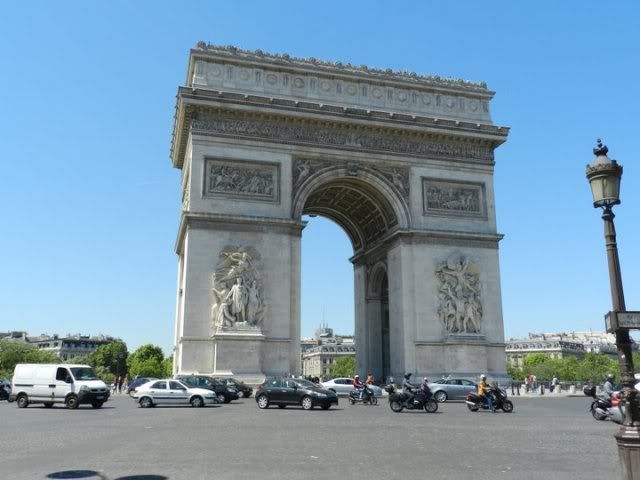 One of my lifetime dream, is to see the Eiffel Tower. There is no doubt why so many people throng this place, it is simply an overwhelming feeling (at least for me) to see the Eiffel tower. I don't know what's significant about it, but it sure looks amazing. There is a park situated around the area, which looks as beautiful as the tower itself. As I said earlier, it was my dream to see this tower, and to drink there, and man, I did both. We spend the whole day in the area, before heading back to our hotel.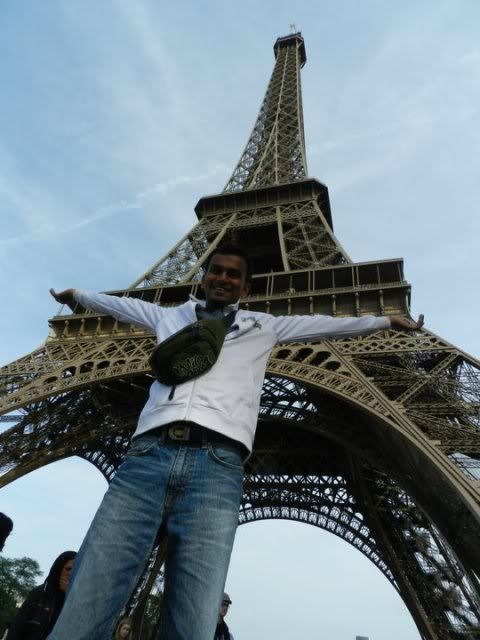 The bad part about Paris, is the food. I did not really enjoy any of the food there. I wanted to taste the French snails so badly; unfortunately I did not have the chance. Nutella Crepe, red and white wine, was fantastic though. Apart from that, everyone seems to be eating bread, which is the most annoying thing ever. We're so not used to eating bread for lunch and dinner, and there is simply nothing really spicy compared to what we have over here. And everything seems to be so expensive, the very breakfast we had in Paris, consists of 3 sets of bread with ham, and 3 Expresso. It cost us Euro 25(RM 100++), imagine that.
Sacrecoore, a beautiful church located on top of the hill. From on top of the hill, you will be able to view the whole city of Paris. A magnificent first class view indeed. There are plenty of scammers here, they play a type of board game and cheat you. I've seen the same thing in Goa, India. At the time we were there, we saw a Chinese national getting ripped off 50 Euro right in front of our eyes in mere seconds.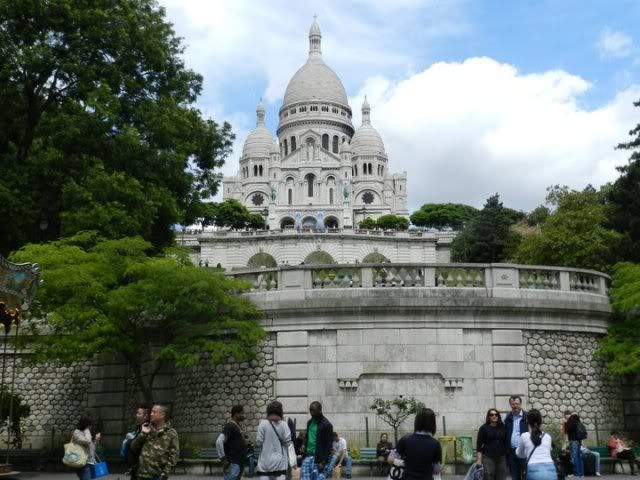 The next type of scam is some young Middle East girls will approach you with a form, asking you to donate for the blind and needy. They're obviously scammers, and Brother Rajen lost 10 Euro to them.
I practically spend most of my time drinking wine and beer nonstop, and walking around. Why Paris is a romantic city, I have no idea. But you do see so many people kissing around near the Eiffel tower, and in the surrounding areas. Practically everyone seems to be in love mode, and French kiss lingers everywhere. Unfortunately I couldn't get anyone to test that.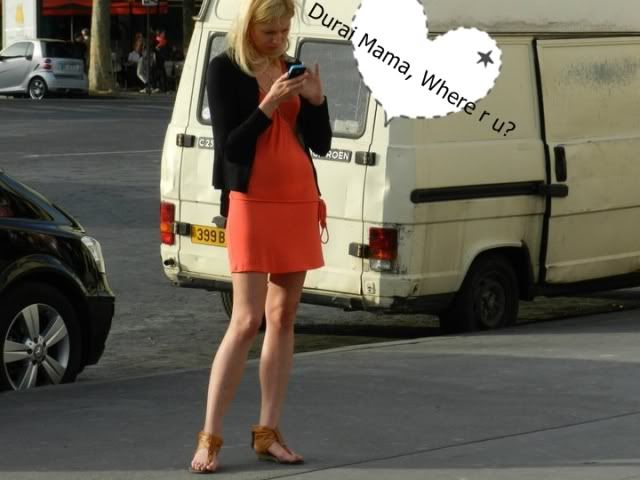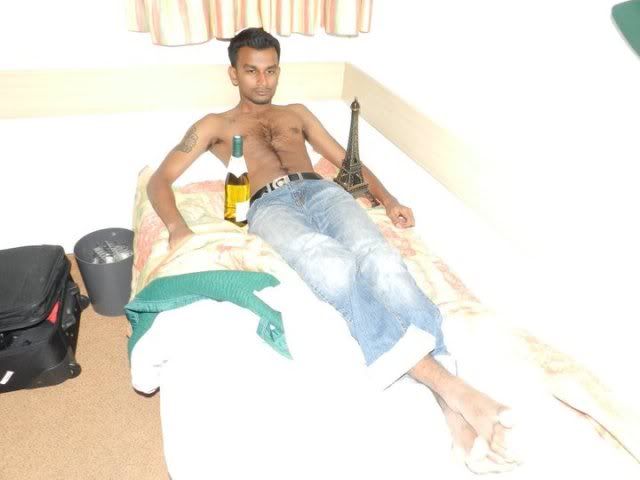 In short, for me, Paris was more like a ghetto city with a mixture of beautiful buildings, with their people maintaining it very badly. If I could rate Paris, I will give it 5 out of 10.  One of the most amazing scenery that I captured while I was in Paris was the picture below, (why?)you do the guessing.