By the time I turned, a huge steering lock was fast coming towards my head, and it was stopped by a friend of mine. Another friend grabbed the attacker, swung and pinned him to the ground. I vividly remember the story that happened when I was just 20; I was drinking with my friends and a group of Indians decided to do some ethnic cleansing and attacked us while we were walking out of the restaurant. When it comes to fight, both my balls will usually go up to my throat virtually. I get fucking scared, unless I've been drinking. Anyway, if the guy had managed to lodge the steering lock onto my skull 7 years back, I would have probably died or go mentally ill. I survived, because my friends helped me at the nick of the moment.
Similarly during my short college years, my friends were there helping me in and out, and we stuck together through thick and thin. We never once fought within the group, and always were protective of each other. Actually not each other la, I was protected by them. My best friends and childhood mates, had always helped me out when I'm in need, whether it's cash or anything else you can think of. When your girlfriend fucks you up and leaves you, the only person you can turn to are your friends. For the Machas, even if you're wrong, they will protect you.
However, there are always rotten snakes that will do anything just for the sake of popularity, money or power. I was shocked when I received the news that one of the guys from USM was arrested in connection with a bomb threat. Digging the news further, I realized that the guy had publicly but privately updated his status in Facebook as  below:

John(not real name) has a bad taste for jokes, and obviously not knowing the consequences such an act could lead to, he playfully decided the status was funny. It was stupid I must admit and plain wrong. You don't threaten the PM with a bomb. However, it received little attention, obviously because he had a mere 297 friends in his list.
But…but…the PM is in danger. Who's going to save him?
Jeng je jengggg….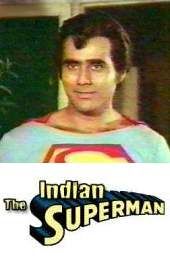 Luckily, one of the guy who is also John's classmate right from high school, decided to save the PM. Immediately, he printscreened the private wall posting and decided to publicly write about it in his blog. He urged the police to take the matter seriously. The issue went viral immediately and 3 police reports were made. John was dragged to the police station.
This superhero, who loves peace, loves the PM and also loves the nation (according to his blog posting) had single handedly saved the nation. What a selfless act… (In the meantime also sacrificing his friend).
——————————–
Now tell me, forget about John's mistake, that's another case altogether. Tell me, isn't this a classic case of betrayal of the highest order? What can be more disgusting than this? Kawan makan kawan. I do not want to contaminate this blog talking about this people who will even sell their friends just to gain some power. John had literally bred poisonous snakes in his own yard.
My advice to all of you, clean up your Facebook friends list from all this cheap scumbags. Be careful of what you say on the net, and watch out for backstabbers.
I actually found out that the blogger had changed his wordings in 1 day. Mr. John, compare what your friend wrote (originally) that went viral, and look at the modified version today. Unbelievable.
What he originally wrote, look at how clearly he mentioned that the police should take serious action: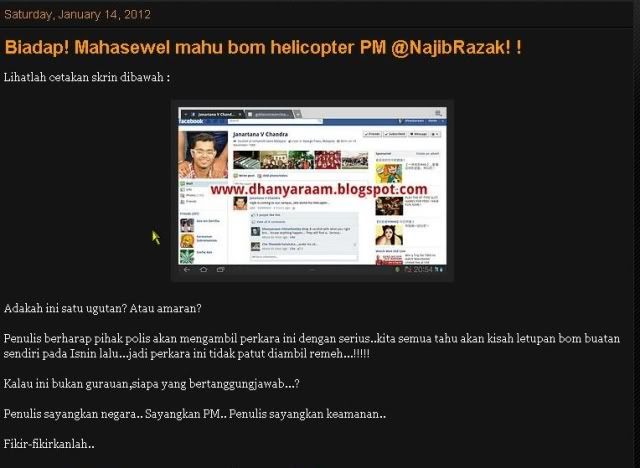 Now look at the modified version today in an attempt to cover up:

UPDATED 16/1/2011 23:02 : 
Apparently Snake Babu had changed his blog posting to the original one, cause he knows we've found out. What a cheap tactic.  All print screen are available, the full screen-shots. If you doubt me, then I welcome any graphic designers/anyone to test the authenticity.
UPDATED 17/01/2011 17:23
So after going through some other blogs, I actually found out other people who had joined hands in saving the country from bomb threat, I'm going to quote one of the person(MIC blogger) below:
"Sebaik saja penulis membaca penyataan mahasiswa ini, terlintas dalam fikiran penulis apakah Mahasiswa ini antara dalang yang dicari oleh pihak polis dalam pengeboman di Kompleks Mahkamah jalan duta pada 9 januari yang lalu?Jikalau mahasiswa dari seluruh pelusuk negara boleh menyertai demo di UPSI apatah bagi mahasiswa ini untuk turun mengeruhkan keadaan dengan meletakan bom buat sendiri di kompleks mahkamah? Maka penulis menganggap ini sebagai isu serius dan telah membuah laporan polis untuk meminta pihak berkuasa menyiasat jika adanya sebarang hubung kait dengan 3 insiden pengeboman yang berlaku tempoh hari."
I don't know whether to laugh, cry or get angry. Samad Said range le build up pandrangga pa…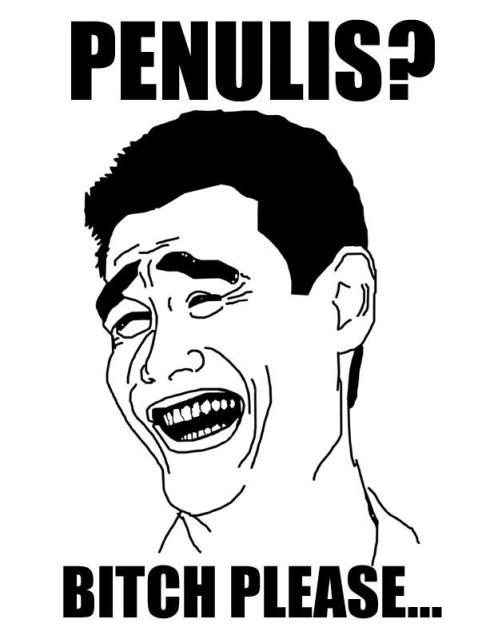 Image credit to Bro December