Thappe ya, anthe mathiri mudiyathe. Avengge vereh.

Its wrong ayya, we can't do that. They're different.
I was talking to my mom the other day about a very interesting topic when suddenly my grandmother (who is chilling at our home for time being) interrupted and said the above. I stopped, and then knew that now I have someone even harder to debate with.
I asked her what's so wrong about it.
"Athe thappe ya, apdi mudiyathe"

"It's wrong, you can't do that"
"Anah, yen patti thappe, avengge yenna thappe pananggeh? Yen avenggele othiki vekenem?"

"But grandma, what harm have they done? Why do we have to isolate them?"
My grandmother went on explaining that nobody is isolating them but they won't be suitable to mix with our family, particularly through marriage. I went on pressing her how it can be right to isolate and cast away someone just because of his caste. I was shocked that after all this years, I didn't even realize my own grandmother had been a staunch believer that caste is an important criteria in choosing someone to be part of my family.
I said I can't accept her opinion because I don't even grow up finding out about others caste before mixing with them. What if we 'accidentally' fall in love with them and they happen to be from lower caste? I said if I fall in love with a girl from the lowest caste of all, I will still marry her against the family.
She concluded her opinion easily. This was exactly what she said.
"Nee yenna venalum seyeh, anah na poneh peregeh seyyi."

"Do what you want, but do it after my death"
And she went on trapping me.
"Japan karenegehle pethi nee yenna nenekireh?"

"What do you think about Japanese?"
I replied saying they're very hardworking people with good sense of humor, and is way more advanced than us in terms of technology and innovation.
She replied.
"Na pathe Japan karenegehleh nee patherinthena , apdi nee nenekehmathe. En kudeh porenthevegeleh kodumeh panni konethanengge, nangge patte kasthem konjem nanjem ileh ya. Apdi than jathi yum, nangge jathiyeh pakeretheke arthem iruke, nangge valenthe sulnele anthe kalethele apdi."

"If you've seen the Japanese that I've seen, you won't be thinking like that. My sibling was tortured and killed by them, what we went through was not easy. It's the same with caste, there is a reason why we're scrutinizing on caste, it's the way we grow up."
The Japanese according to me: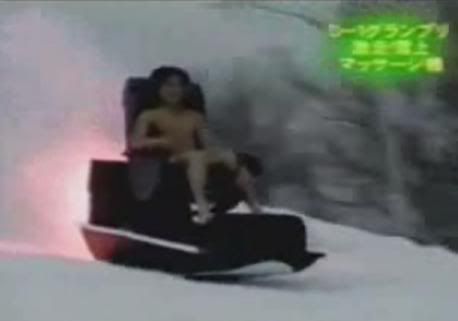 The Japanese according to my grandma: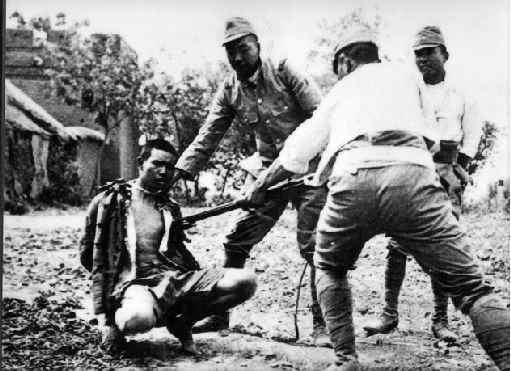 Fucked.
You see, at the rate we the Indians are falling in love nowadays, there is no way anyone is actually looking after the partners caste before deciding to sleep to couple with him. How many of you actually ask for your partner's caste before you decide to couple with him?
None.
But when it comes to marriage there had been numerous cases where the lovers gets separated because one of them might be from a lower caste particularly pariah caste. This is happening in Malaysia, in a place where we the Indians are trumpeting that we don't treat people according to creed and caste. All of you Machans go on telling others that we should not reject someone because of their caste and your love is beyond caste. But when your parents are against it because the family of the girl is actually from a lower caste, you nod in agreement and the chick that trusted and slept with you get fucked out.
—————————————-
Thenmoly was shocked, after all this years of being in a relationship and close to being married to the guy who promised her happiness; she was dumped. There were no arguments between them and they were happy to be in the company of each other. Their plan was to get engaged in a few months time, and then it came.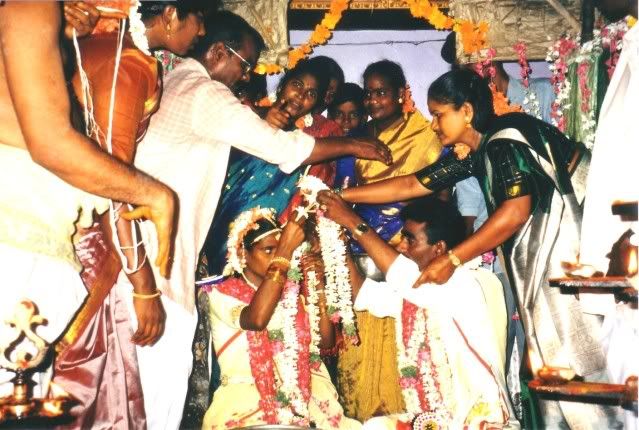 Her father in law told her that her 'jathegem'(astrology) did not match with that of his son, and if his son is going to marry Thenmoly, then his son will die. Of course, one local neighborhood Samiyar made all the difference. According to his calculations, the guy will die if he is going to marry Thenmoly. So the father decided that they should not get married.
The guy listened to his father without even speaking against it, and decided to dump Thenmoly. She has trusted the guy and even end up sleeping with him thinking that she is so close to marrying him anyway.
The above is a true story.
—————————————-
Will it be right to dump your partner just because your astrological readings or caste do not match up with other?
I'm going to put up a situation for you.
Say you're in love with a girl(or guy), and had been in serious relationship for the past 5 years. Your partner seems to be an ideal partner, and you knew it that only she can be your other half. So you both finally decided to get married. You went and introduced her to your parents, and your mother asked about her background. During the background check, your parents found out that the girl is from a lower caste and decided you should not get married to her.
You tried reasoning with them, but it was not working out. They're adamant that if you're going to get married to her, she will not be accepted into the house and your marriage will not be blessed by them.
Will you go against and betray your family and marry her because she had trusted you and been with you through thick and thin?
Or will you comply with your parents because they've raised you all this while and your decision might scar their heart forever?
Don't give me that crap that you will sit down and discuss and convince your parent and make them agree, the situation is simple, it's either yes or no. Be honest.