This article is not meant to justify the atrocities and crime committed by any individuals or organizations. I personally applaud all the efforts taken to bring justice for the Tamilans in Sri Lanka.
When I was walking down the streets of London during my very fortunate trip there, I met these extraordinary protesters who had literally left their life behind to support a cause that means a lot to them. If there was a moment that touched me, it was when I saw this placard being displayed publicly.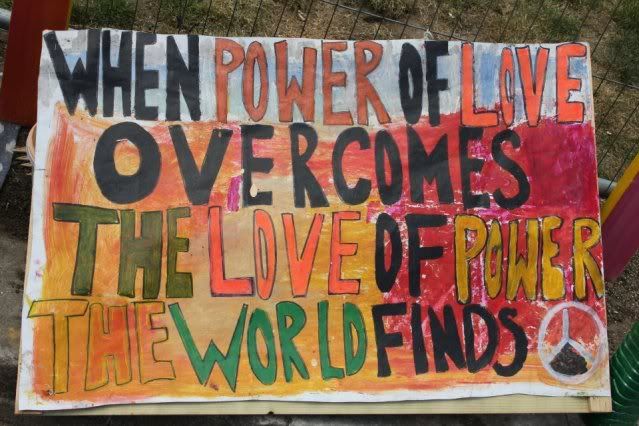 It has deep meaning, and if you're a person who get emotionally down about human rights issues easily, this will certainly put you down. And make you think.
Make you think for a moment. Or perhaps a few minutes. Or get you hyped up for a week or two. Like in recent times the posting of numerous accounts of atrocities being committed by the Sri Lankan armies against the Tamilians there. And then what? Where do we go from there?
See, I perfectly understand the frustration and anger of all this things. The argument was simple. The Government of Malaysia abstained themselves from voting against Sri Lanka in the UN Human Rights Council resolution against Sri Lanka mooted by US. This cooked up Malaysian Indians really bad. MIC as usual shut their trap up because they're merely leaders chewing up leftover bones.
Most of us argued that the issue in Sri Lanka is more than ethnicity and religious issue, and regardless of where it is happening, we should be against all this atrocities. The Government of Malaysia is being accused for being sympathetic against the Palestinians but not against the Sri Lankans. True. But how many of us non-Muslims were sympathetic to the Palestinians when their children's were killed?
Fucking none.
Fucking none of us was worried or even got hyped up all over when the Palestinians' were killed. I didn't see any videos on Facebook. I didn't see anyone posting up links in my wall neither did I see anyone sending me messages to write about Palestinians. I didn't even see any Malaysian Indians talking about genocides and war crimes committed in other places. Why?
Where were you when the Iraqis were killed and raped; children as young as 14 was raped and murdered?
Do you know about operation Blackwater when US-paid troops killed 17 harmless civilians? Where were you when hundreds of thousands of civilians in Chad was killed and raped? Do you also know about all those Palestinians who were displaced and killed by the Israelis?
I see none of the Indians getting hyped up all over about it. That directly means you were supporting the cause for Sri Lankans because you're a Tamilian! You were accusing the Malaysian government of supporting the Palestinians cause because majority of Palestinians were Muslims, but how many of you had supported or did anything for the Palestinians when their children's were dying?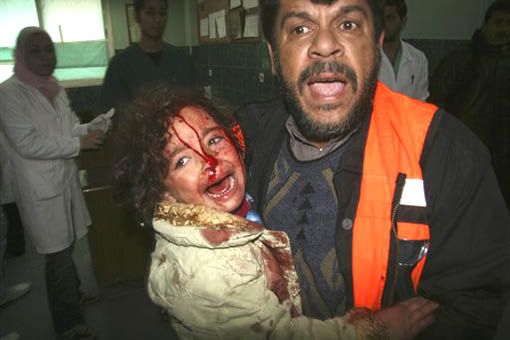 Let us not go far.
Many of us, directly or indirectly had been committing genocide in our country as well. When you open up newspapers every now and then, how many of us see Indian boys getting killed all over the country? They're either being gunned down or else being chopped up by another of their own kind. Who shall be blamed for this?
You see, when I'm shouting and begging everyone not to donate to temples extravagantly; instead urging everyone to donate to schools and kids, many of you cared little. I was literally campaigning non-stop to find people to help us out during our small charity events, but how many cared to even flick a finger to click and share with others so that we can get helped out? Not many. When I post up one shit about Meenachis being half naked I see a thousand shares, but when I post kids being deprived of food and educations and we need help, people don't even have time to share that.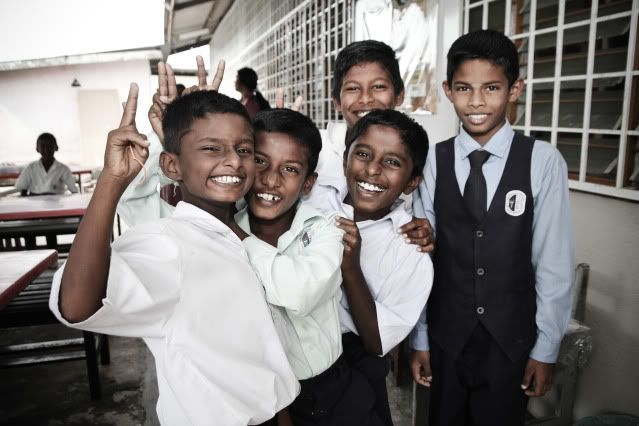 Do you know what happens next?
Many of these kids don't get proper education. They yearn for the wrong things in life. They wouldn't be able to differentiate between right and wrong. We don't help them. We ignore. They mix up with all the wrong things in life. They think the founder of gangster group 36 was Bob Marley. That's how poor their general knowledge will be. None of them gets a proper job because they lack education, or at least the ability to think right.
So you were talking about the genocides caused by the Sri Lankan armies in Sri Lanka huh?
Do you want to see the murders you've committed indirectly right here in Malaysia? All this kids who will be deprived of education and other needs will resort to things that you can't imagine. Half of them get shot dead by the police, while the rest get executed by their own kind. None of you helped campaigning for them! I see many posting up pictures about Sri Lankan Tamils getting killed , let me show you a few Tamils getting killed right here in Malaysia because of us indirectly!
That's murder committed by us indirectly. We ignored the plea by some young kids who just wants proper education. The politicians gulped in all the money provided by the government to these kids to ensure good education. We on the other hand ignored the pleas of these children to provide better facilities for them to strive better in future.
I refrained from commenting about the Sri Lankan issue, because I know I'm not even done here yet. In wars, the soldiers don't just kill, there had been numerous accounts where children's were executed and women were raped. Tell me my brothers, for an instance; Afghanistan. People all over the world are accusing the Afghans as terrorist and their fighters lack integrity. Sympathy pours in for the US troops. Say if someone is going to invade Malaysia and tell you what to do in your own country, won't you be fighting to get them out of your country? In what basis do you accuse the Afghans of being terrorist killing the US troops, when the US troops are the ones invading their country and making a mess out of their livelihood? They called for Jihad, because their privacy had been invaded.
During the conflict in Sri Lanka which started over 30 years ago, the civilians had been the target of both sides. LTTE also recruited thousands of children's and women to fight for their cause, tell me; emotions aside, how is it right to train and recruit underage children's to run around with AK-47's? Many kids who knew little about fighting the war, some as young as 10 was recruited by LTTE to fight for their cause! Most women on the other hand were used as suicide bombers, and do you know how many civilians would have been killed when these suicide bombers blew themselves in public places? Thousands.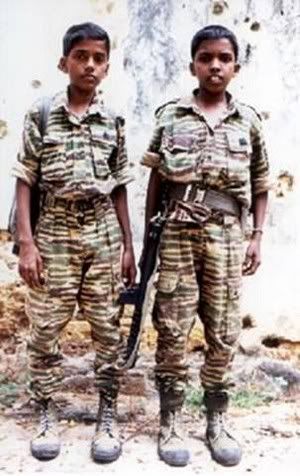 With all this in hand, and with so much problems happening in our country against our kids; indirectly caused by us, where is the fight for their rights? Why don't you rally for these kids to be provided with better education? I see many creative heads creating videos for the Sri Lankans. Why not a video about all those kids in Malaysia and all those in Sabah and Sarawak? Their needs had never been fulfilled, and this are the very kids that will put a knife in your throat demanding money in the future and eventually end up shot dead by the police.
We're all in this, and the cry for justice should not only be for Tamilians, it should be for the Palestinians, it should be for the Ugandans, it should be for the Sri Lankans, it should be for any human being.
Let's clean the mess in our country first; together.