This is a travel write up written M1 style, if you're sensitive(especially girls), don't read.  As with all my travels, I do and try out everything that comes in my way. 
"Sure, you've heard that Amsterdam is the city of ultimate freedom and one of the few places on Earth where marihuana and prostitution are perfectly legal. You may have also heard that the Red Light District is the happiest place in Amsterdam. It's all true."
…was an excerpt from the review written by one of the traveler who practically knows in and out about Amsterdam. Well, to a certain extent, I would believe him. When you start talking about Amsterdam, the first thing that will come to your mind is the prostitution area. Next would be the legal drugs. Thus, I can safely bet this travel write-up will interest guys more than the girls.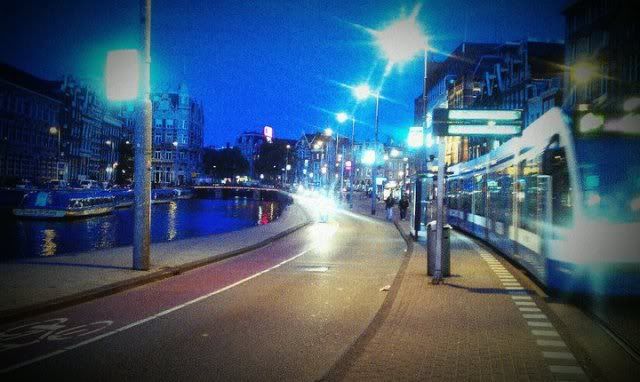 Amsterdam is a place with fantastic transportation system, with trams playing a major role on how people travel from one place to another. However, the majority of the people actually use bicycles as their main choice of transportation. Nowhere else have I seen people wearing suits riding a bicycle along the streets rushing to work.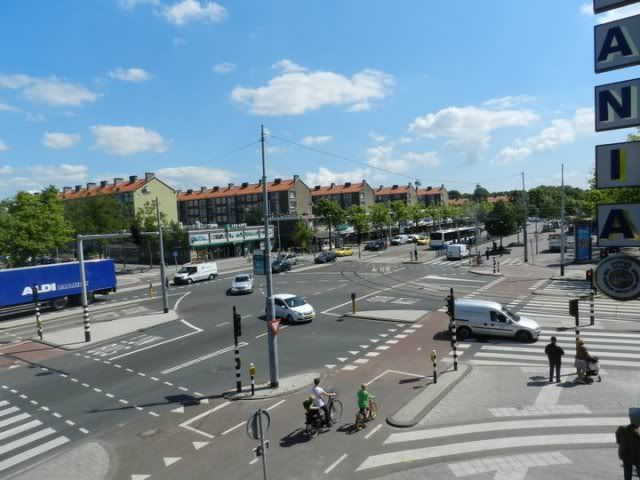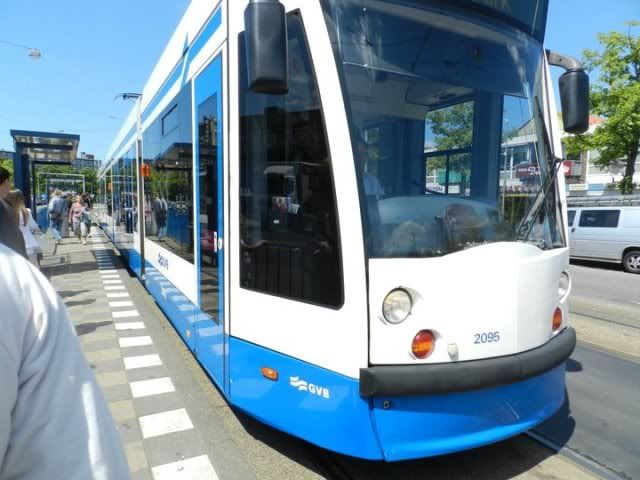 If you're backpacking, you do not have to worry about accommodation as cheap accommodation is available everywhere. Ok, enough.
Shall we start talking about the real shit?
When I first arrived in Schiphol Airport in Amsterdam, I was dreaming about all those reviews given by others about Amsterdam. We had 4 days in Amsterdam, and I was so excited and thought it was going to be the biggest shit I'm going to do in my entire life. Two excited Machas, me and Rajen could not stop thinking about the red light district.
So the next day, after fuelling ourselves with dirt-cheap Heineken (Heineken is cheaper than mineral water), we decided to check out the city center. Amsterdam city center is filled with coffee-shops, restaurants, fruit markets, souvenir markets, and of course, the famous red light district. Although we were not planning to fuck any European prostitutes, I practically could not stop imagining about the chicks.
Please take note that Amsterdam red light district is one of the oldest prostitution areas in the world. And when we walked along the street, I could literally see it. Almost all the prostitutes there are veterans painted with white powder all over. There was nothing so exciting about this women anyway, even though they're standing there and dancing half naked. See, the red light district is actually a row of shop houses like in  Little India, Klang; where the prostitutes will actually dance and do some seducing moves in an attempt to make you fuck them.
The average fee to have them is Euro 100-250, per shot. Means you get to screw them once. If you're a budget traveler, I suggest you hold that Euro 100 on your left hand, and use your right hand to…. Or else buy ten bottles of Heineken for Euro 10, get drunk and sleep.
The food in Amsterdam was fantastic. They have all kinds of foods, from Bulgarians to Argentinians' right up to Uruguayans food. The massive blend of food options available in Amsterdam makes it heaven for food hunters. I'm a meat lover and I love grilled meat.
Although the price can set you back more than RM 100 per meal, you should be willing to spend it if it's good food. For an example , the below BBQ dish, where they practically serve you the meat together with the grill, was so fantastic I finished it all even though it was a massive portion. It was a combination of different types of meat, from pork rib, chicken, lamb and some other animals I could not remember.
And of course, washing it down with a good White beer will get you ready for a stroll.
Walking along Amsterdam city center will make you feel very old. Since I love classic things, I loved every bit of it. They have a beautiful canal running in between the city, where as an Indian Macha it is a rule for you to take a picture there. It practically looks no better than the drain behind my house, but nevertheless in Amsterdam, it is an attraction.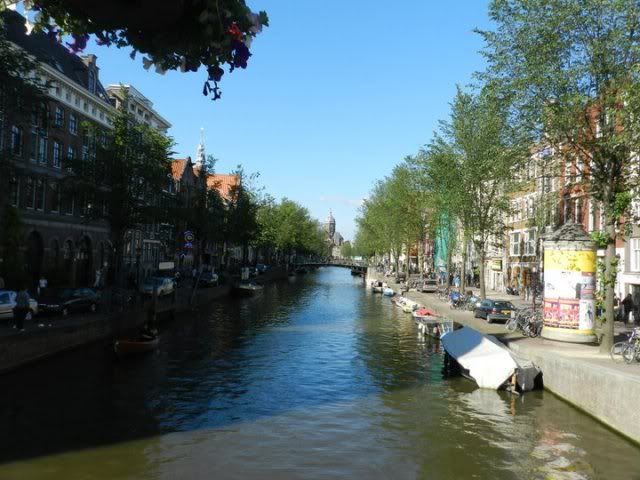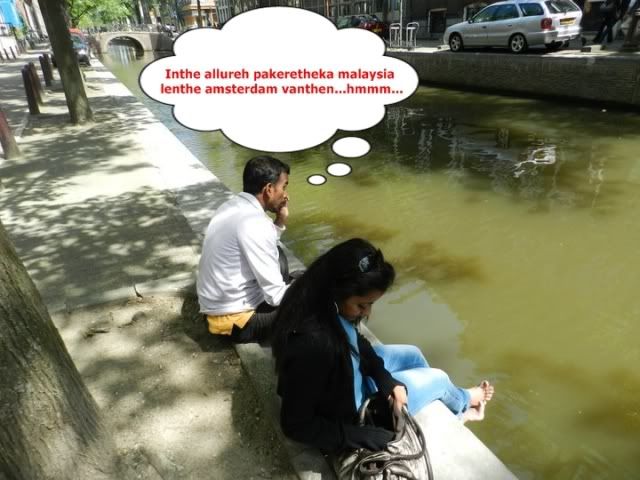 You will also find plenty of sex shops where they sell anything related to sex.  You can also watch live sex by paying a small amount of money, where you will be taken in a small room to watch the show.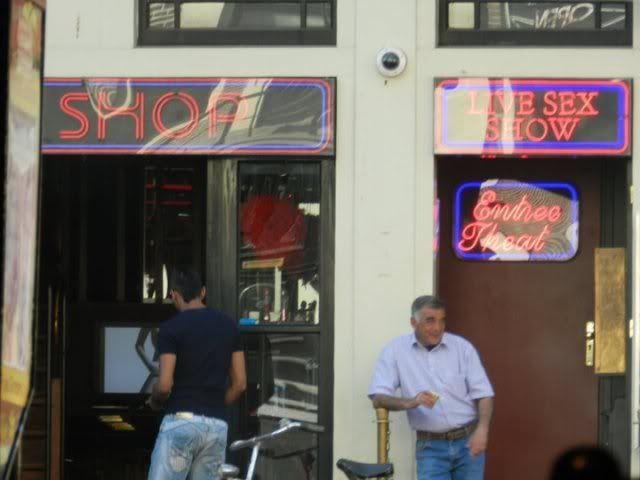 One of the most important things you should not miss in Amsterdam is visiting the Heineken brewery. This is the original Heineken factory, where they practically produced the beer from scratch. It is a classic building and recently, the factory is no longer operational and had been turned into a museum instead. But this is a place you MUST visit. They will practically teach you all about how a beer is made, and the history of Heineken. You have to pay Euro 20 if I'm not mistaken as entrance fee, but that will also entitle you for 2 pints of Heineken. It is called Heineken Experience. The beer will be absolutely superb, don't worry about that. You're getting it direct from where it was first brewed .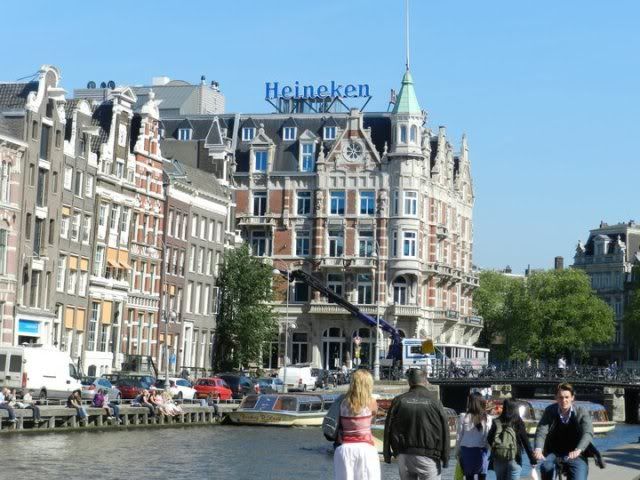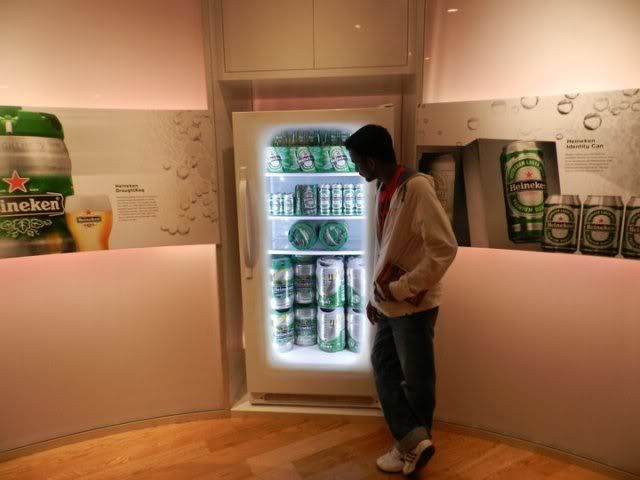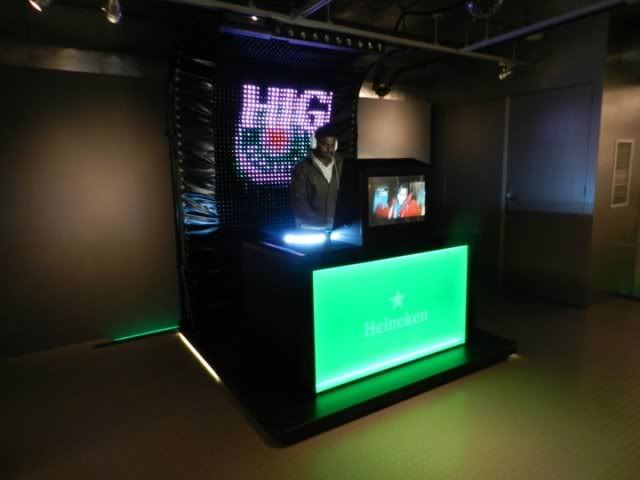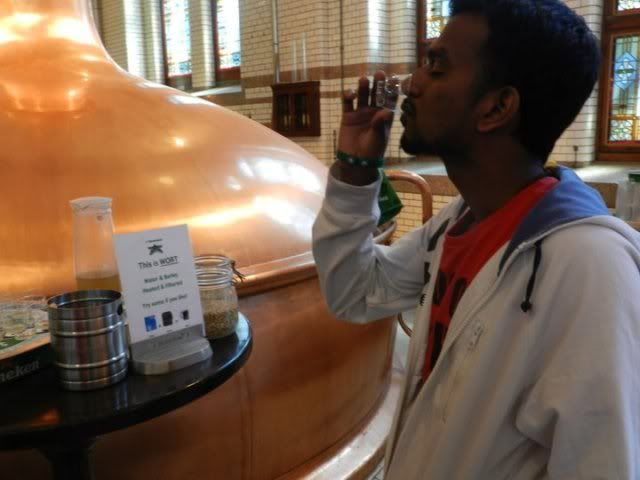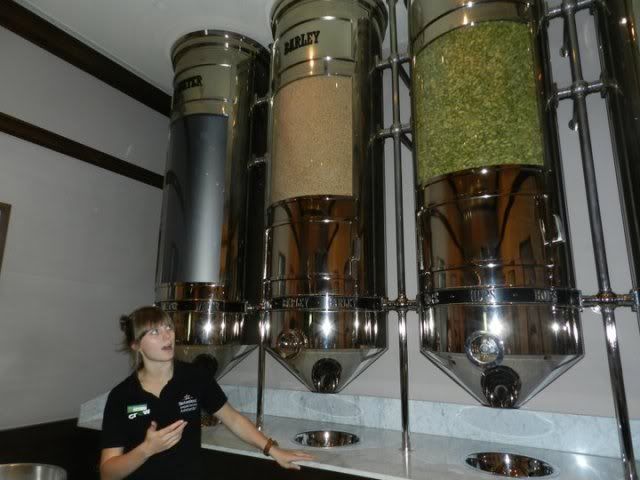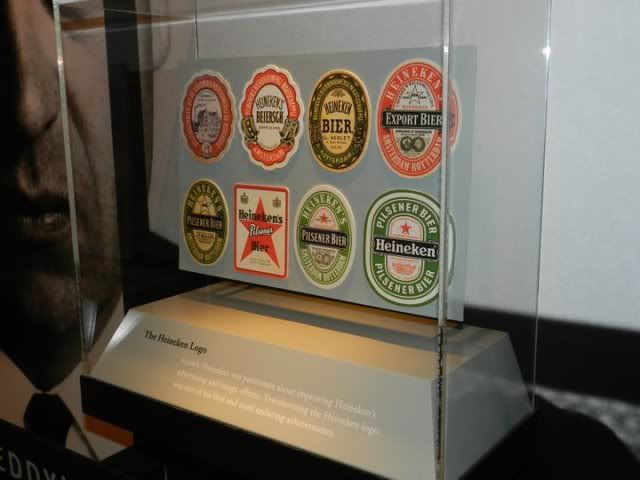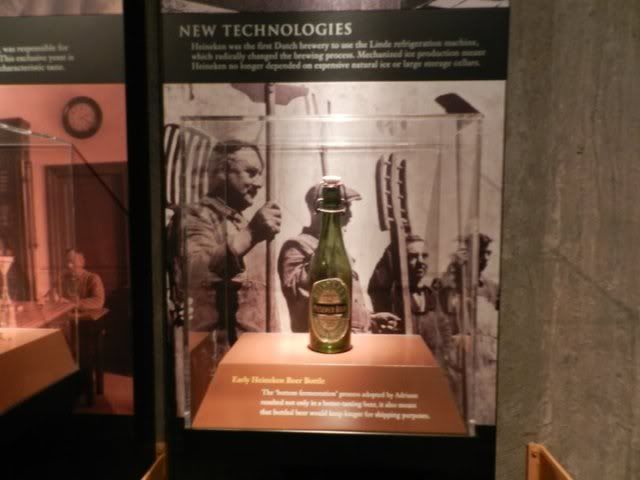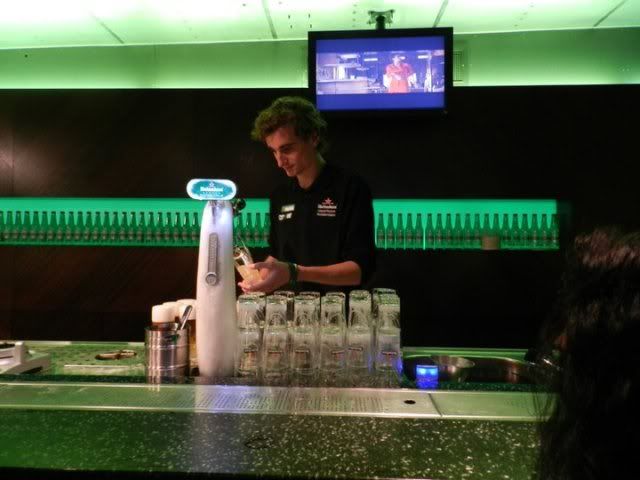 You can also engrave your name in the bottle like below: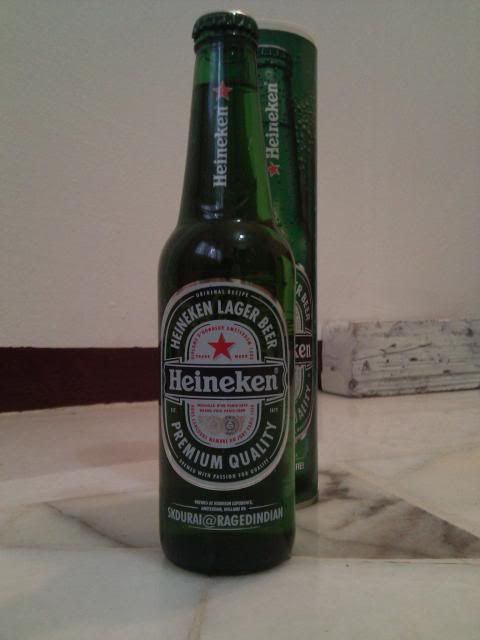 Once you have a good amount of beer, it's time to stroll along the streets where you will abundance of coffee shops. This is not ordinary coffee shops where they serve you with Bru Filter Coffee mixed with Pasumbal. Instead, they have a different menu. It's the most exciting thing to do in Amsterdam anyway, Marijuana.
Some of the coffee shops will ask you for ID, but most won't. So, walk in into any of the coffee shops and you will see a menu like below: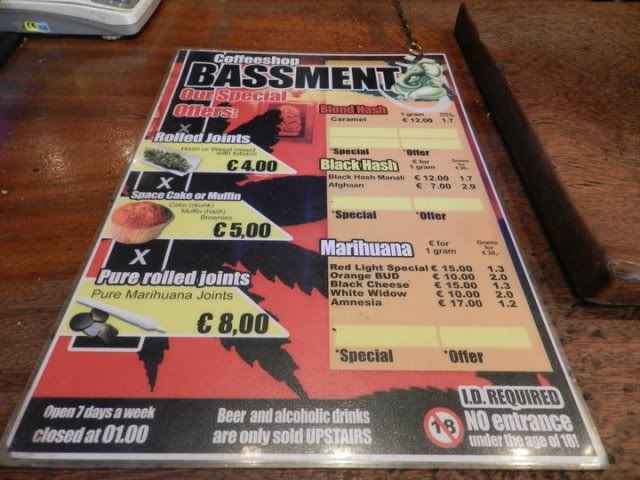 Drugs are not illegal in Amsterdam. However, some of the hostels or places that you might stay ban drugs. So make sure if you're going to smoke one of this joint, you do it there and then. For me and Rajen, on the first day we bought a half blend, which is a mix of half marijuana and half tobacco. We also ordered a hot chocolate, which was superbly fantastic. The joint is a hand-made stick, capped with a plastic container to keep the freshness.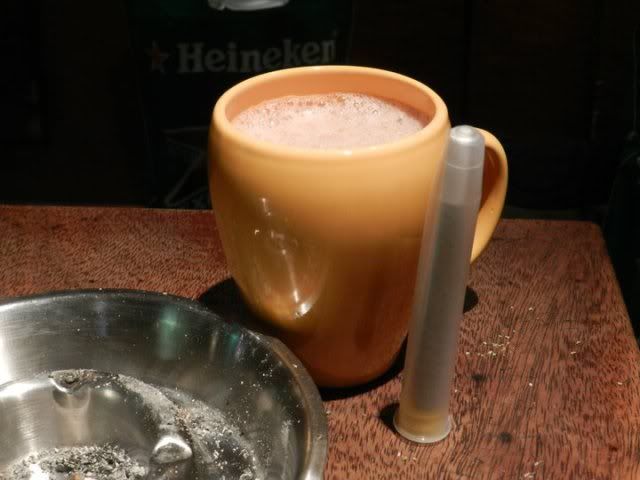 We finished the half blend cigarette, sharing it together. The next day, we tried the full blend which was pure 100% of Marijuana leaves, nothing like the same shit you smoke here, and we stoned by the time we inhaled the third sip. It was so pure, and so enlightening I can stay. It's not a feeling of getting drunk; it's a feeling of enlightenment. You see, when you walk into any of the coffee shops there, you might be surprised or might not believe me, but they have framed pictures of Lord Sivan, Lord Ganesha, Buddha and other spiritual Gurus hanged inside their shops there. I'm not saying this is a way to spirituality, but this is ACTUALLY a part of spiritual ritual practiced by the Aghori's or the Naga Sadhu's in Varanasi, India. I will talk about this later when I write about Aghoris.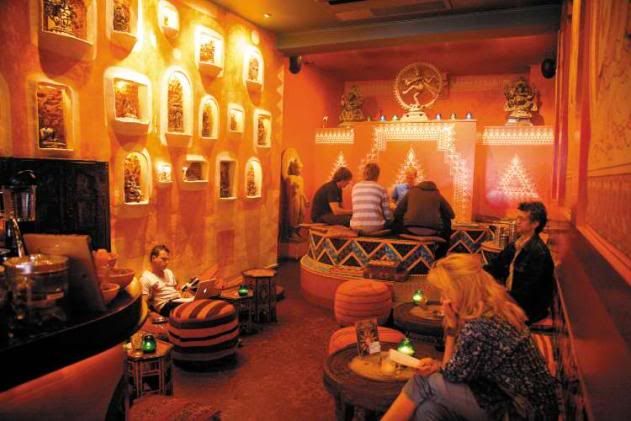 Anyhow, that joint will leave you getting stoned for a few hours.
Overall, I think Amsterdam is a great place to travel, unlike Paris. I did not feel insecure even a bit, so in overall experience, I will rate Amsterdam 7 out 10.
Don't take this write up as a mean to encourage you to do wrong things, but when you're there and when you're living it, do what you feel right. Don't let other's negotiate what you want to do with your life.
And as I have always said:
"As long as you induce no harm on others, it's perfectly fine to do anything."