I'm sure you've read the news about the triple murder that was reported all over in mainstream media's last week. 3 Indians were murdered because of something I had been telling you guys over and over again. I'm tired of repeating the same shit all the time, but since many of us tend to take serious things far more lightly after a few days, maybe I should remind  you about something.
A recent triple murder in Taman Sri Ramal, Kajang, has highlighted the existence of such vile fraudsters.

A medium, who claimed he could mend family disputes through a ritual, poisoned them with milk laced with weed killer in the wee hours of April 1.

He fled the house after stealing their jewelry and valuables and setting a gas cylinder on fire in the kitchen.

K. Rajeswary, 28, died in hospital on April 4 while her brother Manivaran, 33, died four days later. Their mother M. Sakunthala, 63, died on Saturday.

Selangor police chief Deputy Comm Datuk Tun Hisan Tun Hamzah said although deaths were rare in cases involving con men, many other cases, however, go unreported.
To start with personal experience, I will relate one incident when one of my relatives literally got duped by one of these mediums. My aunt was actually undergoing therapy for some sickness when one elderly man, in his 70's knocked on their doors one day asking for a drink. When he saw my aunt, he immediately started talking about spirituality and said that my aunt is facing some problems in her life, and he could very well read it from her eyes.
They being gullible; invited the old fart in. He went on explaining about the misfortunes that the family will have to endure in the future, because their fortune does not look good at all. Some stars position is shifting from the old farts ass to his dick, which spells misfortune. And being Indians, most of you dumbfucks will literally fall for this shit.
Indians believe in some of the most fascinating story in the world, that the stars in the sky can determine your future. Or they believe one kangkang Samiyar who services woman by opening his legs is the man of God.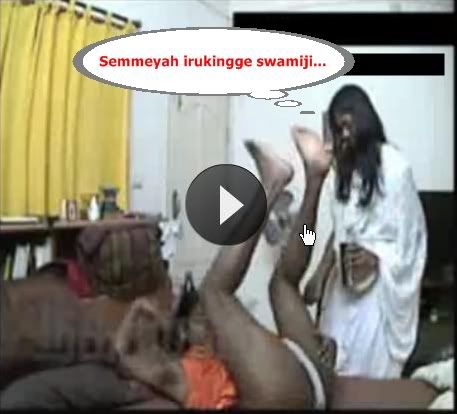 Let me tell you something la..
The position of the stars, earth, sun, even your sex position will not determine your future. You can't be that fucking dumb ay..
The old man went on explaining that death might occur in near future. My aunt gaped in horror. My uncle froze; totally shocked. The point was further proved by palm reading, whereby their hands were examined with the X-ray eyes of the medium. Indians believe that Samiyars has The Matrix eyes. The Matrix eyes is used to examine the past and present of a person, all through the lines that runs in your palm. By scanning the palm using virtual X-ray and transferring the data through Bluetooth to the Samiyars brain, he will be able to tell you whatever shit you're going to go through in future. Your education, marriage life, sex life, career, future prospects and everything can be interpreted using the lines in your palms, and can be decoded and deciphered by the Samiyars. If there is a straight line breaking into two in between your thumb and index finger, it means you're literally fucking two chicks at once.
Stop checking your hands now…
"Death. What do we do now?"questioned my aunty.
The old man, calmly said that there is a solution for it. A special pooja can be conducted in India, and holy ash and a ring will be send to their house, so that they will avoid all those misfortune.
Only for RM750.
Indians are the only creatures on earth that can offset or even avoid death for a price of RM750. Totally believing although my uncle was reluctant, my aunty parted with that cash. And off goes the medium, and they never heard about the ring or the holy shit they were promised.
In the case of the triple murder, the family was having trouble finding a groom for their daughter. Their first son was living away from their family due to some personal issues. Totally troubled with misfortunes after misfortunes, the family related the incident to a family friend who promised to introduce them to a Samiyar who should be able to solve their miseries.
The Samiyar went to their house, conducted some rituals, and at the end of it, blessed them with weedkiller juice. I've hardly seen anyone survived after drinking Paraquat(weedkiller). Right after they collapsed, the guy took the opportunity to rob the family and set them on fire. Probably in an attempt to make it look like a fire accident. But by the time the fire spread, neighbors' noticed and helped to put off the fire.
The guy escaped and was caught a few days back. But 3 innocent people had died.
Our life is full of problems, and one way to overcome sufferings is through devotion and spirituality. It does not help you to solve your problems, but it will instead GUIDE you towards getting out of it. That is one of the reason people suggest that you pray when you're having problems, because it actually makes you calm.
When your boyfriend fucks around with another girl and you got to know about it, you might feel extremely raged and your mind would not be at peace. You will be thinking about all the evil ways to overcome this problem, including maybe committing suicide. When you sit and pray, you will be relating your problems to the Supreme energy of the universe. When your mind absorbs the right energy through the power of prayers, your mind will be at peace. This will generate positive thinking and ultimately, you will be making the right choice. Not choices like committing suicide for one blonde dumbfuck Macha riding around with an EX5 with a side bag.
Mortals whom had received the blessings from the supreme energy had dwelled this earth from thousands of years ago. Many invaluable prophets and Gurus had come and go, diffusing immeasurable amount of knowledge about spirituality for us to follow so that we lead an orderly life. But so does the evil ones, they had influenced and swayed the life of many with their scams and charm.
Nithyananda anal show defamed him, but millions believe that this guy is still a man of God. After getting caught with such an act, he returns and is still being worshipped, and recently this guy decorated and dressed himself depicting Goddess Meenakshi. What a disgrace!
We're not interested in following the right ones, we're more interested in following some dumbfucks like the ones who reads your palms or sits in the streets with their parrots. How can you ever think the palm that you use to masturbate actually contains lines about your future? Sickness, sorrow, pain, love, sufferings, misery ,disease,sadness, despair, grief and every other things that can bring you down; are like speed humps in your life, it will slow you down, but your journey continues.
Listen.
I've said this numerous times. Nobody 'arranges' your life other than you. As I've said in the past, the essence of living a good life is believing in yourself that you will do good under any circumstances and trouble, and trusting God to get you through hard times. Good luck.