I remembered a story that was told to me about an Indian girl who had an online relationship with a guy, which ended up in total disaster. The girl was an average looking girl who had for a long time been without a relationship and possibly kering for some time, which made her a perfect victim for cunning guys who hang around the Internet looking for free fucks or show. The girl did not know any details about the guy, yet exchanged a few pussy shows over the webcam in return of his fake love. A few months later, the girl was told by one of her friends that her webcam videos had been uploaded in a porn website.
Fraud.
Internet.
You must always remember online world is similar to real life. If you have robbers in the streets, you have phishing activities online to gain your credit card details. If you have politicians spreading lies in stages all over the nation, you also have a few shitty websites spreading lies and propagandas.
Speaking about that we should not miss out the newly unveiled media team by Barisan Nasional to impress the Indian community, which is Team Nambikei. According to Team Nambikei, they're solely a news portal to publish news, articles and facts that they can find. They comprise of like-minded individuals with journalistic and multimedia background. The whole website and page shows government propagandas and speaks highly about the Government. They also claim that they're NOT aligned to MIC, which shows that even the PM knows that MIC is not the correct marketing tool to gain the trust of Indians so he came up with Nambikei, which is a failure even before they started.
I don't know how many millions had been thrown in to support this shit, what I know is our Indian community had been going on a rampage in Nambikei Facebook page which was heavily sponsored to do advertisement all over. Maybe they thought by using some heavy graphics and huge figures you can gain the trust of online community, but thanks to our awareness, team Nambikei is biting dust.
Here's a few reaction from the celebrities about Nambikei…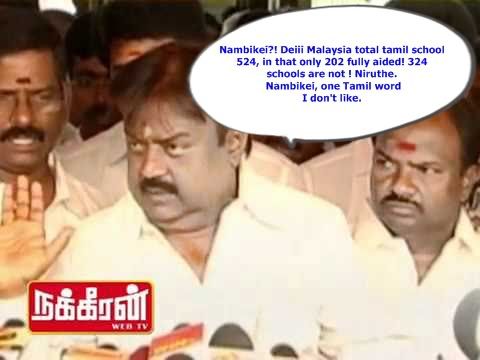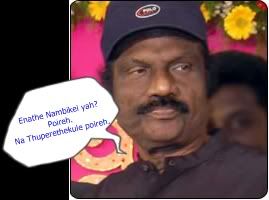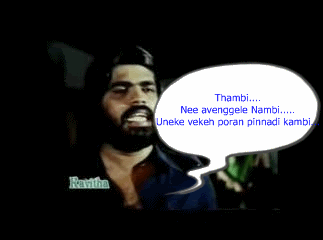 Similar to the cheap tactics used above to lure innocent victims and misinformed people, some scams are currently going on in Facebook targeting Indian girls. Random attractive girls are targeted with the perpetrators claiming that MAS is currently having an intake for their cabin crew head. This is being done through fake emails and  Facebook profiles.
This is how they operate as reported by one of our reader who smelled the danger from miles away and played along:
0108213505

Part 1: She provided a hp number- you can only sms and can't call. Tried calling but can never reach. Suspect told she is in Bangalore and Phuket . Phone number 0108213505.

[spoiler show="Conversation Image"]

[/spoiler]

Part 2: Emails and forms she provided with a lot of typos and spelling mistakes, unlike MAS standard.

[spoiler show="Conversation Image"]

[/spoiler]

Part 3: Requesting me to send 30 photos and asked me to specifically provide pictures taken with mobile and must be sexy and exposing. Told that my facebook pictures too decent for the application and requested me to reveal my upper part of body. Disgusted!!

[spoiler show="Conversation Image"]

[/spoiler]

Part 4: Got angry when I refused

Part 5: called MAS to check, there is no employee in the name of Reena Anu or Angelina Thong and currently no recruitment for stewardess.

[spoiler show="Conversation Image"]

[/spoiler]

Part 6: Sent email keep asking for my pictures taken in a night wear , singlet etc and promising that I will be head of cabin crew….wow, never came across job application so easy via fb!!
For those whose pictures are publicly available, make sure all your pictures are private and don't add in any strangers.
This is also one of the reason why I always advice you to not to dress like sluts and put it on Facebook because people can misuse your pictures for their own gain. Don't make yourself vulnerable. Criminals search for easy victims, and if you dress skimpily in your Facebook page in the name of cultural evolution, then you're tempting these guys.Ipeveh alert ah irungge, aperom pathethan othethan ne sollathingge..
Now, go hide and secure all your pictures and spread the message about this scam which is currently going on. Talk to your sisters and guys; talk to your girlfriends, partners, keep, etc…