The world is moving in such a phase today that nothing seems to be permanent. Everyone wants joy and happiness, none wants sorrow and misery in their life. Although unavoidable, we try to minimize problems in our life, but there is one thing in this world that comes packaged with problems.
Relationship.
You see, cheating in a relationship is one thing. There are guys out there who do not deserve to have a girlfriend. You can't blame the girls for this because some of these guys are fucking smart; they move in cunningly to make sure the girls open up their pants. On the other hand, I've seen girls playing around with a few guys, some for material gain, and some for fun.
A few recent deaths involving girls had certainly come as a shock for me, since it's been years that I've ever written about a girl dying. When I was 13, there was this Meenachi in my housing area that torched her alive because her family refused to let her marry the Macha she loves…
While I'm totally against suicide, I somehow began to understand that people who take decision while they're emotionally unstable usually end up making the stupidest decision ever. The Meenachi decided to torch herself alive because she thought she will not get married to her Macha.
Out of love.Yenna maireh kathelo.
That was 15 years back. Nowadays Meenachi's don't really give a fuck for love or don't even understand the meaning of relationship. They've began to be more practical towards life and approach it differently, thinking ahead of how her life will be in the future. If they think the current guy is not suitable, they dump him and start fucking another.
Suren had been in a relationship with a girl for the past 3 years and they never had any problems, he takes care of her like an angel until time comes when they both had to pursue higher education. By using a fake foundation certificate, the girl managed to land a place in medical university earlier than Suren, while Suren had to wait another 6 months to get a place in that university. Suren was disappointed, but kept in touch with her in every way possible. By the time she was in her third week, she had started drinking with her friends in clubs. She was never a drinker and in the name of adapting to a new environment, she had started drinking. By cautioning her to be more careful and to take care of herself, Suren was labeled as an old thinker by his girlfriend. It seems she comes from a modern family.
I want to ask the girls la, what exactly is a modern family? Dancing half drunk in clubs showing up your papan tits means coming from a modern family is it? Anyway, she dumps Suren she's been in relationship with for 3 years within 3 weeks of moving in to the new place and began to hang around with a new guy.
Things like this can make guys go emotional and make a stupid decision. Although a completely irrelevant case, the murder of P. Yoga Ambiga is a classic case of a love story gone wrong. The man, B. Vijendran, was obviously madly in love with Ambiga for a few years and even went to her parents to get their agreement. Rejected by her parents, the guy got dejected.
Yoga Ambiga was engaged with another guy and had never shown any interest on Vijendran. She was in love with another guy, thinking all this would be over once she had engaged with her lover.
Barely 2 weeks after Ambiga got engaged; Vijendran mixed acid with petrol and waited in her apartment expecting her return. He was determined to kill her, and upon seeing her, he was out of control and hit her with his helmet. While she was still dizzy being repeatedly attacked by helmet, Vijendran poured the mixture on her and set her on fire. She was charred and her feet were the only thing that wasn't full burned.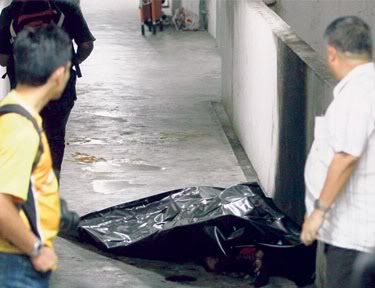 Burned to death.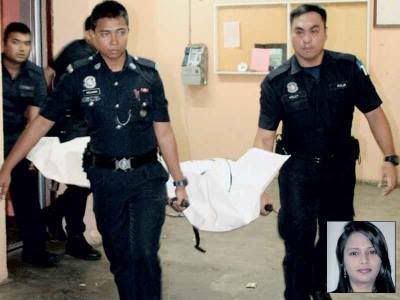 Even when I'm writing this, I'm horrified. A 27 year old girl was set on fire ALIVE for something which was not her fault in the first place. This is where Machas should come in. You see; when you're in a relationship with a girl, make sure the first thing that you look through is her past.
Get to know her and talk to her about her problems. If she was indeed facing problems, don't take it lightly as above. Engage with the necessary parties and work out the solution. If you think things are not working out, make sure legal actions are taken to ensure no harm will come to your loved ones.
You can't predict how others will behave, but you must always take precaution. What's the point of loving a girl if you can't protect a girl? We're living in a world where people are willing to do anything to achieve their objective. One example is the MIC guy who betrayed his own friend and made him rot through trouble for something that wasn't a big issue at all. Beware of dangerous snakes and beat them upfront.
The moral of the story is…
My Dear Machas, do not ever do things when you're under emotional distress; go back home, think carefully and execute your plans. You certainly do not want to get a death sentence because you're emotionally attached to a certain pussy isn't it?
And when you're in a relationship, make sure you protect your loved ones. The very basic essence of a good relationship is protecting them out of danger. And to some girls that think that Indian guys are thinking way backward, think again. There is a reason why they would want to be protective after all, and that reason could save you from being raped or killed.
Be safe and be careful, I will need you all to save the future Machas  and Machis.