This blog was written a few weeks back. 
My car is usually parked just in front of my house, which is opposite a playing field. Today, there was a bunch of Indian boys playing football, with dustbins placed on both side of the field, and my car is parked right behind one of the dustbin. I moved my car to another place, and just when I reversed my car…
"Bammm…"
Fuck. The ball hit my car. I wound down the window and took a look; no damage. I stared at the boys for no longer than 3 seconds. A heavily tattooed shirtless guy walked towards me, with heavy piercings in his face. My heart started beating faster, thinking how humiliating it will be to get whacked from younger boys just because I stared at them. I've got lots of tattoo in my body as well, which somehow made this boys respect me, thinking that I might be a former convict. What they don't know is that I'm a comedy piece…
And the guy said…
"Sorry Anne…"
I gave him a stern look to cover macho and thought in my heart how lucky I'm. Even though the guy was harmless, I thought for a few seconds that he's going to harm me.
Appearance.
1 week ago, one of our Macha was gunned down by the police, which is a norm anyway. Hundreds of our Machas had been gunned down by the police, yet people simply brush off the seriousness of this issue by saying that convicts shall be shot dead. When I showed the below picture to my mom, she said that his tattoos shows who he was, and he might be a criminal thus wanted by the police.
People's perception towards Indian had always been different, which is mainly because we rank first in terms of crime and also the way we present ourselves. I've talked numerous times about young Machas getting involved in crime at a very young age, and I have no idea why some fine looking chicks wants to get involved in all those gangs and numbers. Take a look at below young girls, and see the extent of damage and the path young girls are taking nowadays. If you think this is normal for a young girl or boy, it is not.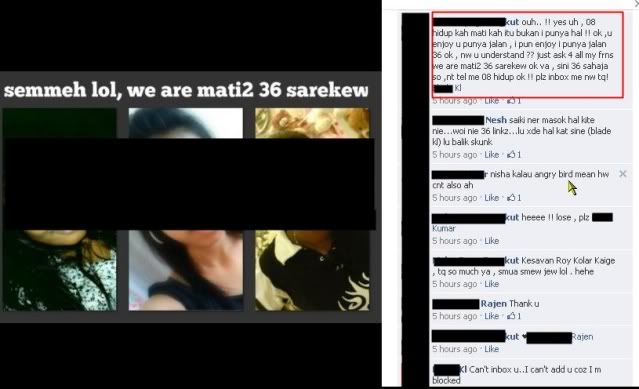 The young Machas actually loves Mathematics'. It is just that they were not given enough opportunity to excel. For an example, 24, 18, 36, and 08. Can you see their obsession towards figures and numbers? All of them are Algebra kings.
And they also love Bahasa Malaysia, in fact they don't even communicate using other language such as English and Tamil. They're more fond of using the national language, for an example look at the below pantun 2 rangkap: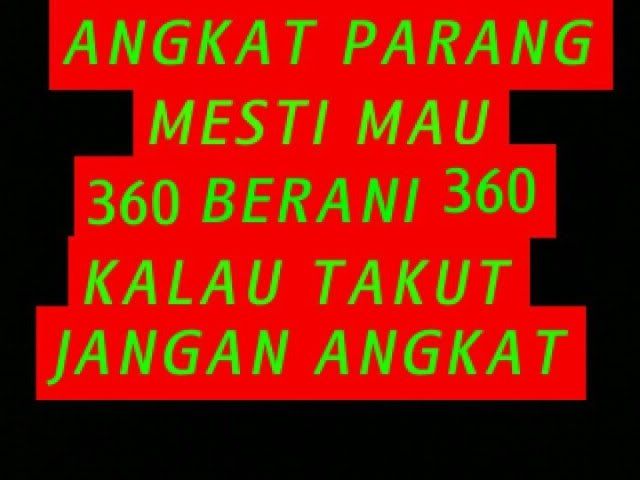 Ini barulah Bahasa Gangster…
When I was watching Billa 2 in theater, the moment hero Ajith started executing a few criminals, I saw joy and happiness all over the place, cheering to the killing. Can you see the obsession and how they're so entertained when the hero is actually killing another person ruthlessly? I was shocked. I'm very fucking sure half of these fellows will return to their taman to be the next kampung Billa.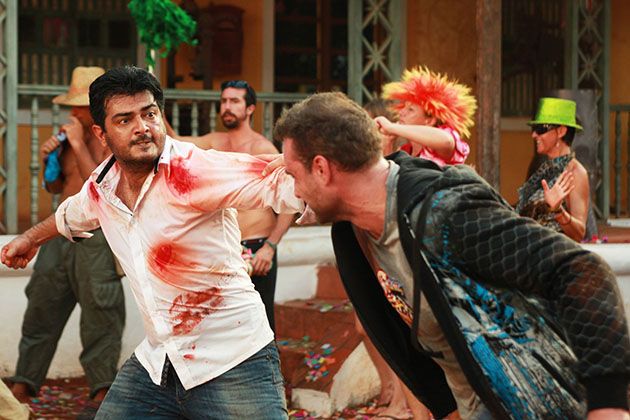 The current obsession of  many young Machas nowadays is to be a don(big time gangster).

I want to ask all this young Machas la, what exactly is a don? You think you curi here there from aunties and then start drinking in clubs means you're a don ah? Or beating one guy with ten guys of yours means you're a don ah? Or you think by designing wallpapers using Paint and posting it in Facebook makes you a don ah?

Fucking get your facts right, MONEY makes you a don. If you have RM 1 in your wallet just enough to buy you a batang cigaratte, then shut the fuck up and sleep at home after eating what your mom cooked. No money to buy nasi lemak also ada hati want to be don.
It's been 55 years since our independence, instead of being one of the most respectable race in our country, we're moving more and more towards gangsterism, crime and simply being fucking dumb. People are looking and judging at us from mere appearance, thinking that we might be criminal. Even my own mindset had changed, being molded with so many crimes being committed by my own Machas.
Keep your brothers and sisters checked.  Check their online activities, see what they get obsessed with…normally it's porn, leave it.  But if you see your brother or kid posting something like below :
Then its high time you do something about it before he ends up dead in the streets.