This year, Malaysian Indians had been riled up badly because of two major issues.
The first was because of Petronas Deepavali advertisement which totally destroyed our culture, heritage and the image of Malaysian Indians. Malaysian Hindu Sangam and MIC came out of their caves to fight for our rights and finally succeeded in making Petronas withdrew their ad. Schooling Indian girls dancing in clubs half naked and Indian boys drinking cheap liquors and killing each other does not destroy our culture and heritage, but Dappa issues like the above gets national attention.
The second was of course Deepavali decoration. I don't know whether to laugh or be sad la. Tell me seriously, what has Starbucks Deepavali decoration got to do with Deepavali? From Jusco to Tesco, any supermarket that did not do decoration for Deepavali became the target of Malaysian Indians. I mean seriously, are you that fucking cheap ah? All these Mat Salleh wannabe Machas or fellows who had been to Starbucks perhaps only once in their life rampaged through Starbucks FB page to criticize them over their lack of sensitivity. I mean do you know what's really happening to Malaysian Indians?
Seriously muttals la some of you…You want coffee with decoration means than decorate your house with Deepavali cards and sit in the middle of it and ask your amma to make you coffee, shut the fuck up and sip your coffee.
Fighting over Deepavali decoration and mere ads would not elevate and save the future of Indians in this country. So what if you frequent this places too often? Let me show you a few places we visited two days back , that I think you should really frequent rather than fighting for a ridiculously priced coffee shop that did not put up some stupid decorations.
This time, we paid a visit to SJKT Ladang Kati, Perak. For a long time, the school had been requesting for a few sets of PC's, that would greatly help the kids in terms of their studies. So, after packing Deepavali goodies, stationery sets, gifts, 6 set of PC's, school bags, exercise books, practice books and other related items, we stormed the school with 15 of our volunteers.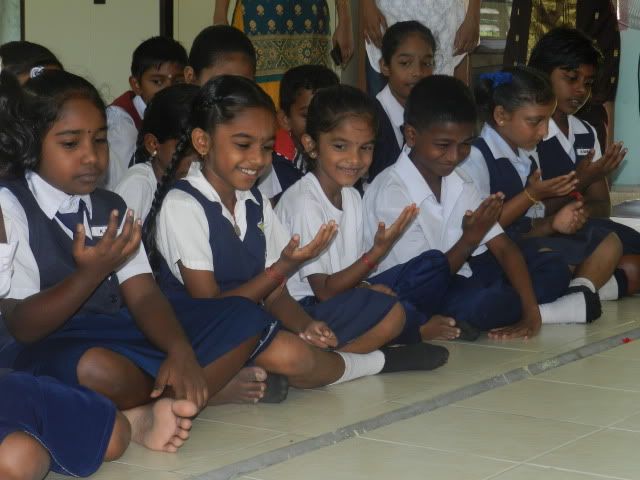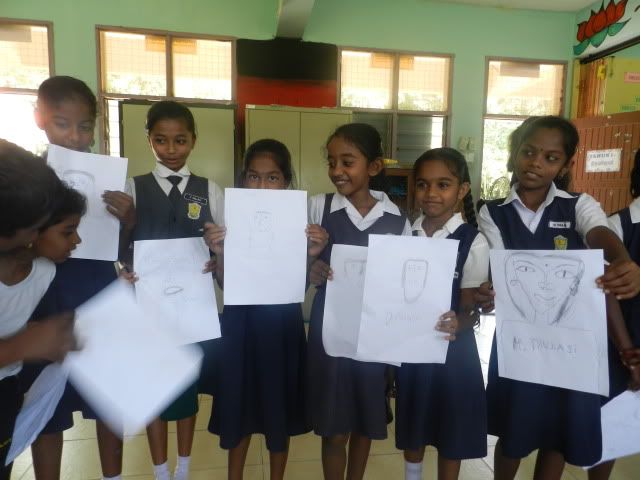 The kids, obviously coming from nearby estates, were delighted with all the gifts and study materials that we provided to them. To be honest, the school was not in a very bad condition; in fact it is well maintained by the school administration though they lack certain facilities for the students. Through conversation with the headmaster, I learned that the students come from a very poor background.
Some of the volunteers took on to entertaining the kids and playing motivational games, while the Machas helped setting up the PC's. We finished the event with a round of banana leaf rice sponsored by the school and left the school to visit SJKT Lauderdale to follow up on the canteen issue.
I'm glad to announce that everything is almost completed, and since its Deepavali, the project would only be resumed after Deepavali. I can safely say that 95% of the construction had been completed. This is what you've done and provided for these kids, a safe place for them to eat and play some indoor sports.
Then…
We visited a place that would qualify as a slum in my eyes. Meet 42 year old Logaletchumy, an extremely hard working woman 3 years back; washing dishes in 3 different places and doing odd jobs to support her children's education. Her husband died 5 years back due to sickness. As if that is not enough, she was diagnosed with tuberculosis and asthma, and had been suffering for the past 3 years. She is on heavy medication and could not work anymore.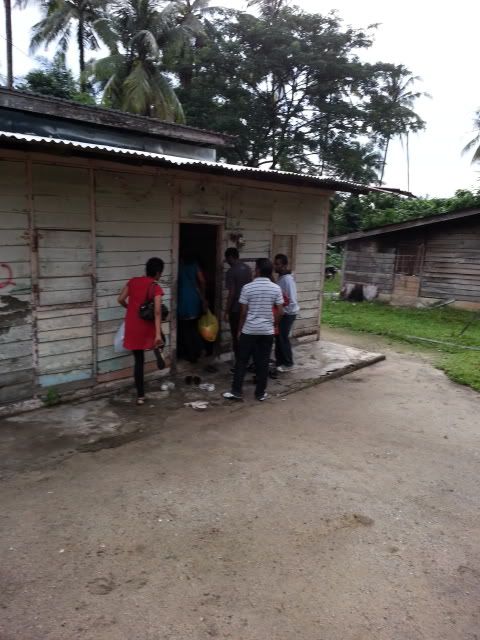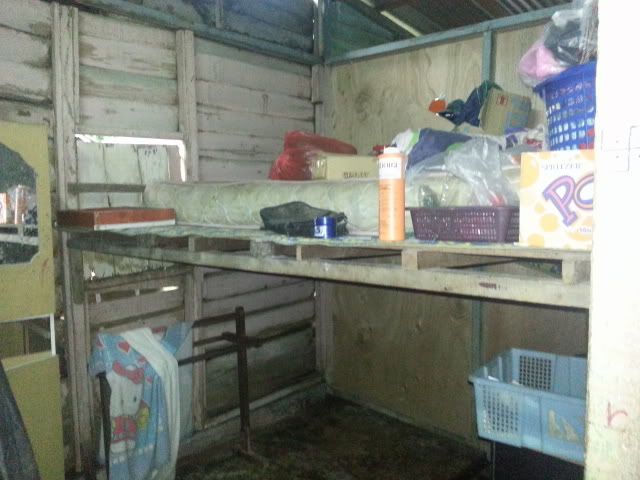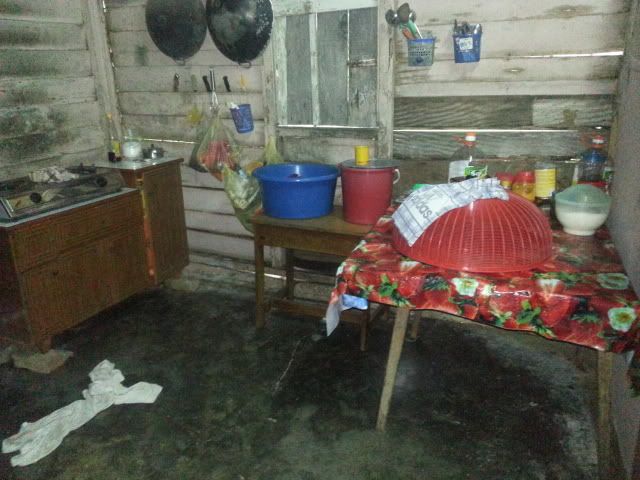 4 of her kids are studying. One of the boys dropped out to support the family. This family is living in an extremely poor condition, and a quick look around their house reflects the misery that they're going through. They need hard cash, and they need to be supported until this iron woman is able to work again. We're already working out details to help this family, I will update about this issue soon.
See?
These are the places that I hope you would frequent. Forget about Starbucks, the above are places where your bucks would be valued more. You're not kids, stop fighting for trivial things.
It has been another great year for me personally, and I would like to thank all of you for your continuous support and molding me to be who I am today.
Happy Deepavali to all and May God bless you with good health and immense wealth. Jil Jil Jiga Jiga.