One year ago, I posted the below as my status.

I was disappointed at that time, living a life where our family and corporate responsibilities supersedes our real goal in life. We're all chasing after something, but we're just chasing after it because everyone else is doing the same thing.
We start studying from the age of 5.We complete our studies around the age of 20, and get entangled in this materialistic world and start working. We work right up to the age of 55 to 60, drink and eat mutton in between and then die.
The question is when are we really doing what we really wanted to do? A survey done with dying patient's shows that in real life they've been so passionate about many things but they've never allocated time in their life for things they would have loved to do.
So, I decided. I decided that I do not want to follow the flow but do something else, something that I've always wanted to do. I decided to quit my job and travel. But then travelling requires a lot of money… How can an average Macha do it?
What about my housing loan?
What about my car loan?
What about my family commitment?

My marriage? My girlfriend? My job? My career? Our charity organization?
I'm not bragging, but I have a very good job and I work in one of the biggest IT company in the world. My working mates are awesome, my salary is good and my career track is promising.
Even if I managed to overcome all the above hurdles, how will I ever find the money to travel?
However…
Remember when I told you about the dying patient's unrealized dreams? I do not want to be part of the cycle. So, instead of focusing on the problem I decided to focus on the solution. Since last year August, I decided to save up enough money to pay off my commitments at least for a year. I will then quit my job. And then I will start volunteering and build my contacts, from there I will put my skills to test. That is part of the reason I got myself certified as a yoga instructor.  My mom was initially against it, but I was so adamant to go for it. Thale gilla nindethen…
My mother then reluctantly agreed.
When I finally knew that I would be able to save up enough money, I told my boss about my decision. Instead of letting me go just like that, my boss surprisingly decided that I should stay in the company and spoke to me against my decision. He personally got the approval from my top directors for me to pursue my dream. Instead of a year, my boss managed to get me 7 months leave. Once I'm back, I stay in my current job and would be able to resume it. Awesome, isn't it?
In a few days time, I will leave Malaysia to backpack around Asia over a period of 7 months, all alone. I've done backpacking before, but never for 7 months. I'm still going to blog, and I'm going to write down all my experiences from travelling and volunteering at the same time, and since I'm going to travel with an extremely low budget, it will probably give you some tips about your future travels. This trip is completely self-sponsored; no one is supporting me over this.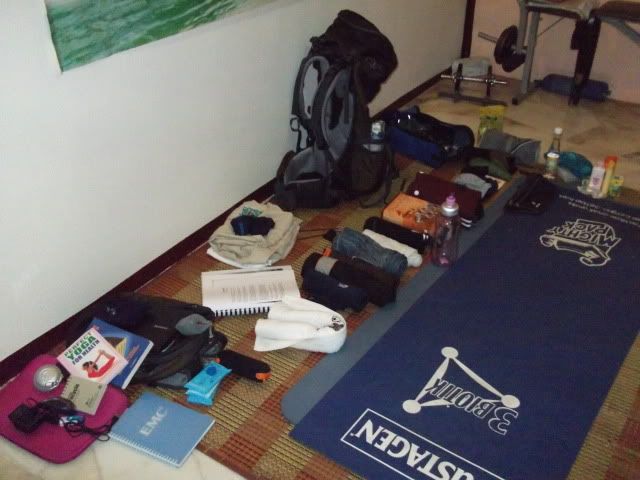 Why am I doing this?
I want you to know everything comes with a risk. Unless you want to pursue, you will not succeed. I want you to realize your dream and go for it, even if it's for once. Don't follow the flow. Pirenthoma,Valthome, Yirenthoma iruke kudathe…
I don't want you Meenachis to start running away from home because your dream is to marry one karat Macha with EX5. That's not what I meant.I do not want to look back at my life one day and regret that I've missed out doing something I would have loved to do. I want you to be the same.
Life is exciting. The world is awesome. And this is my route…

Indonesia – Surabaya, Malang, Yogyakarta,Bandung, Jakarta, Bangka-Belitung,Palembang, Jambi, Padang,Danau Toba, Medan

Thailand – Bangkok, Ayutthaya,Nakhon Sawan, Phitsanulok,Sukothai, Chiang Mai, Chiang Rai,Chiang Kong

Laos – Huay Xai, Luang Prabang, Vang Vieng, Vientiane,Si Phan Don,Don Det

Cambodia – Kratie, Siem Reap,Battambang, Phnom Penh

Vietnam – Ho Chin Minh, Da Lat,Nha Trang,Da Nang, Hanoi

Hong Kong – Hong Kong, Kowloon

Philiphines – Manila, Mt. Pinatubo, Baguio City, Banaue, Sagada, Mount Banahaw

China – Nanning, Guilin, Changsa,Nanchang,Hangzhou,Shanghai,Yangzhou,Qingdao, Jinan,Tianjin, Beijing

India – Kolkata, Darjeeling, Kasi (Varanasi), Lucknow, Agra,New Delhi, Jaipur,Pushkar, Udaipur,Ahmedabad,Mumbai, Shirdi, Bangalore