"Lazat..Lazat…Makanan Tradisi Mas…coba..coba…"
I looked and gazed into the eyes of the Indonesia guy, who is trying to offer some sort of food to me. It looked like some type of 'meatballs' , a greenish type of thing I've not seen anywhere in Indonesia.
I was in the bus on the way to Malang from Surabaya in an Executive coach when this guy appeared out of nowhere and then sat beside me to begin the conversation. I'm not sure if these are all part of a more elaborate scam, but here's how it exactly happened. I purchased the ticket and the seat had already been allocated for me. When I went inside the bus, I saw that my seat had already been taken and the bus driver indicated that I should take another place, which was way towards the back of the bus.
Miracle. Both the seats are empty. Every other seat in the bus was full, except for the one beside me. An hour into the ride, a guy whom I can bet would never buy a ticket for an executive coach suddenly came inside the bus, and sat beside me. He started conversation casually, and though I sensed something was wrong right from the beginning, I kept cool and still spoke to him. He asked about Kuala Lumpur , a question I have been answering to tens of Western travelers until now.
I clutched my Netbook bag tight and was checking for my money belt every few seconds. And then he opened some sort of plastic where he took out this greenish food which he claimed was traditional food.
TRAVEL ALERT #1… Never ever take food from anyone.
The alarm came immediately into my head…"Mayire nee yenneyeh seyereyah" ..
I told him to eat it first, which he happily obliged and munched a few…and shoved the container back to me. I gave it back , and he was so insistent that I should try that traditional shit. I gave him a stern smile mixed with Macha gaze level 100, he understood that I was telling him to fuck off and within a few minutes, the bus stopped and the guy said goodbye to me and politely left.
My balls went back to their original position.
I met Fikri and his friends in Malang, and though I had a very short time in Malang, I absolutely loved it. Malang is completely different town from Surabaya , the climate was cool and the traffic was good. For those who do not have any idea what I mean by host , I'm actually using Couchsurfing to stay in each city. It is basically staying up with local people in particular town who is willing to open their house for strangers. The major advantage of this is of course you get to know and do things that local people would usually do, an experience you would not get when you're staying in hotels.
With the very short time I have in Malang, I decided to uncover the history of Malang, and the best place to start is of course from the museum. The museum of Malang basically speaks about the existence of Malang, how it was formed and the most fascinating part is how Indonesia is actually a city where it accepts and preserves their heritage, which was heavily influenced by Hinduism. The artifacts, statues and a lot of other things that is laced with traces of Hinduism, is declared a heritage site and carefully taken care of….unlike Malaysia. We know what happened to the thousand year old temples in Kedah and Johor.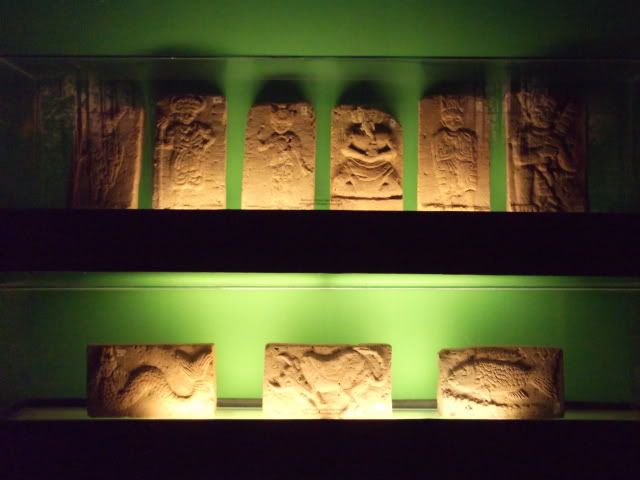 I really did not spend much time in Malang other than eating and checking out the local food, because I need to rush to Yogyakarta next. But if there is a town which I would come back, this would top my list because of the natural wonders it has and the climate.
A sneak peak into Yogyakarta…next article…