It was 3.30 am, very early in the morning when I reached Yogyakarta. I was not due to meet my host until at least 8 am, so I knew I was in trouble.Fikri, my host from Malang was picked up by his brother. Carrying my huge backpacks and ignoring the touts, I walked towards one place that I knew would be safe, the mosque. Early morning, the morning prayers would start and there was already a number of Muslims in the mosque. I set my bags in the stairs, and decided to doze off while the Muslims were praying inside.
It's funny how many religious places had so far helped me during my travels, providing me shelter when I'm in desperate need of it. Not even 1 person questioned me though they obviously know I was not a local, and not a Muslim of course.
Yogyakarta city is quite laidback, and very touristic. After having a strong coffee, I headed to my host place, located near Pwarirotaman, the backpackers street. I really did not feel like doing in Yogyakarta because I just wanted to chill out, so my host Maarten was kind enough to borrow me his bicycle which I used to go around Yogya, equipped with a small map around the city.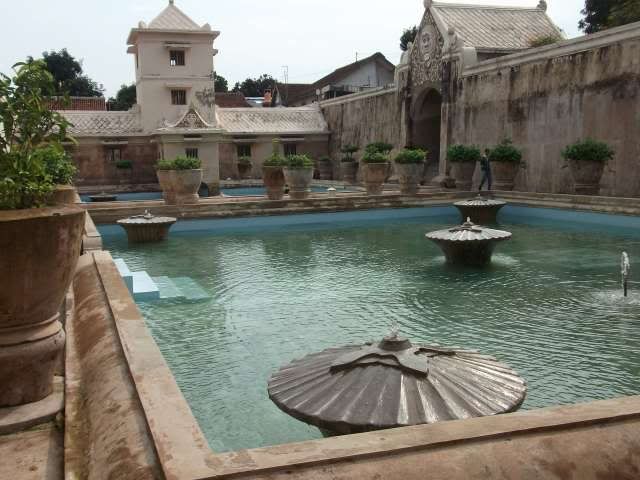 There are a lot of cafes along the streets of Yogya , catering to a huge number of backpackers who wants the best deal for their money.I decided to chill with Maarten with a couple of beers while playing pool. My advice is if you're planning to travel, equip yourself with some sort of skills. It will be extremely useful, for an example even playing pool would actually prove to be useful. Other than that, maybe you can be good at cooking, doing some yoga, teaching some English, even riding a bike or playing chess would prove to be extremely valuable on the road when you meet the locals.
Siti(wife of Maarten), arranged for me to go Borabudur, which I actually wanted to skip because I wanted to skip all the touristic attractions that is already well documented. Ayu, a really sweet lady that I meet in Yogya guided me to Borabudur. The locals were charged around USD 4, while foreigners is being charged USD 20 to visit Borabudur. Was it worth it?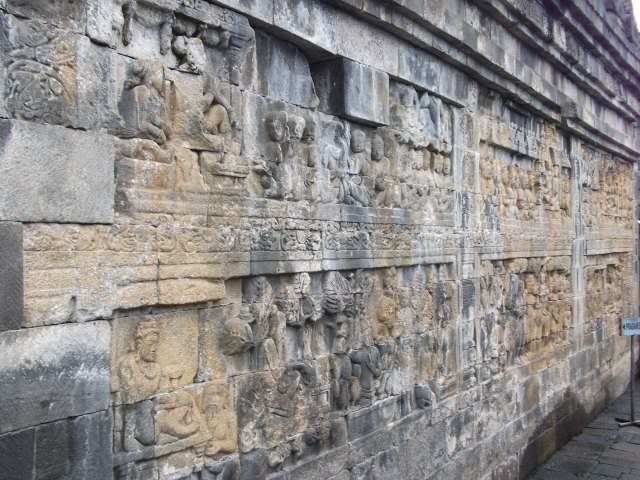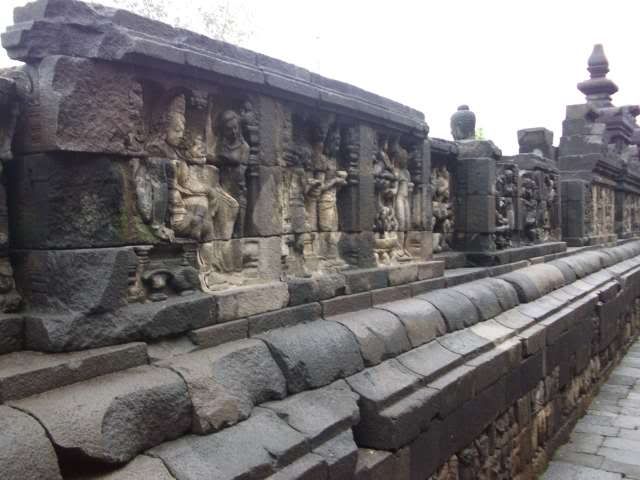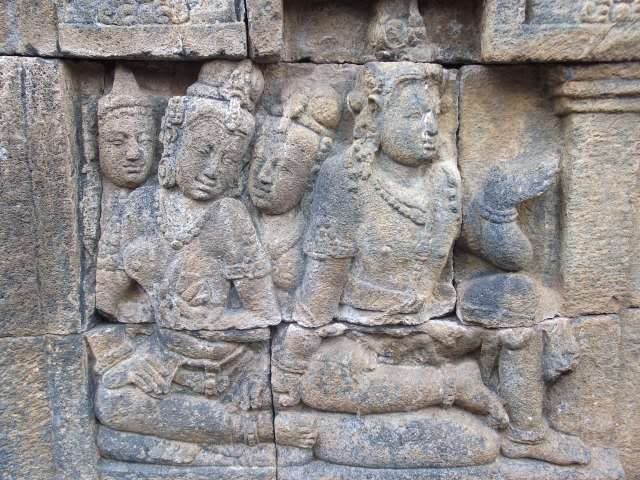 I personally think though it was overpriced, the temple itself was absolutely stunning. The carvings on the walls of this temple is no ordinary ones, every stone had been carved individually before being attached together. Although it is said to be Buddhist temple, I see a strong relation between Hinduism in this temple , such as the stories being 'told' through the carvings. It is so obvious that Hindu Gods like Krishna is carved all over the walls. For someone who loves temples and art, this is a must visit.
Though the sad part is most of the Buddha statues are headless. Most of it had been stolen by greedy millionaires for their personal collection. Money buys God.
Other than just strolling around the city, I usually end every day playing pool and drinking beer, chilling out with the Maarten,Siti, Rio, and Ayu, as well as many other backpackers. I spend hours exchanging travel tips with other travelers, some whom had been on the road for years.
Jakarta was calling and finally I would be able to meet someone speaking Tamil, Bro Hari who also reads this blog was in Jakarta , and called me to come over. Not wanting to miss the opportunity because I was already feeling homesick, I bought a very cheap ticket and flew to Jakarta…