Thanks to Bro Danny for the infos and thank you my Machas who were there by spirit or physically in the rally today. Share this…
As usual the shameless MIC Youth had started their campaign right after Himpunan Rakyat today that saw nearly 100000 participants attending it without being bribed or given any 'ang pow'. The power of rakyat was evident today in the rally, and imagine my surprise when I saw MIC dumbfucks sharing things like the rally was a complete failure and so on.
How can a rally that drew nearly 100000 people was a failure?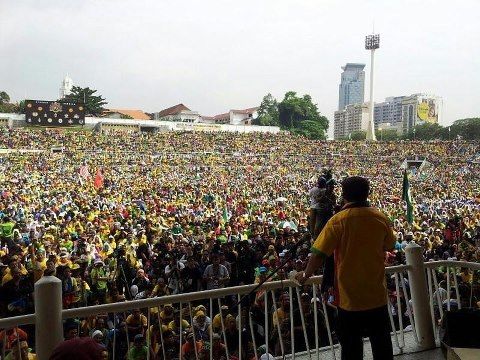 Really, I do not want to share you anything about the rally. We all know what happened during the rally. The people of this country are demanding that their rights and opportunities are equally given, and the government is free from corruption and corrupt leaders. Instead of fixing that, the Government of today, is actually dishing out multiple goodies for the rakyat so that you fucking forgive them.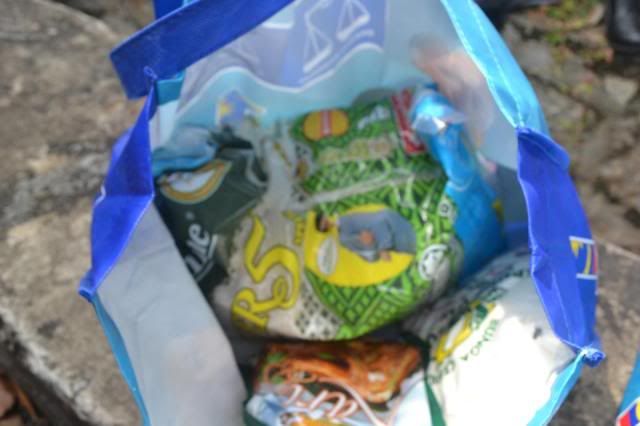 Indians, as usual in this country are mere beggars. We're always beggars and had always been regarded as low life idiots. BN; knowing that it is important to throw you some bones so that you will always remain faithful to them like a dog, had used the same tactic again and again to dupe you. Through MIC and another million component parties like IPF, Nambikei,PPP; they're dishing out millions of dollars to entice and hook you.
Situations like this happens in India. For a vote, you would be given a color TV and Rp500, sometimes. In Malaysia, you're not even worth that. You're all treated like a piece of shit, for real.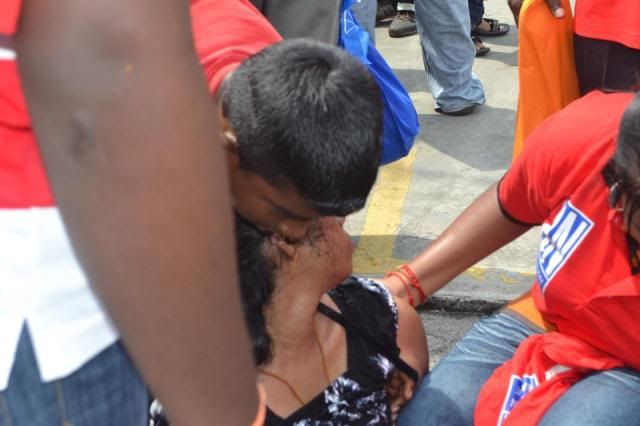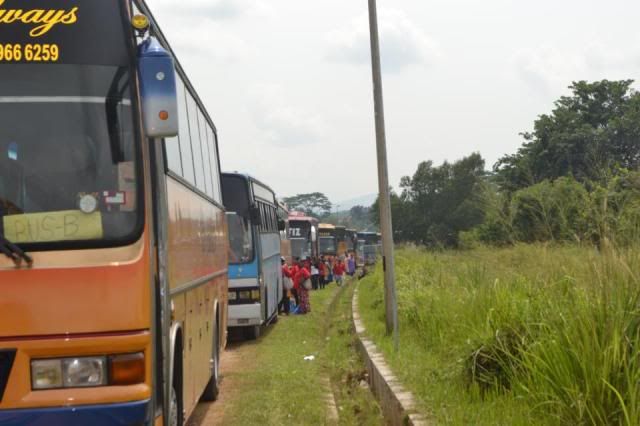 Today, Indians were brought in from all over the state with bus to join a program called as "Mesra Bersama PM" …Yenna masero…  I'm just going to share with you, and I want you to have a good look how we're being treated. Don't we all have enough to eat at home? Why are we given rice? Are we in that bad condition? Look at the old people below fighting for a packet of rice , and the funniest part is look at the patti below in this picture, she also has 1Malaysia shirt. DAMNnnnnn…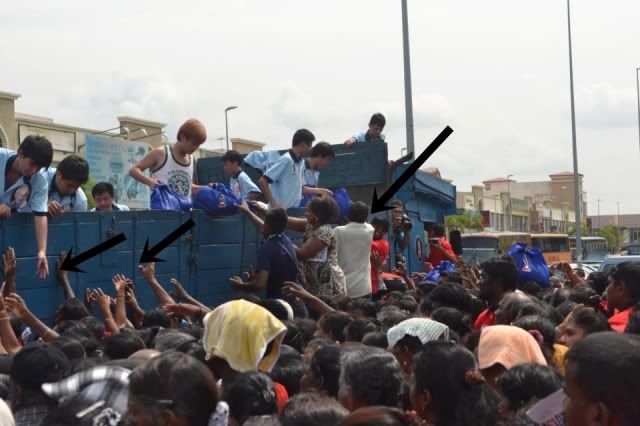 The basic education system that we all need is not fulfilled. Our kids are suffering in the schools. The money is stolen and no accounts is shown up until now. Instead of showing accountability for all that, all they're doing is the same old tactic again. Throw some bones to the Indians, and they would be willing to die to have a scrap of it. SJKT Simpang Lima, Klang is the best Tamil school in the country. Every year, hundreds of their students gets straight A's. Recently, as usual, they were promised a few things, and look at what happened in the end.
Remember Sangeetha, the story I highlighted earlier? Even that issue is not resolved yet.
Millions that is being spend for cheap concerts involving local artists and giving rice packet sudem sambrani mayire matte is all to make you fucking dumb. Talk to your parents, talk to your neighbours, talk to your friends. Tell them the truth. Tell them how they've been duped for more than 50 years.
And to all the MIC Youtthe or Sutthe who was saying the rally today was failure, fuck you like seriously.Ithe parenggeda…
REFORMASI!!!