I was in Perak when our Prime Minister; Najib presented Budget 2014, which makes no difference to us anyway; but makes a lot of difference to the government cronies like UMNO, MCA and MIC. As usual, millions were thrown in here and there, and as a citizen of this country, we were advised to save on our bills, and live moderately. PM even announced that the cut in sugar subsidy would actually help to improve our sex life; which is important because the government needs to fuck us all the time.
"THE utility bills of the Prime Minister's official residence Seri Perdana in Putrajaya came to RM2.3mil last year, says Minister in the Prime Minister's Department Datuk Seri Shahidan Kassim.

In a written reply to Anthony Loke (DAP-Seremban), he said RM2,237,788.13 was spent on electricity while RM311,174.25 was spent on water throughout 2012.

Shahidan also said that the electricity and water bills for the Deputy Prime Minister's official residence Sri Satria were RM865,458.56 and RM99,264.03 for last year."
A whopping RM 2.3 million just for utility bills alone and our PM is talking about living moderately. Of course, no one can question them anyway. A good example is the recent Auditor General report; despite millions of public funds wasted by corrupted officials, none of them would be investigated or charged.

Like dogs waiting for bones, new Hindraf and MIC would have waited eagerly for their own allocation. PM did not disappoint them, a cut from RM 50 million was thrown in for Tamil medium schools this year. This is not something new of course, every year hundreds of millions are allocated but none of these reaches the schools anyway. Even when it does, a repair that would take RM 10000 would be billed at RM 50000 by money sucking crony contractors.
Some are saying MIC is not the one to be blamed. It seems the money is not flowing through them. Then why isn't MIC questioning the people who are responsible to manage these funds? Waythamoorthy did unna virtham so that he can be made a Minister, and now he is on mouna virtham ever since taking up the post.
My question is; why aren't the public allowed to see where the funds had flowed? Why is it that the PM can spend millions for his utility bills alone but our kids in estates has to struggle ? Do you really think none of these politicians knows what's happening to these allocations? It is really really sad to see the way our kids are studying, begging for mere facilities. It is even sadder to see that our community leaders are willing to sell the future of our kids due to their greed.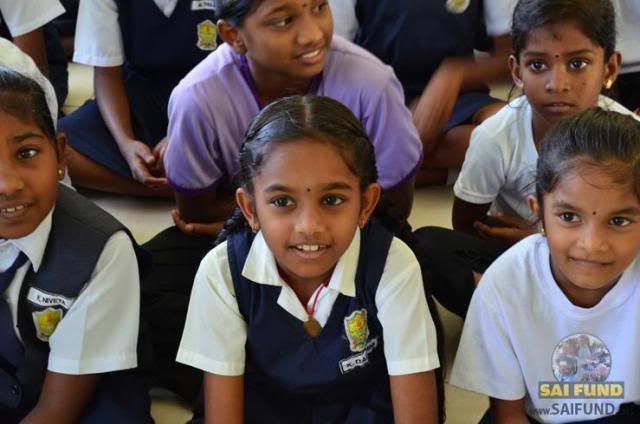 You might not know these but it's not even easy to help these schools though you might have resources. Individuals linked with local politicians are usually the ones who are holding the Parents Teachers Association chairman post in schools, and these sakais would do anything to stop you from helping these kids. You have to go through this piece of scums in order to help your own kids, and it has to be like you're actually donating items through them. Then of course, you would be allowed to help. All the basic materials including chairs and tables should be secretly given, without anyone knowing so that the Government linked assholes won't be caught for misusing the funds that was allocated to purchase these facilities.
I'm frustrated, but I'm trying to be positive. The awareness is at all-time high. I'm confident that we're nearing a season where we no longer need to beg these politicians who are stealing the future of our kids, but can pool our own resources to build a self-sustaining community.
And that is my fight. This year Deepavali will mark the beginning of it.
Advance Happy Deepavali wishes to all of you …