"Moyi kana pochan"
It was at the peak of my post-wedding-moments when everyone was actually giving out gifts and 'moyi'.I looked at my wife and she informed me that we've lost the money bag. By the time most of you were greeting us, the bride side has lost all their money. Not even one was spared…
We maintained our cool, and later I viewed the CCTV recordings and I must say I was really upset and disappointed. It was a wedding full of positive vibration, and the few seconds my sister in law placed the money bag down; was well utilized by the lady. To be honest, I've never heard of such incidents, so I was not extra-alert.
I screen captured the photo of the lady, through CCTV recordings on the very same day (15 Feb). I also knew the lady would now be hiding somewhere, and would be very careful with her moves. So I let the matter to rest though we made a police report. Nearly a month later, I published her video.
And I was right about one thing. The power of social media.
Within 24 hours I received multiple leads, one pointing to Perak, some leading to Seremban and a few leading to KL area. But one man was sure he knew the lady, and he gave me immense amount of info's. From the car plate to the area she was staying in; and using the car number we traced the plate and found out that the lady had 2 previous convictions, both thefts. She has 2 cars under her own name, so forget about her stealing because of hunger. I verified the picture from police records and there was a match. Together with my best friend, we surveyed during the afternoon with the informer and found out both car was parked near the flat in Setapak though it's registered in Klang address. But I still did not see the lady and did not know where exactly she was staying.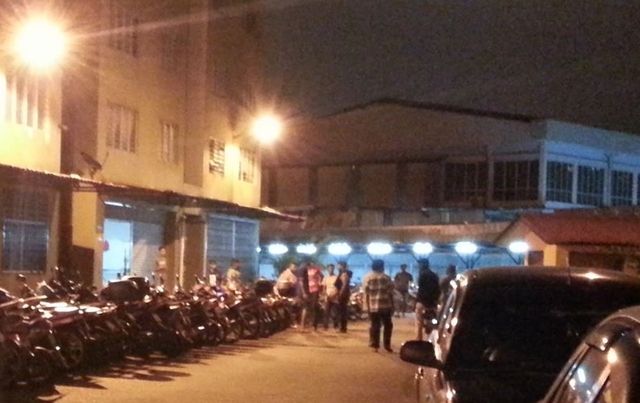 5 of us entered the flat area that night itself, and there were many young Machas outside the flat. It's their 'area', so my cousin explained the situation and they were quite concerned, and I told them I'm the groom and enekethan kaya pusithanggene.We showed the picture and they pointed us to the direction of the woman flat. 2 friends went and investigated and she did not want to come out. After some negotiation she came out and tried to run away (yes, with that size), but both her cars had been blocked. And then we brought her outside in the hope to recover the money.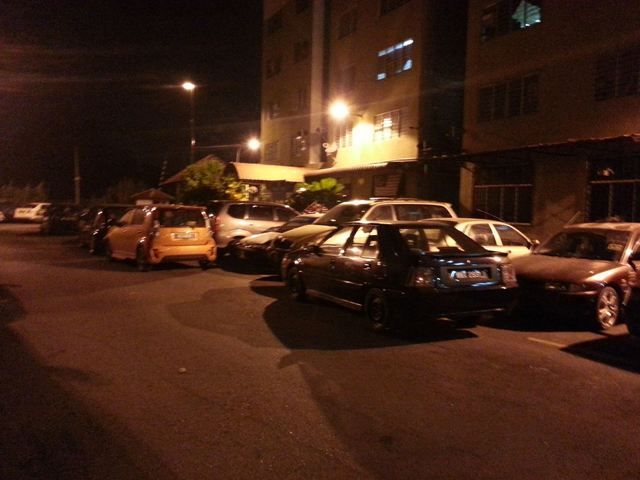 I remember telling her when I met her face to face for the first time: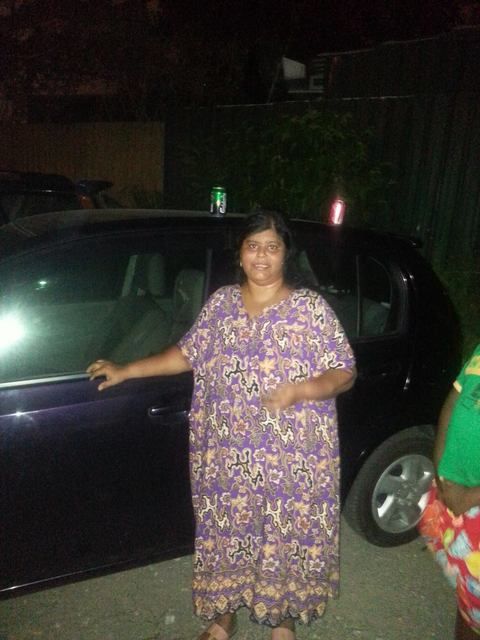 "Nee semme salah vene edethele kai vechite" Some karatness came out through words, but I restrained everyone from putting any mark on her face. Not even a slap. She has 2 young kids.
She made multiple calls and since the area was quite 'hot' we decided we could not stay there for a long time, and she asked to bring her to another place where the money is being kept. We went there, and she entered inside another luxurious condominium area, and did not want to come out after that. A number of people came to negotiate on behalf of the thirutte nayi, and I managed to recover a good sum of money.
All the information had been subsequently relayed to the investigating officer, and to be honest I don't believe in justice being served, she would be out in no time. To all the payeh pulehs whos talking about the law and justice, atha nala madichi pinadi uttekengge. She had been doing this for the past at least 12 years according to police records, and multiple victims had come out now and relayed their misfortune to me. She had done this repeatedly to many people in countless weddings, so the only thing that need to be created here is the awareness.
I would like to urge all of you to report a crime and make sure you spread the word to others to create awareness, if only some of the many past victims had spread this theft, probably she wouldn't have touched my jama.
Thank you to all of you who helped to share the news, creating mega awareness among the public and bringing out past victims forward. This is not an isolated case, there are many. Please do not be afraid to report and publicize a crime.
You could save many.